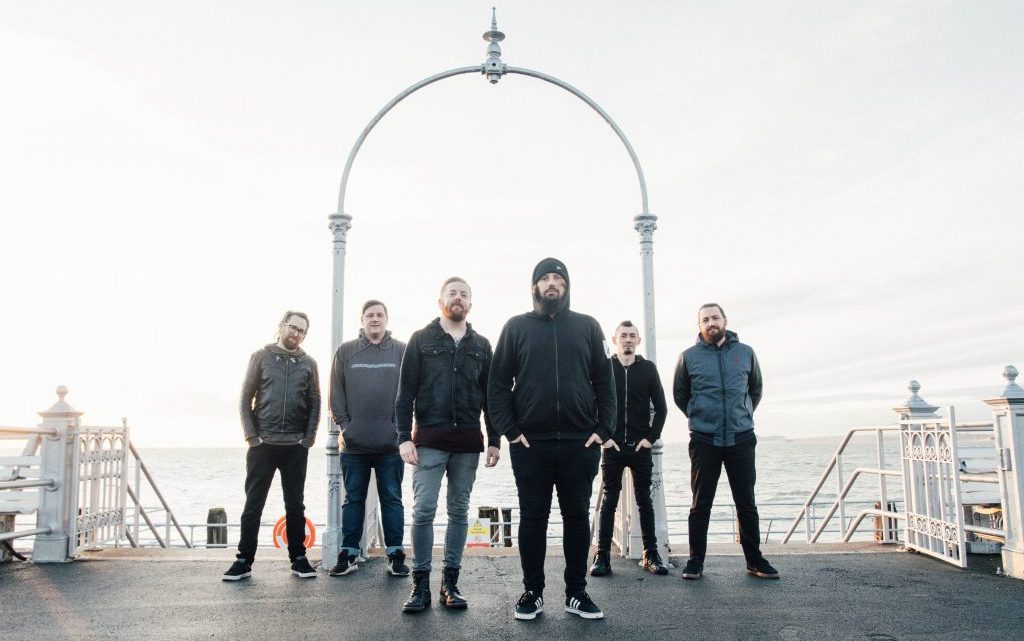 Seething Akira – Bannermans Edinburgh – 16th September 2021
17th September 2021
0
By
John Deaux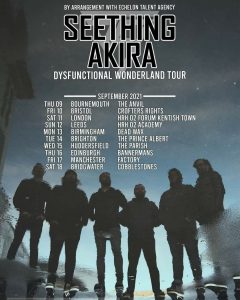 Bannermans, my home away from home. How it's good to have live gigs back that help boost the mental health.  Tonight is Electronic punks Seething Akira.
I've been fortunate enough to see Seething Akira several times over the past 6 years but only as a 5 piece. The band is now a 6 piece and a completely different animal.
The addition of John and Simon on guitars makes the band a shit tonne heavier (in part to the drop F tuning) and steps up their game immensely. Mix in Spuds bass with Stu on drums, they all play together like school children leaving Kit (aka Dirty Jesus) and Charlies vocal stylings to bounce off each other like sumo wrestlers.
This was proven with their own interpretation of the Beastie Boys classic Intergalactic. The audience lapped it up
Tonight's set was impressive and the new album is an absolute belter live and the single Ded was especially blinding
Dysfunctional Wonderland
is a big sounding studio album, but played live it's bloody massive.
Airstrike (which is a fan favorite) got 2 outings this fine evening. It was originally planted 3/4 of the way into their normal set but the band were caught off guard by a rowdy audience wanting 'one more song'. So Airstrike was performed as an impromptu encore.
 Seething Akira
are an impressive outfit and one that should be savoured live. You won't be disappointed. 
Judging by tonight's performance and the one at this years Bloodstock (2021) this band are on an exceptional trajectory. Catch them in an intimate venue before it's too late.
For all things Seething Akira, click HERE
How useful was this post?
Click on a thumb to rate it!
Average rating 5 / 5. Vote count: 1
No votes so far! Be the first to rate this post.
Related
About the author
Some say Yank My Doodle, It's A Dandy! is a biographical movie based on John. Some have even said that his favorite artist is Chesney Hawke! All we really know is he sleeps inside out and his hair tastes like candy floss.