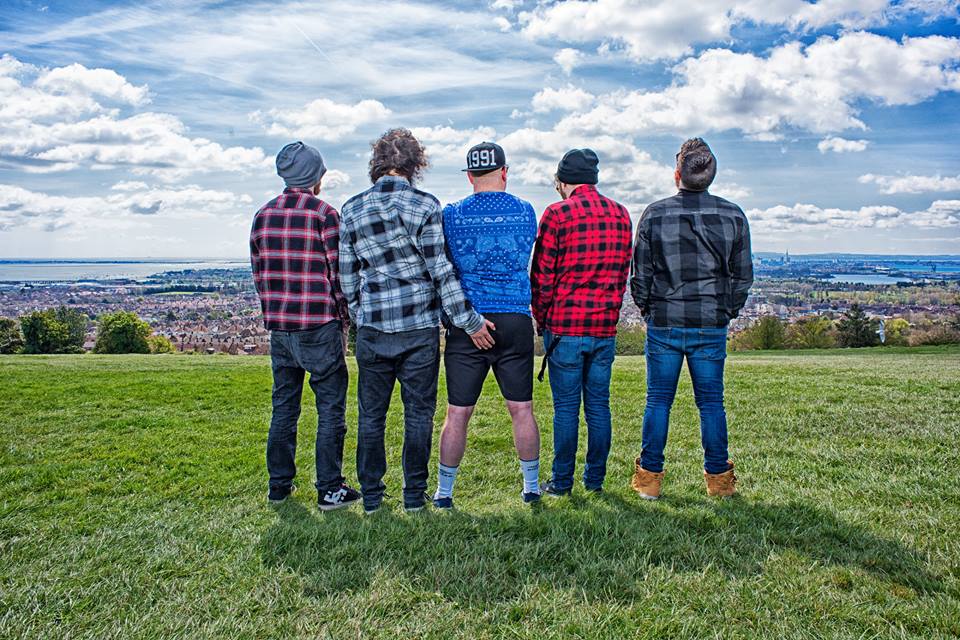 SEETHING AKIRA sign to Armalyte Records (Cubanate, Chris Connelly etc), release fabulous single 'The Islander'
29th October 2018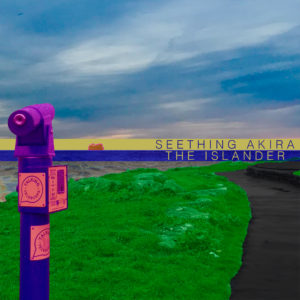 SEETHING AKIRA release their single 'The Islander' on November 16th, including an extra previously unreleased track 'This Is Our World' and 'The Islander Rabbit Junk Remix'!
'The Islander' is one of the standout tracks from their new album & currently going down a storm live, it sees the boys channel their energy into a huge groove and an irresistible beat.
SEETHING AKIRA are also delighted to announce they have signed to cult label ARMALYTE INDUSTRIES, home to such legendary artists as CUBANATE, , C-TEC, CHRIS CONNELLY (MINISTRY, REVOLTING COCKS, PIGFACE).
www.armalyte.com
Quote from Charlie Bowes (chief SA shouter):
"It's been tough to keep this one quiet but….. Seething Akira are absolutely delighted to announce our signing to alternative label Armalyte Industries for our up and coming releases. These guys have a rich history in the crossover world, working with such acclaimed international artists as Cubanate, Ministry's Chris Connelly, Front 242 side-project C-Tec and underground doom legends Concrete Lung. We'll be kicking off with the single and video release of "The Islander" from our debut album "Sleepy Skeletor". Also included are an incredible remix from our friends all the way from Seattle, Rabbit Junk, and the previously unreleased original track, and future festival anthem, "This Is Our World". Available on all major digital platforms on Friday 16th November, the single coincides with us hitting the stage with hybrid legends Pitchshifter,at the iconic Portsmouth venue The Wedgewood Rooms, on Monday 19th November. We're extremely pleased to become part of the Armalyte family, and together we have some seriously exciting stuff coming your way!"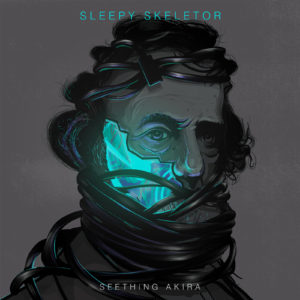 SEETHING AKIRA's long-awaited debut album 'Sleepy Skeletor' is out now.
Live show: November 19th – Wedgewood Rooms, Portsmouth supporting PITCHSHIFTER
These Pompey crossover mentalists are rising stars and with the new album now out, huge things are expected from them in the future. Their high energy, wild metal rave show is definitely one to catch and has been their driving force over the past few years, culminating in the release of this fabulous album.
Seething Akira are a 5 piece crossover band from Portsmouth on the south coast of the UK. Created back in 2011, Charlie Bowes (writer and vocalist) and Kit Conrad (lead vocalist) decided they wanted to create a hybrid band of electronic synths, guitars and "Beastie Boys" style vocals. The guys have been working tirelessly over the past years to fine tune their sound & get out and show they're unique style and live show whilst supporting the likes of Skindred, The Qemists, Hacktivist, Senser, Don Broco, Pop Will Eat Itself to name a few, as well as playing Bloodstock Festival, Victorious Festival, Breakout Festival, Mammothfest amongst others.
Anyone who's ever seen them live will attest to their crazy wild & wonderful live show, if you like your music full on, high energy and body shakingly irresistible, this band is most definitely for you.
Studios used: Mayfield Studio Portsmouth., SoundByte Studio Worthing.
Producers: Jim Davies, Rhys Fulber.
Sound engineers: Richard Worrall, Russell Plowman.
"Serving up the perfect party soundtrack, UK outfit Seething Akira underline their credentials" Rock Sound
"This quartet breathes new life into an increasingly growing underground scene….. hooking beats like The Prodigy and a unique style like Enter Shikari, this band create something personal but show the ability of becoming front runners in an ever growing popular genre"
Soundscape Magazine
Order link for the album:
https://itunes.apple.com/album/id1386844247?ls=1&app=itunes
https://itunes.apple.com/album/id/1386844247
https://play.google.com/store/music/album/Seething_Akira_Sleepy_Skeletor?id=Bt6yd6wjor6ohlga5regc574474&hl=en_GB
Band pics by Scott Chalmers
Seething Akira are:
Charlie Bowes – vocals, synths, Kit Conrad – vocals, Stu Radcliffe – drums, Richard Ellis Speaight – bass, Harvey Ware – guitar
http://www.seethingakira.com/
https://www.facebook.com/seethingakira
https://twitter.com/SEETHINGAKIRA