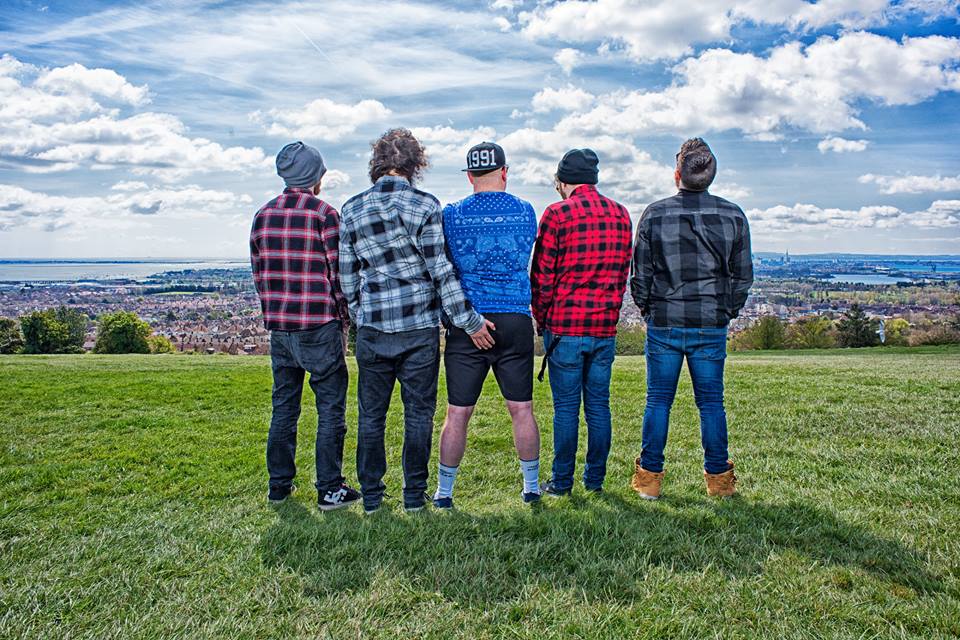 Seething Akira – "Sleepy Skeletor"
9th July 2018
Anyone remember games night with The Simpsons? There was Monopoly, Star Wars Monopoly, Rasta-Mon-Opoly, Galip-olopoly, Edna Kraboppoly…well this was the first thing that came to mind when I was chatting to SEETHING AKIRA founding member Charlie Bowes. When asked what the name represented, it turns out they've had similar issues, being called 'Stephen & Kieran' or even 'Stealing Shakira' before their actual name…but in actual fact it stems from an anime poster in Charlie's bedroom (Which he hid under a Shakira poster funnily enough!) I jest…the Portsmouth based posse (Completed by vocalist Kit Konrad, drummer Stu Radcliffe and bassist Richard Ellis) have been around since 2013 and cite influences from a genre mash-up of heavy hitters including THE PRODIGY, CROSSFAITH and SPINESHANK, and the electronic alt. rock mob have just dropped their brand new album "Sleepy Skeletor"…will it see them become masters of the universe, or, forever sluts from down below in Castle Greyskull? Let's find out…
We open up with "Est 2010 (Intro)" and at least they have the courtesy of forewarning me with this one…25 seconds of background noise and chatter effectively achieving next to nothing, other than possibly implying they are gathering in the studio for a raw take, like this record is being performed for you as oppose to feeling recorded…a nice touch aesthetically but let's not beat around the bush…it's a 20-odd second intro track and therefore filler. First track proper "The Monster From Brussels" gets things underway officially and as you might guess it's an anti-establishment track, targeting the uncertainty of this whole EU façade post-referendum. Channeling the likes of The Prodigy in its rich bass-driven beats and techno-riffage, it also harbors elements of the likes of ENTER SHIKARI in its attitude, setting the tone for the album early on. "Matching Poles Of Magnets" follows up and while retaining some of the same elements it's a slower track overall and utilizes more of a UK grime feel at its core; with its gritty rap and percussive approach.
Further notable points include the blistering "I Am The Devil" which begins like it belongs on an old Sega cartridge, before erupting into a heavy, hard-rock driven drum and bass onslaught…it finds itself slotting between latter-day PENDULUM and THE QEMISTS in tone and approach and if anyone from FiXT is reading this, on this evidence, these guys will slot into your roster with no trouble at all, before "Even Angels Break Hearts" takes us on an entirely different journey courtesy of gust vocalist DANI UZIEL; the Israeli-born singer/songwriter adding an extra dynamic to the band's sound, providing sweet respite from the rap content. "Half Empty" and "Paralysed" provide additional melodic content allowing the album to ebb and flow between venom-laced lyrical sprays, before the groove-heavy "The Islander" rounds things off with an almost dub reggae inspired vibe rounding things off nicely. Musically solid, there's nothing here the band really do wrong; they've combined a selection of sub-genres well and while not creating an original sound per se, they still have more than enough character to appeal to fans of all the aforementioned and then some. Having shared stages with up-and-comers like HACKTIVIST and THE ONE HUNDRED they're sure to follow suit sooner rather than later. "Sleepy Skeletor"…you're SO money supermarket…
Score: 7/10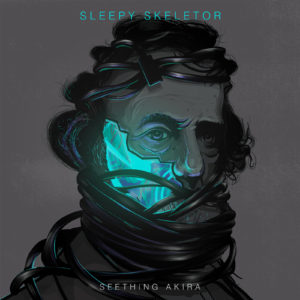 Track List:
"Est 2010 (Intro)"
"The Monsters From Brussels"
"Matching Poles Of Magnets"
"Half Empty"
"I Am The Devil"
"Backlash"
"Pack Animals"
"Paralysed"
"Even Angels Break Hearts"
"Disconnect"
"The Islander"
Record Label:
Independent
Release Date:
June 29th
Seething Akira Tour Dates. For tickets please visit –  https://www.alttickets.com/pitchshifter-tickets
July 11th – Fat Lil's Bar, Witney
July 12th – The Unicorn, Camden
July 13th – The Junction, Ashford
July 14th – The Sussex Arms, Tunbridge Wells
July 15th – The Joiners, Southampton
August 25th – Electrowerkz London supporting CUBANATE
August 26th – BYLINE FESTIVAL, Pippingford Park, Ashdown Forest with Pussy Riot, Badly Drawn Boy, The Vapors, The Blow Monkeys, John Cleese, Hugh Grant, Alexie Sayle etc
November 19th – Wedgewood Rooms, Portsmouth supporting PITCHSHIFTER

How useful was this post?
Click on a thumb to rate it!
Average rating / 5. Vote count: