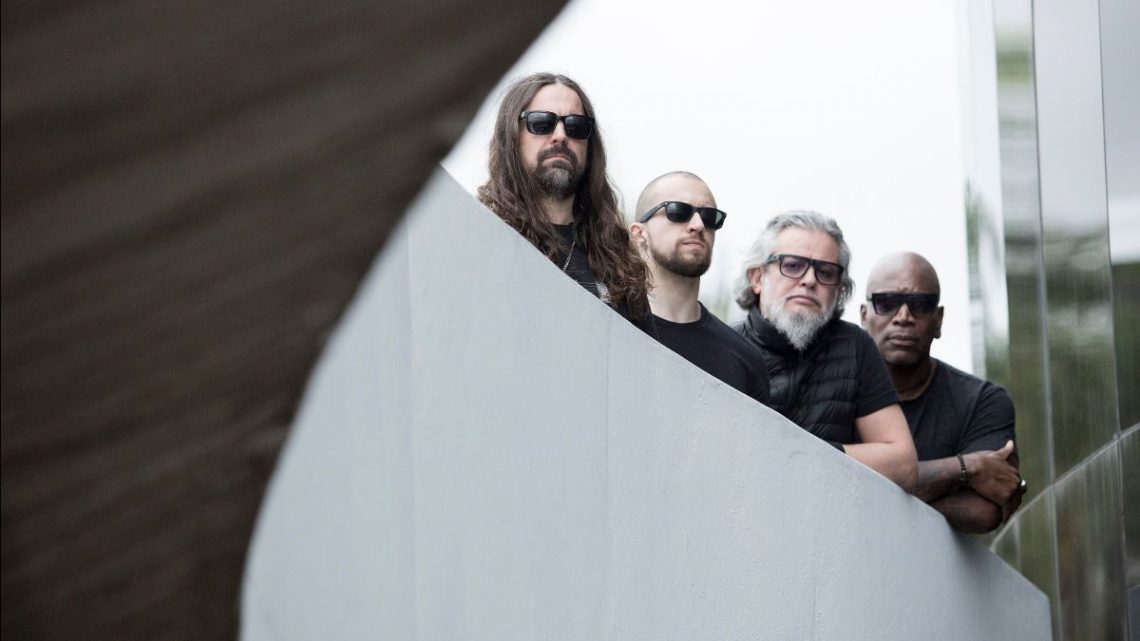 Sepultura – Sepulquarta – Album Review
12th August 2021
Like a lot of bands, Sepultura treated us to something a bit out of the norm when Covid stopped them in their tracks. Via the magic of modern technology, they were subsequently able to jam on songs, not only with each other, but were also able to invite friends along to join in. Each of these were broadcast over the tinterweb for us all to enjoy, under the title of Sepulquarta. This album is a compilation of the fifteen of these. 
When else would you get to hear these sort of collaborations? In a normal world, scheduling conflicts would make an album like this practically impossible. Consequently, while everything else in the real world has been pretty dire, projects like this have provided at least a glimmer of light during the various lockdowns.  
Drawing upon tracks from both the Max and Derrick era's of the band, the tracklisting is an eclectic mix. Similarly, so is the guest list of friends joining them. Ranging from contemporaries such as David Ellefson and Scott Ian of Megadeth and Anthrax fame, on one hand, to Brazilian percussionists Joao Barone and Charles Gavin on the other. Indeed, the latter feature on the highlight of the album, providing a stellar tribal beat on Ratamahatta while the band blast through, arguably, one of the finest moments.
There's not much point commenting on the quality of the tracks selected, especially if you're a fan. Indeed, it's stuffed full of some the best tracks they have produced over the last 30 odd years. So, what is of real interest here is the collaborations and what they add to the tracks. And from that point of view, however, it becomes a bit of a mixed bag.
Standout moments include Matthew Heafy of Trivium tearing through a thunderous version of Slave New World, as well as Danko Jones duetting with Derrick of the storming Sepulnation. I'd happily listen to prog master Devin Townsend sing the phone book, and he doesn't disappoint here either on a cracking version of Mask from 2011's Kairos album.
However, the problem with a lot of these collaborations is that the guest appearances aren't obvious if you're listening to the album. If you were watching the Youtube videos of each track, you can see them. For example, on the album alone, you can't really tell that Scott Ian is on Cut Throat, or Inner Self has Phil Rind adding extra bass to it. Both are great tracks, the latter one of my all time Seps favourites. But they feel like an opportunity missed with regards making these versions memorable. Similarly, the same could be said for a lot of the tracks on offer here. 
Of course, a great song is a great song, so regardless of a lack of reinvention, the likes of Phil Campbell's appearance on Motorhead's Orgasmatron and Death Angel man Rob Cavestany's blistering run through Apes Of God still make for a cracking listen. They even manage to take a bit a left turn in the shape of Brazilian guitarist Rafael Bittencourt doing an acoustic guitar duet with Andreas Kisser on Kaiowas, which is a welcome change of pace from the rest of the album.   
As a result, this album is more of a curiosity than essential listening for the long standing Sepultura fan. If you have watched the accompanying video's as they were released, you know exactly what you're getting. If you didn't, you may be left scratching your head about what is so special about some of these performances. Other than a great band delivering a cracking quasi-live experience that is. In short, take it for what it is, not what you expect it to be and you'll enjoy it. I did! 
Score: 7/10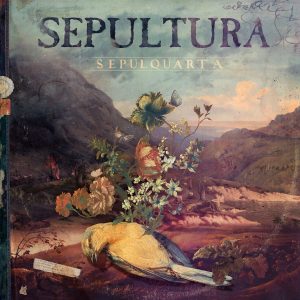 Tracklisting:
1- Territory (Feat. David Ellefson)
2 – Cut Throat (Feat. Scott Ian)
3 – Sepulnation (Feat. Danko Jones)
4 – Inner Self (Feat. Phil Rind)
5 – Hatred Aside (Feat. F. Lira A, Burns, M. Puertas)
6 – Mask (Feat. Devin Townsend)
7 – Fear, Pain, Chaos, Suffering (Feat. Emmily Barreto)
8 – Vandals Nest (Feat. Alex Skolnick)
9 – Slave New World (Feat. Matthew K. Heafy)
10 – Ratamahatta (Feat. Joao Barone & Charles Gavin) 
11- Apes Of God (Feat. Rob Cavestany)
12 – Phantom Self (Feat. Mark Holcomb)
13 – Slaves Of Pain (Fred Leclercq & Marcello Pompeu)
14 – Kaiowas (Feat. Rafael Bittencourt)
15 – Orgasmatron (Feat. Phil Campbell)
Label: Nuclear Blast Records
Release Date: 13th August 2021
For all things Sepultura, click HERE and to purchase the album, click HERE