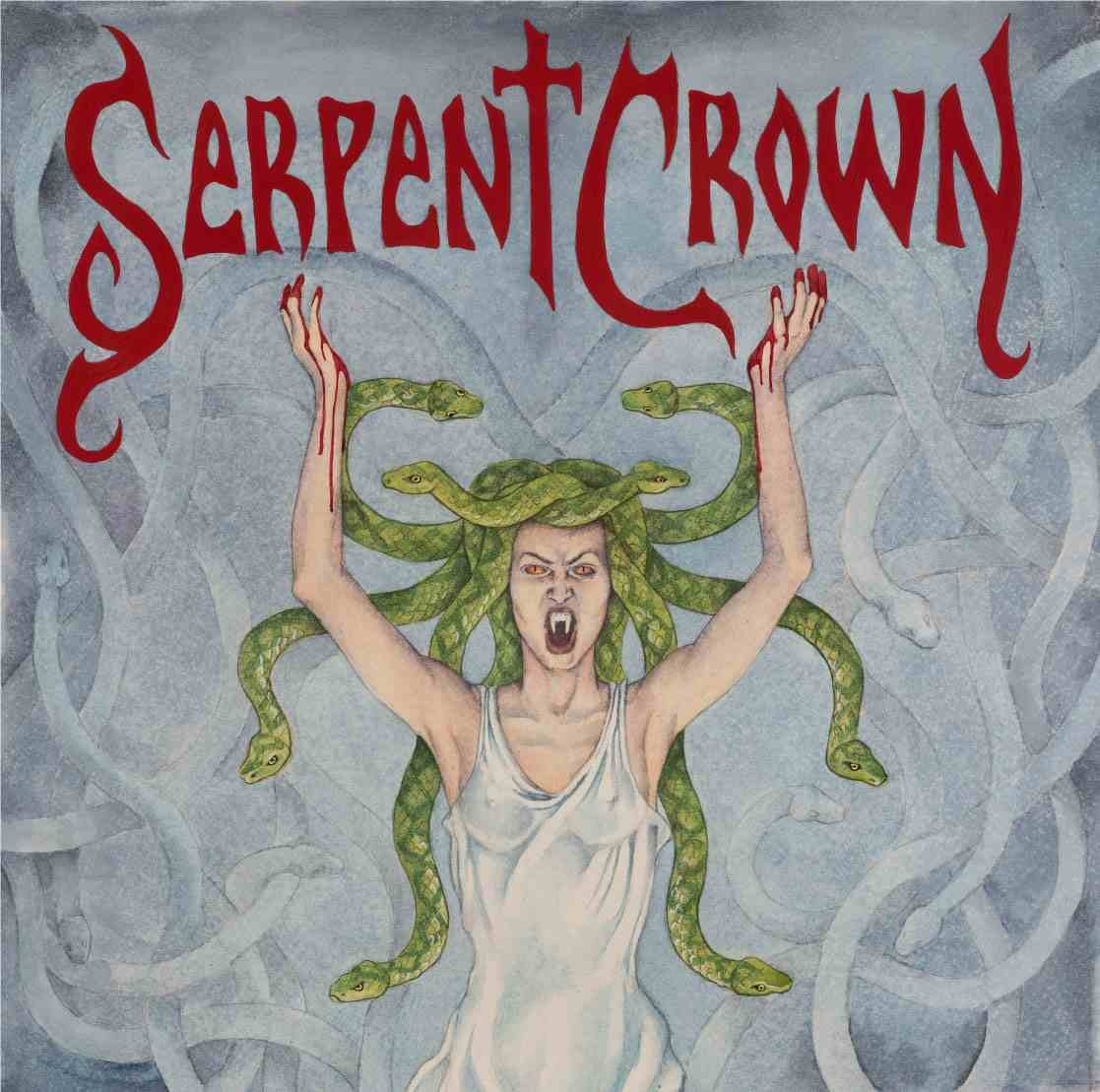 Serpent Crown – Serpent Crown
8th November 2013
Its been awhile since my last review but hey I cant help it if I've been out drinking and going away on trips and going to weddings! What can I say am a popular guy! Anyway lets get back to business, up for judgement is SERPENT CROWN self-titled debut album. Ever heard of these guys? Nope me neither…however after a little digging I can confirm the following to my brethren. DEATH ANGEL drummer Will Carroll plays on the album, they hail from the birth place of 80s American thrash, San Francisco Bay Area and vocalist/guitarist Dara Santhai painted the cover (yes she is a female, just in case the name didn't give it away!) The press release states the following about SERPENT CROWN and their debut album
"Undertones of 80′s thrash metal, hardcore and heavy atmospheric rock are prevalent and compliment the rocking yet haunting aural landscape. Serpent Crown is an unearthly journey to the dark side with songs of the apocalypse, ruminations of death and destruction."
So onwards I go and press play on this release and hope for something as great as the press release makes out…well does it deliver? If I had to describe the album in one word it would be "blah", is it a great album? No! Is it a terrible album? No! It's just blah and generic…but there is a slight hint of promise in the album for future releases but we will have to see what the future holds for SERPENT CROWN and whether Will Carroll stays around? (currently not with the band as he is on tour with DEATH ANGEL)
So how did I come to this conclusion that the album is blah? Well the base of the album is 80's thrash with a heavy dose of sludge thrown into the mix and a smidge of early BOLT THROWER on one or two tracks.
Another let down on this album is vocalist Dara Santhai, her vocals are all layered and sound echo-y, while some might like this I found it annoying and so have the other people I have played the album to. However in her defense she can play some quite fierce riffs so she has slightly redeemed herself, but I don't mean to be harsh but if SERPENT CROWN didn't have DEATH ANGEL drummer Will Carroll and a female vocalist then I am quite certain they wouldn't have been signed and this album wouldn't have been released. This is just standard by the book thrash metal with a slight twist of slower sludge sections added to the mix, nothing new or exciting. Also the production and some of the song writing is a little sloppy on this release, however that adds to the charm of the release.
SERPENT CROWN definitely have potential and hopefully they can capitalize on this and hopefully propel themselves out of the big stagnant pond that is currently known as Thrash, or they could fall flat and be the bottom feeders that only a few diehards will enjoy and rave about. I just hope they make the right choices and should see if they can secure Will Carroll again.
SCORE – 6.5 out of 10
[box_dark]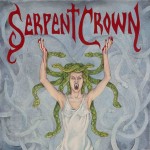 ALBUM INFO
Band: Serpent Crown
Album: Serpent Crown
Record Label: Horror Pain Gore Death Productions
Release Date: 28th May 2013
Band Website: http://serpentcrown.bandcamp.com
Track List:
1… No Beacon of Light
2… Prelude to the Netherworld
3… To Leave This Land
4… The Trickster
5… Doomsayer
6… Children of the Night
Stand Out Tracks: "The Trickster", "Doomsayer"
[/box_dark]