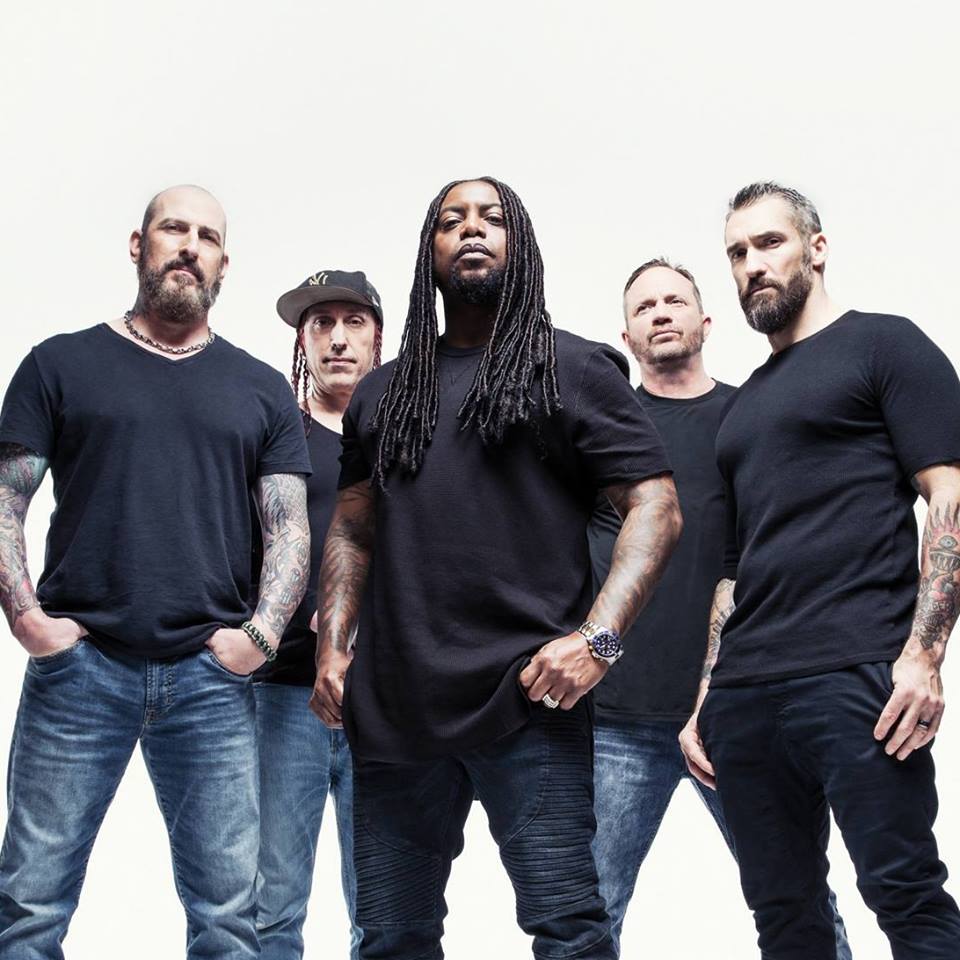 Sevendust – "All I See Is War"
18th May 2018
What do you do when you've just previously released the highest sales charting album of your career, which resulted in being nominated for a Grammy award? Well apparently, the answer according to SEVENDUST is sign to a completely different record label and work with an outside-influenced producer to reboot the band's sound…sounds a bit arse-backwards if you ask me, but it's exactly what they've done. Hailing from Atlanta, Georgia; these established rockers of 20+ years have recently inked a fresh deal with Rise Records and to mark their new venture, they've released "All I See Is War", their 12th studio album. A sociopolitical statement, or have they foreseen conflict among fans given their sudden insistence for a strangely timed fresh start? Let's find out…
The album opens up with "Dirty" and given the aforementioned changes part of me hoped that this was going to be a Christina Aguilera cover…alas; I was wrong, but what we DO have is a fine slab of up-tempo, melodic hard-rock. The inclusion of the heavier, deathly growls along with the breakdowns which accompany the impassioned clean vocals gives this an enjoyable blend of depth and character, resulting in a pleasant opener. Follow up "God Bites His Tongue" continues on with more of the same as Lajon Witherspoon impresses with his powerful, often soaring vocals, highlighting the struggles faced by mankind in the eyes of believers, for they know not why god stands idly by doing nothing, while the world suffers; it's decent stuff.
The trouble with the album then going forward, is that talking points or definitive highlights are generally few and far between…"Unforgiven" utilises some interesting string-sections which leaves you wanting more…they balance the tracks aggression and add a level of elegance but there's room for more for sure. "Moments" suffers from the same setbacks; this time with the piano replacing the strings. Piano is such a lovely addition and works so well with hard rock as numerous acts have proven, but there are moments it's drowned out by the percussion and guitars instead of being allowed to properly flow and carry the song elegantly into your ears. One interesting inclusion comes in the form of "Not Original", which Clint Lowery describes as the ballad inspired by "Stranger Things"…I'll literally give that song bonus points just for Stranger Things…other than that, the album is pretty middle of the road. Vocally fine…instrumentally fine; there's nothing that truly stands out here sadly…it's ironic, the only thing the band see's is war but, all I see is a band who've ultimately played it safe for the new label.
Score: 6/10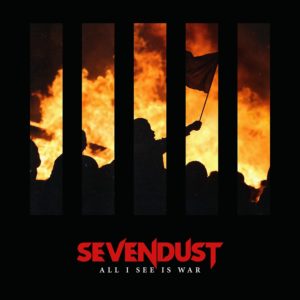 Track List:
"Dirty"
"God Bites His Tongue"
"Medicated"
"Unforgiven"
"Sickness"
"Cheers"
"Risen"
"Moments"
"Not Original"
"Descend"
"Life Deceives You"
How useful was this post?
Click on a thumb to rate it!
Average rating / 5. Vote count: