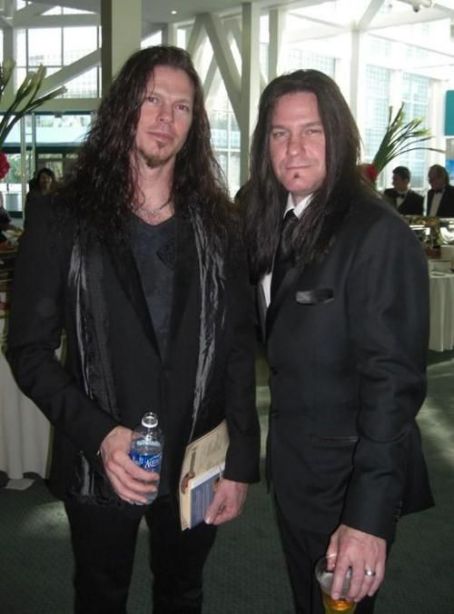 Shawn & Chris Quit MEGADETH
26th November 2014
Guitarist Chris Broderick and drummer Shawn Drover left Megadeth separately just hours apart. Drover, who was with Megadeth for the last decade, was the first to exit the band, releasing a statement stating he was pursuing his own music.
"After 10 years, I have decided to quit Megadeth to pursue my own musical interests. I want to thank Dave Mustaine and the entire Megadeth family, as well as thanking all the amazing Megadeth fans around the world!!! I truly appreciate all of you. Stay tuned for info on my next musical journey."
Shortly after that, Broderick, who's been with the band for seven years and three albums, announced his exit via a statement on his web site:
"Due to artistic and musical differences, it is with great reluctance that I announce my departure from Megadeth to pursue my own musical direction. I want all of you to know how much I appreciate the amount that you the fans have accepted and respected me as a member of Megadeth for the last seven years, but it is time for me to move on. I wish Dave and everyone in Megadeth all the best. I am working on a few things of my own and hope that when they come out, you will all dig it."Until then,
Chris. \m/"

So it looks like Megadeth are up a certain creek with out a drummer & a guitarist. There's no "OFFICIAL" word from the Megadeth camp.. Bassist Dave Ellefson, who took an 8 year hiatus himself , will take part in an online chat at the Megadeth Cyber Army chat room on Saturday, November 29 @ 11 a.m. Pacific Time (19:00 GMT). Lots of Mega prizes to be given away!! You must be a Cyber Army club member to participate in the chat. Not a member of the club yet? Enlist today! cyberarmy.megadeth.com.
Rumors are already going around about a classic line-up reformation of guitarist Marty Friedman & drummer Nick Menza from the acclaimed line up that brought us Rust In Peace.  All at AATR towers would love to see it happen but for those of us that have read Mustaines book, it's highly unlikely. Having said that.. WATCH THIS SPACE.
We at AATR will keep you updated as soon as we hear anything