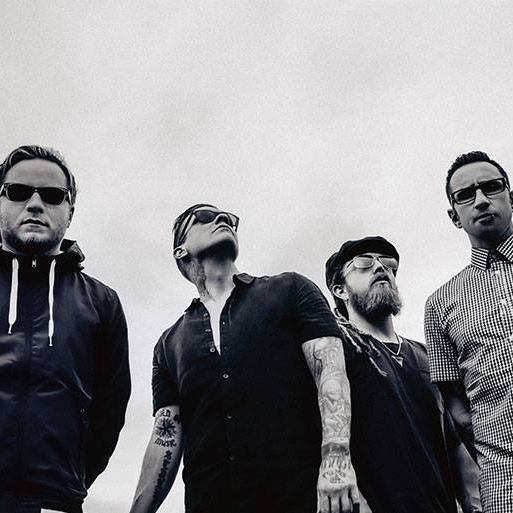 Shinedown – "ATTENTION ATTENTION"
9th May 2018
Attention please…may I have your attention please? I'd like to take a couple of minutes to point out this monstrosity right here…"ATTENTION ATTENTION" by Florida rockers SHINEDOWN. Granted at this moment in time I'm going purely on aesthetics but look at it…just look at it, we're faced with arguably the worst album cover of the year, I mean, god it's fucking ugly! Though I guess in a sense, it does its job wonderfully as it grabbed my attention I'll give it that! Looking like a bumble bee that's been smeared across your windscreen at high impact aside, let's focus on the important bit; the music. "Attention…" is the 6th album from the Florida 4-piece and has been released through their long-time label Atlantic Records…let's see what Brent and the boys have delivered this time…
The album appropriately opens up with "THE ENTRANCE" and as can be expected it's just an intro track, a strange one…but an intro nonetheless. Someone knocks on a door, walks in, sits down and takes a deep breath…maybe it's a casting couch? I digress…it's this individual who sets the narrative for the record; the beginnings of a physical, mental and emotional journey; escaping negativity, crawling and clawing towards hope and clarity, as we lead on to first single "DEVIL". The fuzzy tone of the guitar gives the track subtle similarities to the likes of ROYAL BLOOD, backed up by its somewhat methodical approach. A song of self-doubt and fear of life's uncertainty, it's full of apprehension and a decent opener.
Following up we have the first of the album's highlights in the shape of "BLACK SOUL" which with its simplicity, hooks, layered piano and soaring vocals during the chorus, means we've got everything we need for an enjoyable listen here. The term 'wrestle-rock' is a made up genre pigeonhole but this is the kind of track you'd expect to hear on a mid-2000's WWE pay-per-view (Ironic that they once supplied the theme for WrestleMania 22). Elsewhere the likes of "PYRO" really bring this album to life with a more intense, guitar-driven, bold and riff-heavy offering, with all the swagger you could ask for and then some. This is matched too by "DARKSIDE" which supplies us with another up-tempo, slick and catchy yet assertive piece of music with another hook-laden chorus, and a great sense of rhythm overall.
The band is equally adept in the realms of mellower song-writing too however and don't need to rock out to impress, and this is proven here easily with the likes of "CREATURES"…a more restrained effort, a more casual power ballad of sorts, utilising a harmonic string section throughout the bold, emotive chorus, before the beautifully humbling "special" tugs on your heartstrings with its morose, depreciating piano ballad…more delicate orchestral touches and again, a less is more approach result in a truly breath-taking listen. The album then closes on "BRILLIANT" which truth be-told is stretching it a little, although in essence it's more about the character coming full circle, freeing themselves from the shackles of anxiety and negativity and starting to live a positive, fulfilling life; musically the pop-punk elements adding a sense of energy and enthusiasm here closing the album on a high-note. It does take a little while for "Attention…" to get going overall, and has its dud moments, such as the spoken-word tone of the title track falling flat, but other than that it's a strong album, despite its hideous cover art. I'd rather get stung by a hornet than have to look at that again!
Score: 7/10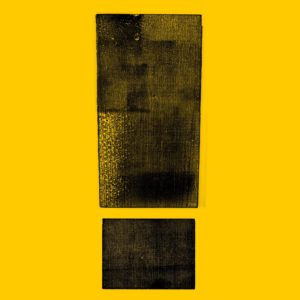 Track List:
"THE ENTRANCE"
"DEVIL"
"BLACK SOUL"
"ATTENTION ATTENTION"
"KILL YOUR CONSCIENCE"
"PYRO"
"MONSTERS"
"DARKSIDE"
"CREATURES"
"EVOLVE"
"GET UP"
"special"
"THE HUMAN RADIO"
"BRILLIANT"
Record Label:
Atlantic Records
Release Date: May 4th