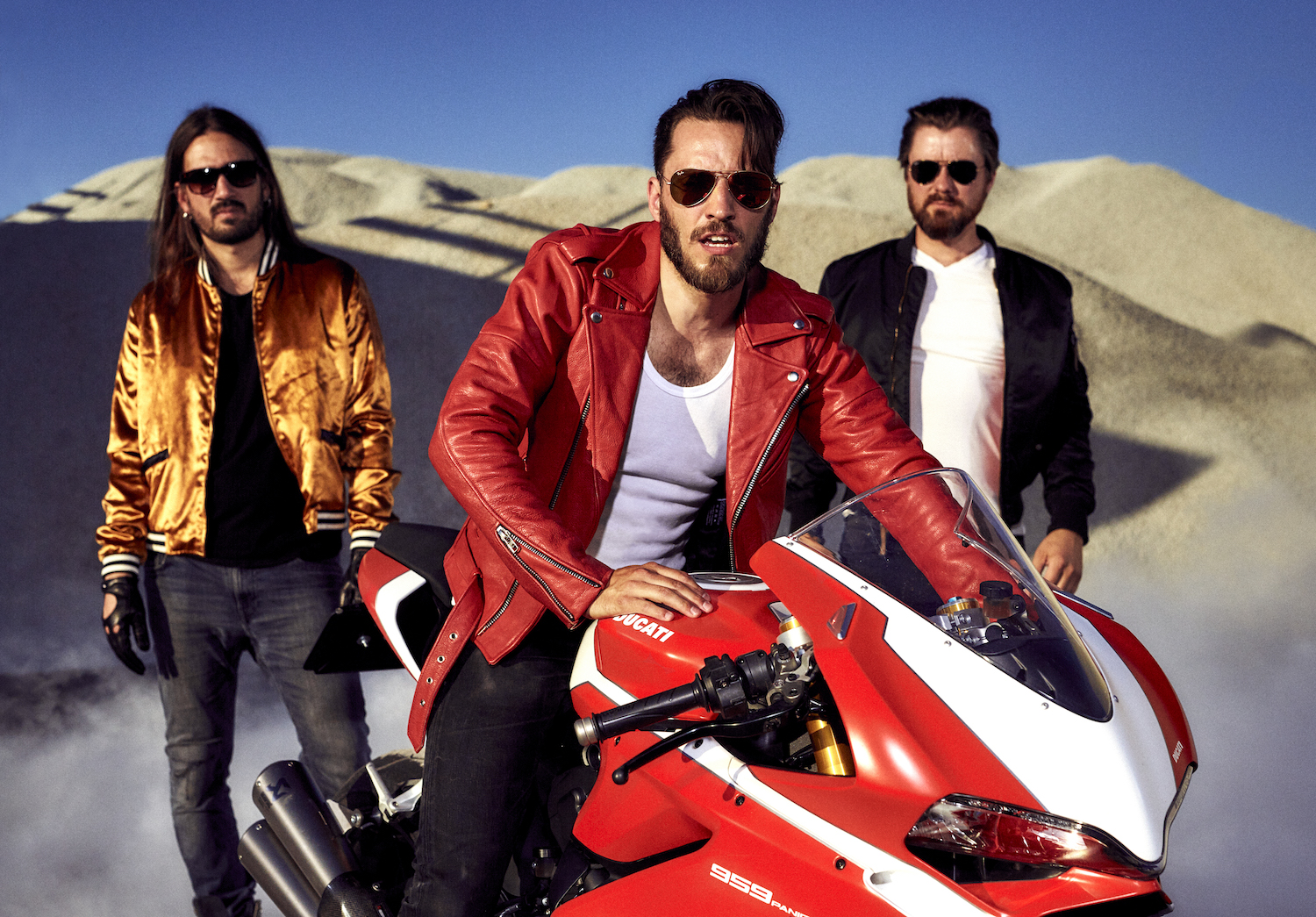 Shining share lyric video for 'Animal' and announce European tour dates
22nd August 2018
Shining who recently announced their intention to BLOW THE DOORS OFF with new album Animal, have shared a lyric video for the title track alongside a huge run of European dates. 
Multi-instrumentalist, vocalist & songwriter, frontman Jørgen Munkeby comments, "while writing these songs we always thought about how we could make sure they would sound awesome in a live setting. Now we finally get to play them there! In club somewhere in Europe, with a sweaty and excited audience screaming along! Can't wait to see you all there!"
With new album Animal set for release on 19th October through Spinefarm, Munkeby is making his most audacious move yet with the former jazz-metal collective.
"I was tired of doing the same thing," he explains. "I was done with 'Blackjazz' and wanted to create something new and exciting. I needed a change. I'm finally at the point where I have nothing to lose and everything to win. We had 360 degrees to play with so we could've gone in any direction. This new record is more Muse than Meshuggah, more Ghost than Gojira, and more Biffy Clyro than Burzum!"
From its retina-frying artwork to its relentless stream of memorable refrains, Animal is simply the ultimate 21st century party metal carnival. Entirely saxophone-free yet utterly unmistakable as a Shining release, it's the Norwegians' most startling record yet.  
For title track Animal, Jørgen comments:
"When we wrote Animal, we knew that we would want to announce the album with that song! It's just such a fun and rocking number, and I also can't wait to open our live shows with it! Wolf howl, and GO!"
Although the new album was once again produced by Shining and their long-time associate Sean Beavan (Marilyn Manson, Nine Inch Nails, A Perfect Circle, etc.), esteemed studio guru Kane Churko (Five Finger Death Punch, Halestorm, Papa Roach), son of the legendary Kevin, was brought in to complete the final mix. The results are dazzling, multi-dimensional and almost stupidly exciting.
Animal follows Shining's 'International Blackjazz Society' studio album [2015] – also released on Spinefarm Records – on October 19th worldwide.
SHINING EUROPEAN TOUR DATES
OCT 19 – HULEN – BERGEN – NORWAY
OCT 20 – HØVLERIET – HAUGESUND – NORWAY
OCT 25 – TOU SCENE – STAVANGER – NORWAY
OCT 26 – ØSTSIA – KRISTIANSAND – NORWAY
OCT 27 – PARKTEATRET – OSLO – NORWAY
NOV 4 – SATAN'S HOLLOW – MANCHESTER – UK
NOV 5 – THE UNDERWORLD – LONDON – UK
NOV 7 – BOTANIQUE – BRUSSELS – BELGIUM
NOV 8 – LE FERRAILLEUR – NANTES – FRANCE
NOV 9 – BACKSTAGE BY THE MILL – PARIS – FRANCE
NOV 11 – REX – TOULOUSE – FRANCE
NOV 12 – CARACOL – MADRID – SPAIN
NOV 13 – BÓVEDA – BARCELONA – SPAIN
NOV 16 – LEGEND CLUB – MILAN – ITALY
NOV 17 – TRAFFIC CLUB – ROME – ITALY
NOV 18 – CYCLE CLUB – CALANZANO (FI) – ITALY
NOV 19 – VIPER ROOM – VIENNA – AUSTRIA
NOV 20 – REFLEKTOR – TIMISOARA – ROMANIA
NOV 21 – FABRICA – BUCHAREST – ROMANIA
NOV 22 – /FORM SPACE – CLUJ-NAPOCA – ROMANIA
NOV 25 – LOGO – HAMBURG – GERMANY
NOV 26 – CASSIOPEIA – BERLIN – GERMANY
NOV 27 – DAS BETT – FRANKFURT – GERMANY
NOV 28 – BACKSTAGE – MUNICH – GERMANY
NOV 29 – DÜRER KERT 041 – BUDAPEST – HUNGARY
DEC 1 – WINTER METAL DAYS – BOHINJSKA BISTRICA – SLOVENIA
How useful was this post?
Click on a thumb to rate it!
Average rating / 5. Vote count: