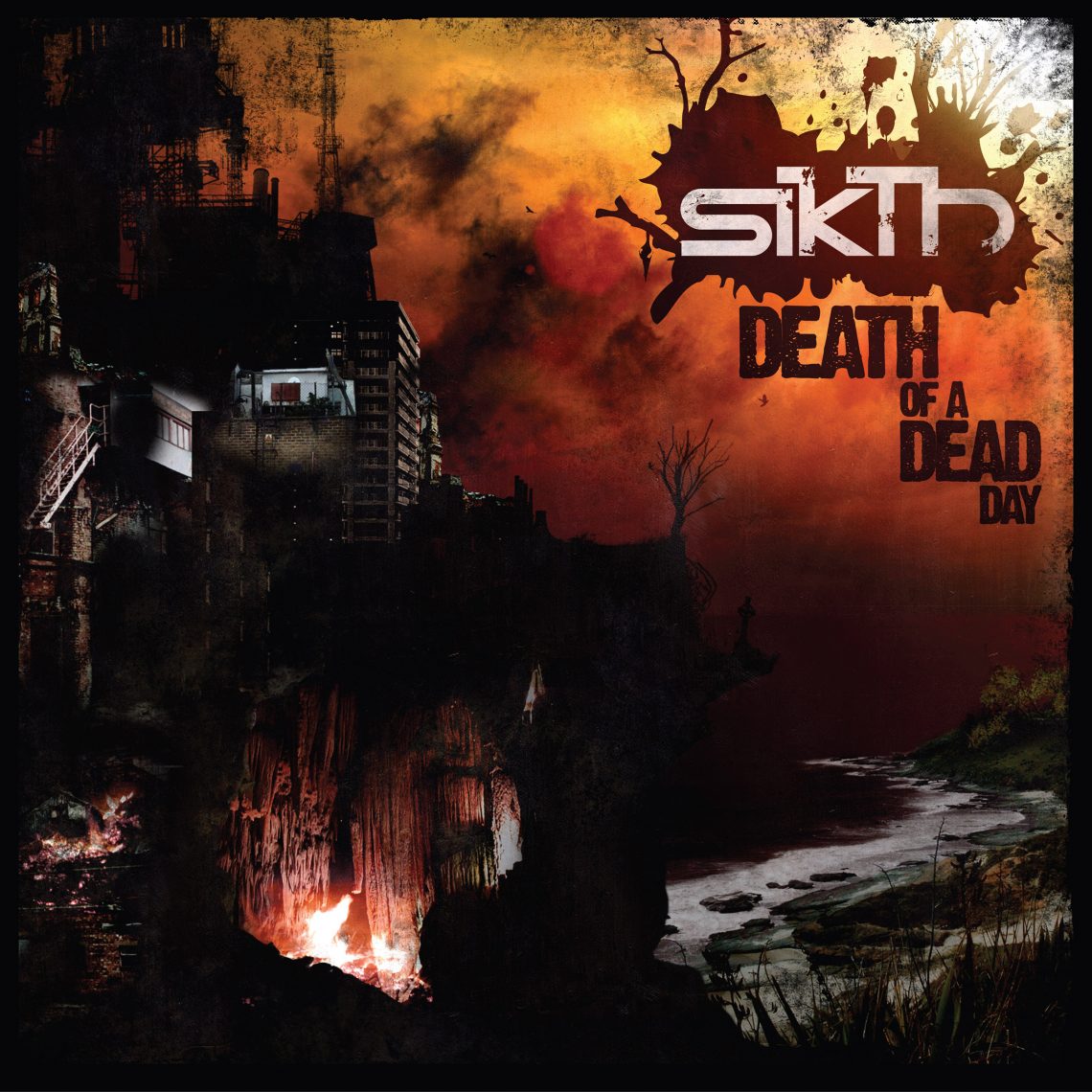 SiKTH – Death of a Dead Day – Anniversary Edition
4th October 2016
September 30th marked the big day for the re-release of Death of a Dead Day, originally the second release for metal band Sikth and in hope of gaining nostalgic euphoria I plugged my headphones back in and hit play.
The album is on the heavier side of the band's music and the high paced technical metal riffs and race are absolutely unrelenting. The vocals are very Korn-alike and definitely an acquired taste, as we move from through the album it does grow on you but for me there were times when the vocalist sounded too maniacal and not particularly in the greatest way.
"Bland Street Bloom" is by far my least favourite song on the album and possibly my least favourite song of all time, the vocals are psychopathic shrieking which is all too black metal for my tastes and musically it sounds like a jumble of talented guys playing their instruments with earphones on so they have no clue what the other members are playing so it ends in a big hot mess.

The drumming really shines throughout spliced together with the progressive abrasive edge of the guitars and the technicality is mind blowing. There are times when the melody seems to have been forgotten in place of their increased technicality with hectic compositional and stylistic shifts and although it does push the boundaries it often sounds like they're physically abusing their instruments.
Listening on into the mid-section of the album you cannot help but inadvertently head bang and the ascending guitars and insanity levels continue to escalate but it's started to bring itself around in a good way. "When the Moments Gone" and "In This Light" are probably my favourites in that they showcase the technical skill without being totally overbearing and the ominous vocals in "In This Light" showcase the majesty and vocalists abilities to use numerous vocal techniques.
So "Another Sinking Ship" rocks out into more of a thrash attack and although the blast beat sections are simply sensational it is abundantly clear that this is not for me. It's clear that Sikth have serious technical talent and for any fans of math core/progressive metal its well worth a listen but for me this is simply a case of keep a few tracks and junk folder the rest. Sorry guys.
Score 4/10
Death of a Dead Day Album Information

Tracklisting:
"Bland Street Bloom"
"Flogging The Horses"
"Way Beyond The Fond Old River"
"Summer Rain"
"In This Light"
"Sanguine Seas Of Bigotry"
"Mermaid Slur"
"When The Moment`s Gone"
"Part Of The Friction"
"Where Do We Fall?"
"Another Sinking Ship"
"As The Earth Spins Round"
CD Bonus Tracks:
"Flogging The Horses" (Demo)
"Part Of The Friction" (Demo)
"Where Do We Fall?" (Demo)
Label
Peaceville
Release Date
30th October 2016
Check out Sikth HERE & the album is available to purchase HERE