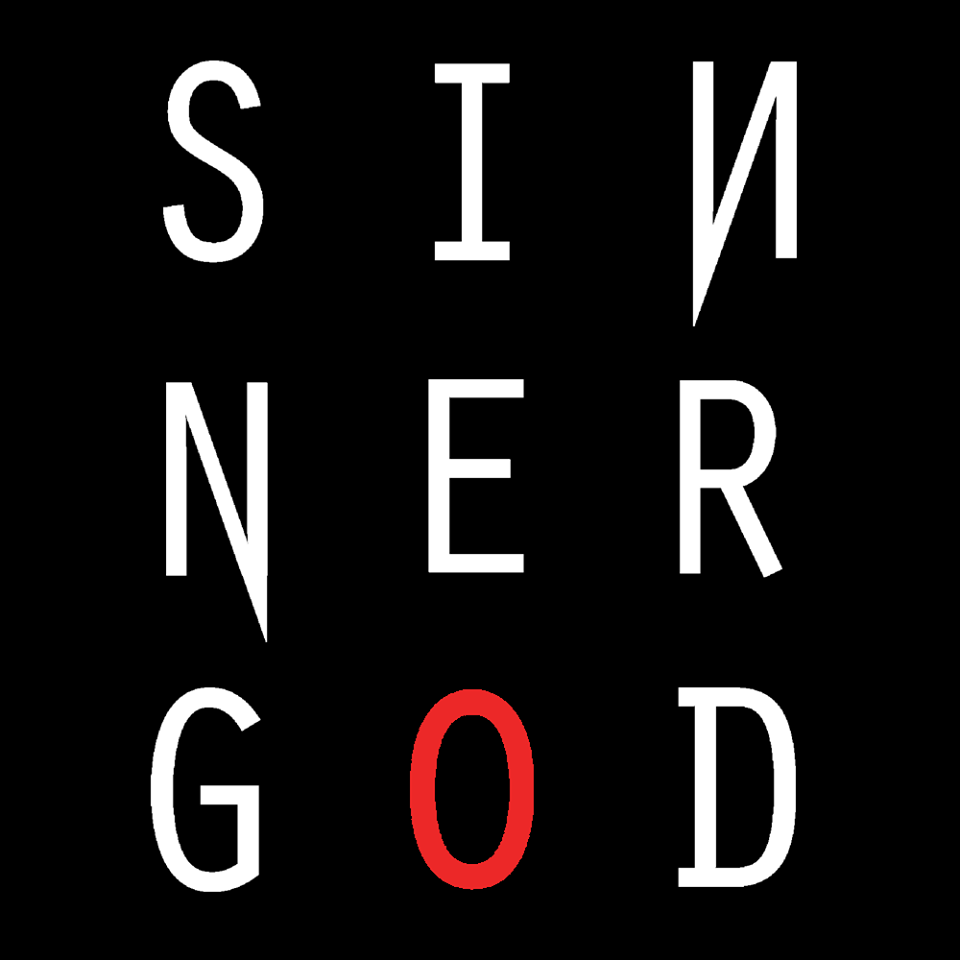 Sinnergod – Press Conference
30th September 2017
So we decided to partake in a press conference to see what the guys in Sinngergod have planned since their short break due to unforseen circumstances of one of their band members being involved in a nasty accident, we are glad to hear he is now on the mend and the band are ready to get back out on the road.
We hear that there is going to be a Halloween Tour, where the band will be supporting some very interesting bands, see the tour dates below.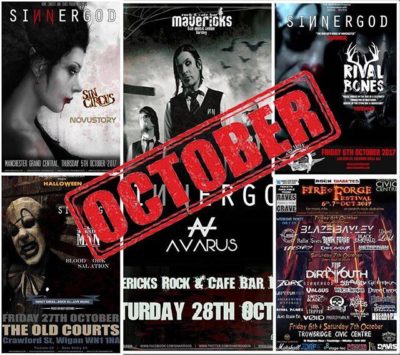 Tour Dates
05/10/17 – Grand Central, Manchester
06/10/17 – Iron Road, Eavesham
07/10/17 – Fire & Forge Festival, Trowbridge
14/10/17 – Alternative Sci-Fi Horror Event, Manchester (Postponed)
21/10/17 – tbc
27/10/17 – The Old Courts, Wigan
28/10/17 – Mavericks Bar, Burnley
04/11/17 – The Parish, Huddersfield (Bad Pollyanna)
11/02/18 – Pure Nightclub, Wigan (Anvil)
Sinnergod are a goth/alt metal band who hail from Manchester UK.
A band that delivers guitar driven riffs and symphonic keyboards which have established them so well that they have toured with the likes of Blaze Bayley, The Misfits, The Defiled just to name a few.
The band have performed at events such as Bloodstock Open Air and Cide-Fest where their fan base has grown significantly in numbers creating an army of loyal followers to which there is no stopping.
I managed to pin down both brothers Mark & Chris Hampson from Sinnergod for a chat to see what they had to say.
Hey guys hows it going?
Chris – We are good thank you!
So guys its been a while since I last saw you, I think the last time I saw you live it was at Festwich way back in 2015, I think im well overdue to see you guys again. How would you say you guys have progressed since the last time I saw you?
Chris – At the minute we are concentrating on our next release, writing then hoping to go into the studio to record it and get it out there to our fans as soon as possible.
Do you think your fans will be glad to see you back?
Chris – I hope so! (laughs)
We are looking forward to getting back out onto the road, and playing for people.
What can we expect from the next album, is it going to be bouncy is it going to be heavy?
Chris – A bit of both really. Its going to be a progression from the last album. The last album was melodic and bouncy, we will be sticking in that direction, we have some ideas for this next release.
You are well-known in Manchester with a good following here, any venues in particular you enjoy playing at?
Chris – We enjoy playing at Grand Central, we always get a good reception there from our fans and people who come out. It always generates a good buzz.
We are hoping to play some of the bigger venues in Manchester soon, we have Rebellion penciled in for 2018.
Obviously there's different things online that bands can use nowadays to help get their music out there, like the pledge system, how do you feel about things like that for bands to use?
Chris – I think it's a good idea, we have never used it, we have had discussions about it, it does make sense for bands to use what's available to them because with limited money available financially unless you're in a successful band you have to take advantage of these things, it is a good investment, especially when it comes to package deals and things like that so the fans can feel like they are more involved.
So you said earlier you are in the process of writing your album, do you want to tell us a little bit about that?
Chris – We are writing our next release, all being well we are looking to hit the studio in December.
We would ideally like to have it released by Easter next year. It all depends on how quickly it progresses.
Have you all had input into the album, writing wise?
Chris – It's just myself and Mark that do the writing. The rest of the guys get input into the music when we are jamming.
Who is doing the artwork for the album?
Chris – Mark does all the artwork.
Mark – Yea that would be me, I like to think im a dab hand with photo shop, I have done most of the album covers, we have got some ideas floating around what we want on the cover.
So you're keeping it all in-house, keeping the costs down?
Mark – We like doing stuff ourselves, we will run it through pro tools, doing the mixing and mastering, even stuff like the t-shirt designs we do it all ourselves, flyers, posters the lot.
We like to be hands on and making sure the music we produce isn't over produced, and the way we want it to sound.
Do you think it's harder now for newer bands to break off the underground scene and make themselves more established?
Chris – Yea I think it is, 5 years ago the social network aspect of it was really handy but I think people are losing interest in that, I think it is going to go full circle and more people will have to rely on newspapers and radio to get themselves heard.
We are all very privy about how we use social media.
So you think social media from going from something that was useful back in the MySpace days has gone full circle and is now a double-edged sword?
Chris – Yes the internet is so saturated with so many bands pushing their music out there,and with
the likes of tribute bands which seem to be over populating the music circuit, you see it more and more an original band supporting a tribute band.
Along with the likes of illegal downloads too that people can pick bands music up from on torrent sites, it's no wonder bands are struggling.
But there are more festivals popping up now, you'd think there would be a good ratio of bands to festivals now.
Chris – I think it all depends on who the festivals want to play, each year there is always the same set of bands that play the festival circuits. I think it's just if the face fits and if the promoters for the festivals like you.
If you tour a lot and get your face known and music heard your more likely to be in with a chance of playing the festivals.
You guys must have worked hard then to get to support the likes of Blaze Bayley and The Misfits?
Chris – We are very lucky to have been able to support some fantastic names!
Well I think I'm going to wrap it up there guys , thank you for your time today!
Thank you!