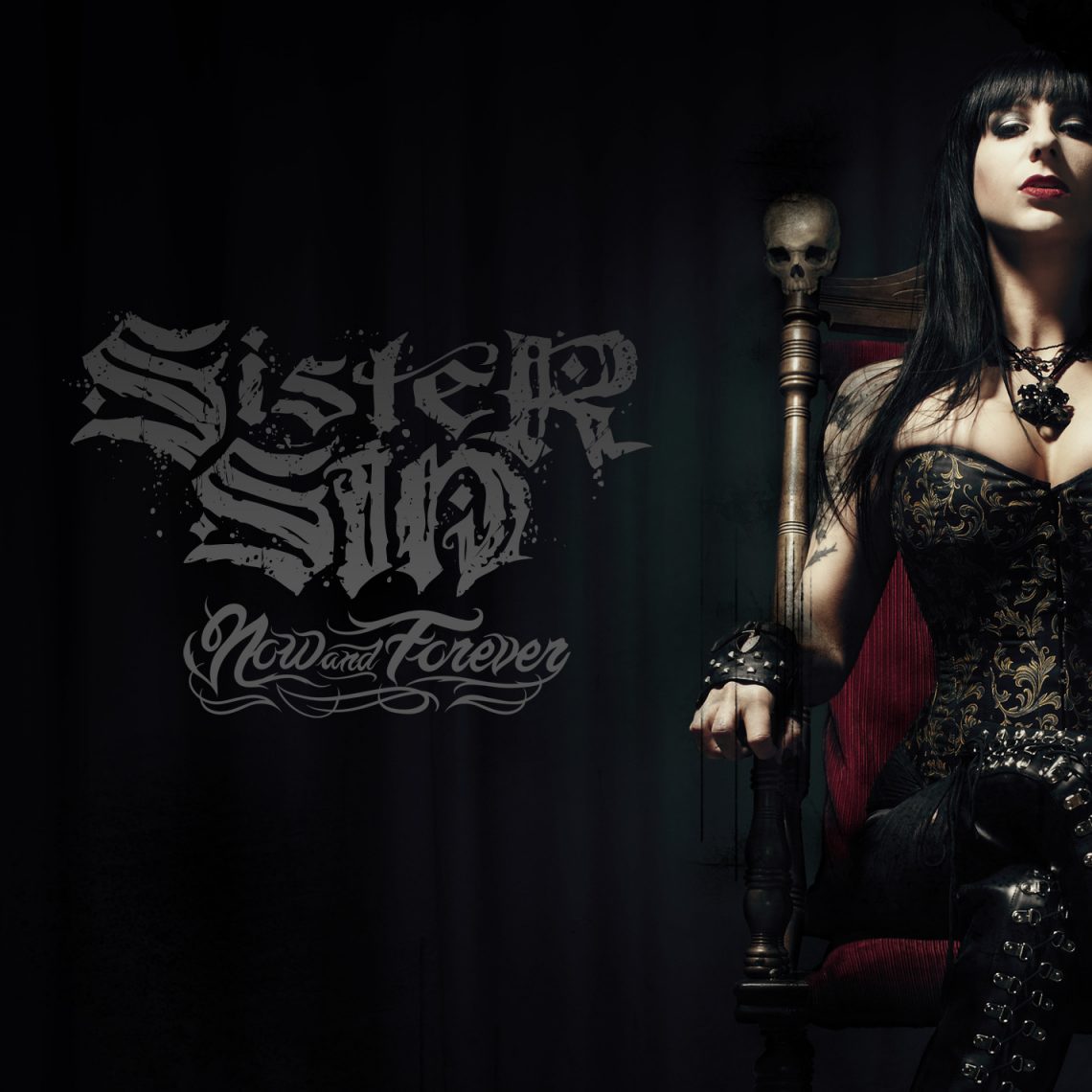 Sister Sin – Now and Forever
18th October 2012
Band: Sister Sin
Album: Now and Forever
Record Label: Victory Records
Release Date: 22nd October 2012
Reviewed By: Craig Hogan
Hailing from Gothenburg, Sweden we have Sister Sin, a band that have been described by some as 'rough around the edges'. Where the bollocks that description comes from is beyond me. What we have here is a 4 piece old school 80s style metal band led by frontwoman Liv Jagrell.
Originally forming in 2002 they released various recordings via small independent labels up until 2008 when they were snapped up by Victory Records. Sister Sin have toured with bands that most other metal bands could only dream of – Motorhead, Arch Enemy and this wintertime they are support to Doro!
The album opener 'MMXII' is a nice intro – calm, atmospheric and builds nicely into the next track 'End of the Line' which is a full throttle assault with axeman Jimmy shredding the backside out of his guitar and Liv's intense vocals sounds like she is feeling the lyrics, truthfully meaning every single word.
The next song is my favourite on the album 'Fight Song' which does exactly what it says on the tin. The very first lyrics being "Fuck you! Fuck them and fuck the world to! Do I look like some bitch to you?" This is one angry motherfucker of a song and continues to verbally beat you to a pulp throughout the rest of the song.
And so the album goes on, excellent song after excellent song. If you were around in the 80s and loved metal then you will love this! It will be like a breath of fresh air with a touch of nostalgia thrown in as well. If you wasn't around in the 80s and/or you haven't heard old school 80s style metal then seriously check this out as I am sure it will open up a whole new genre of metal for you to love!
9 out of 10