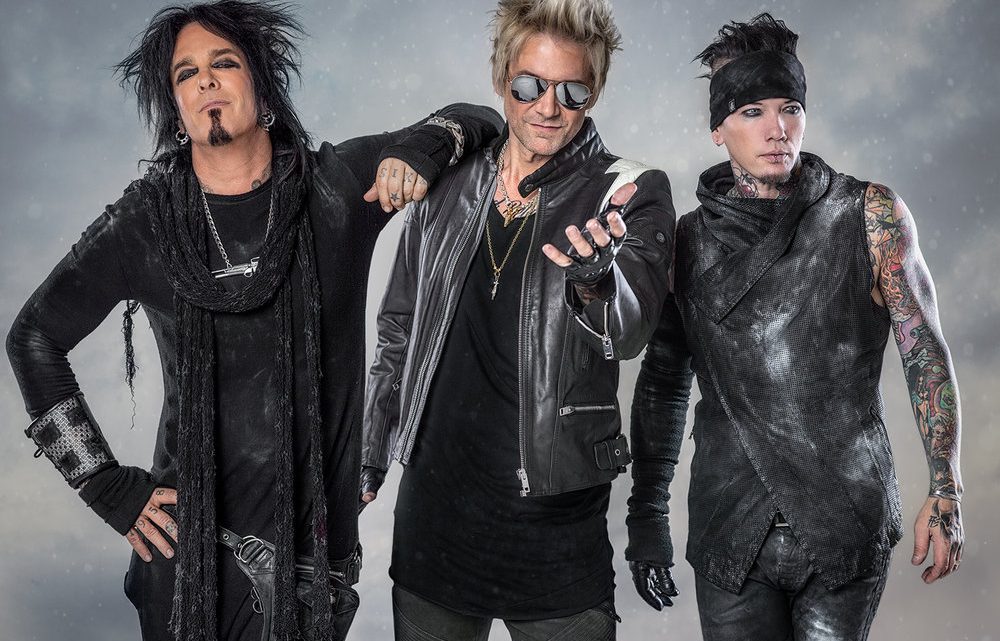 SIXX:A.M. RELEASE NEW VINYL FOR RETROSPECTIVE 'HITS'ALBUM ON 8TH JULY 2022
28th February 2022
Today, fans of music icons Sixx:A.M.can enjoy a new lyric video for their track "We Will Not Go Quietly," which appears on their latest album released via Better Noise Music. The album will also be released on vinyl on the 8thJuly 2022 and is available for pre-order. Additionally, the band announced that a cassette version would be available for purchase this March. Originally released in October, the band put together HITS as a retrospective celebration of their biggest hits and fan-favorite songs, including five unheard tracks and mixes, marking the band's first official album with new material since 2016. Featured on their last album, Prayers for the Blessed,  "We Will Not Go Quietly" was directly inspired by the group's experience on tour and a purposeful step in a more bombastic direction. Watch the new lyric video HERE
. The full track listing for the 
Sixx:A.M.HITS
album, which has been streamed 14.5 MILLION times to date, is below. The album is now available across platforms 
HERE
.  
The album is a companion piece to 
Mötley Crüe
and 
Sixx:A.M.
founder 
Nikki Sixx's
new memoir 
THE FIRST 21: How I Became Nikki Sixx
, and it contains a track inspired by the book of the same name
.
Immediately following its release last fall, Sixx officially became a four-time New York Times best-selling author, entering the coveted list at #8 on the Hardcover chart and #11 on the Combined Print And Ebook List. 
The First 21
continues Sixx's tradition of setting the soundtrack to his own life, combining his work as a writer and a musician to offer multi-layered pieces of art. Expanding this artistic signature move by Sixx, 
The First 21
now has its own soundtrack with the 
HITS
album.  
Celebrating their catalogue on 
Spotify
, the band created the 
"Sixx:A.M. 101 Playlist."  
The playlist offers new and old fans a comprehensive collection of the band's acclaimed catalogue. Stream it 
HERE
.   
Additionally, the band also personally curated two exclusive new merchandise collections for fans available 
HERE
and 
HERE
.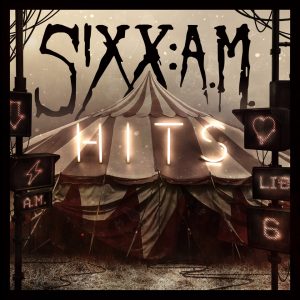 SIXX:A.M. HITS
STANDARD TRACKLISTING
Life is Beautiful 3:35
This is Gonna Hurt 3:56
Lies of the Beautiful People 3:58
Pray for Me 4:13
Rise 3:53
Stars 3:50
Maybe It's Time 4:21
Skin 3:25
Belly of the Beast 3:47
Are You With Me Now 4:02 
Girl with Golden Eyes 4:20
 Accidents Can Happen 4:07 
Gotta Get it Right 3:12
We Will Not Go Quietly 4:20 
 
NEW BONUS TRACKS:
The First 21 – 3:20
Talk to Me – Radio mix 3:39
Penetrate 4:38
Waiting All My Life 3:17
Skin – Rock Mix 3:50
Life is Beautiful – piano vocal 3:06
CONNECT WITH SIXX:A.M.
Website: www.sixxammusic.com            FB: www.facebook.com/sixxammusic   
IG: www.instagram.com/sixxam/            Twitter: www.twitter.com/SixxAM