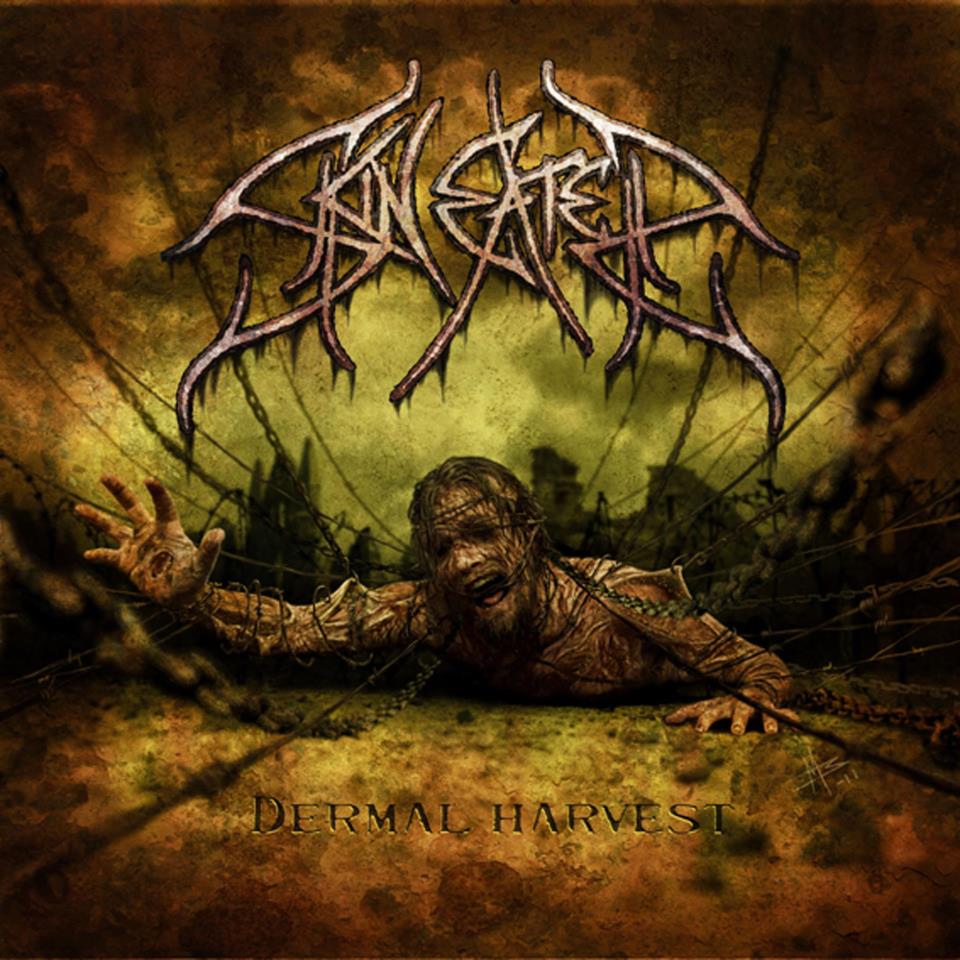 Skineater – Dermal Harvest
22nd February 2014
About a week ago or so I happened to be on Youtube, whilst doing work at my place of employment, and typed, "Old school death metal playlist" in the search bar. I pressed play on the first playlist I saw and continued on with my work. There were a lot of great songs from a lot of great bands I grew up listening to. Songs like "Dead by Dawn", by Deicide and "Immortal Rites", by Morbid Angel to name a few. As the playlist continued my focus on the music would trail in and out consciousness, noticing and acknowledging some favorites, and just plain dismissing others. Then one song came on that smacked me in the face and captured my attention from the outset. I scrambled for the mouse to the computer to return to the window that displayed what was playing, and to my surprise it was a band I have never heard of before. The song was called "Dismantling" by a band called Skineater.
I started the track over to ensure I didn't miss anything and from the beginning to end the song is a fist to the face. From it's frantic guitar intro riff to the band exploding out of the speakers :25 seconds into the tune it's a relentless barrage to the ears. It's Swedish death metal, in all it's glory, the way it was meant to be played. Upon further review the album Dermal Harvest delivers exactly as advertised with the song "Dismantling"; a band of ferocious Swedes playing furious death metal the only way they know how. It reminded me of the sound Bloodbath achieved, a sort of new and improved version of Osculum Obscenum-era Hypocrisy meets Left Hand Path-era Entombed. The guitar work is frantic yet precise (as Swedes tend to be technically proficient), and the drumming is impeccable!
I later found out through a bit of research via the infamous Encyclopedia Metallum that the group has quite the resume'.  Most of the members of the band are no stranger to the Swedish Death Metal scene, and to top it off they have Matte Modin behind the kit. Now everything made sense…if you've never heard Matte Modin's work, I suggest you listen to any Dark Funeral album from 2001-2008 or any Defleshed album released. My first time meeting Matte Modin was on a Dark Funeral/Enslaved tour, and when I watched him from backstage I couldn't believe what I was seeing. The man blasted so fast his hands were a blur! Ever since then I have been a Matte Modin fan! His technical accuracy and insane speed are the perfect backbone to Skineater's aggressive aural onslaught.
Just about every track here is a winner. With most tracks running around the 3 min mark, it's an album thats easy and enjoyable to listen to, and files by before you know it. Some of the highlights for me were Dismantling, Made of Godsick, and Through the Empire. This album is packed with 90's death metal worship, especially that of Swedish persuasion, and I recommend it to anyone that digs Grave, early Entombed, Hypocrisy, Bloodbath, or even Unleashed.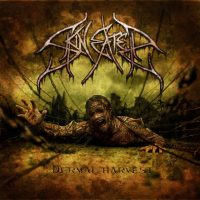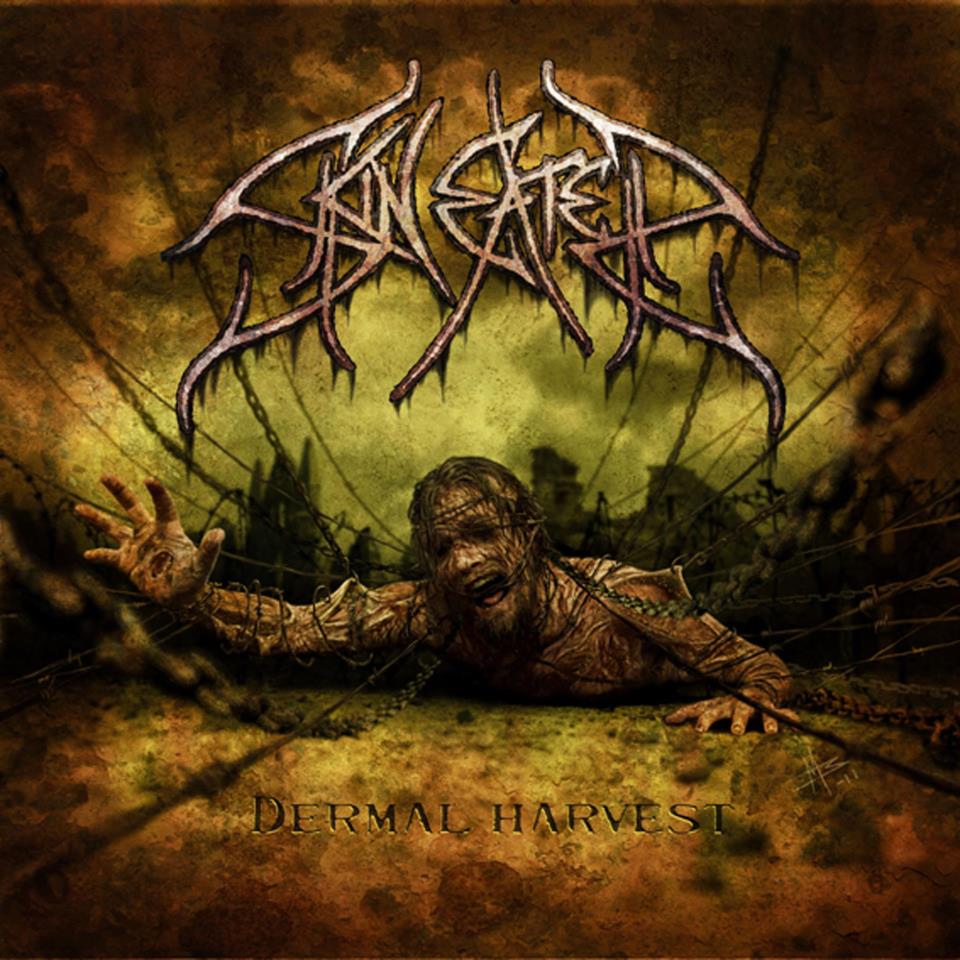 ALBUM INFO
Track List:
1. He Was Murdered
2. Dismantling
3. Your Life Is Mine
4. Made of Godsick
5. Through the Empire
6. Stab 05:15
7. Drifting
8. Thousand Dead Faces
9. Bring Them
10. Solitude Discord
Record Label:
Pulverized
Release Date:
February, 18th, 2013
[/box_dark]