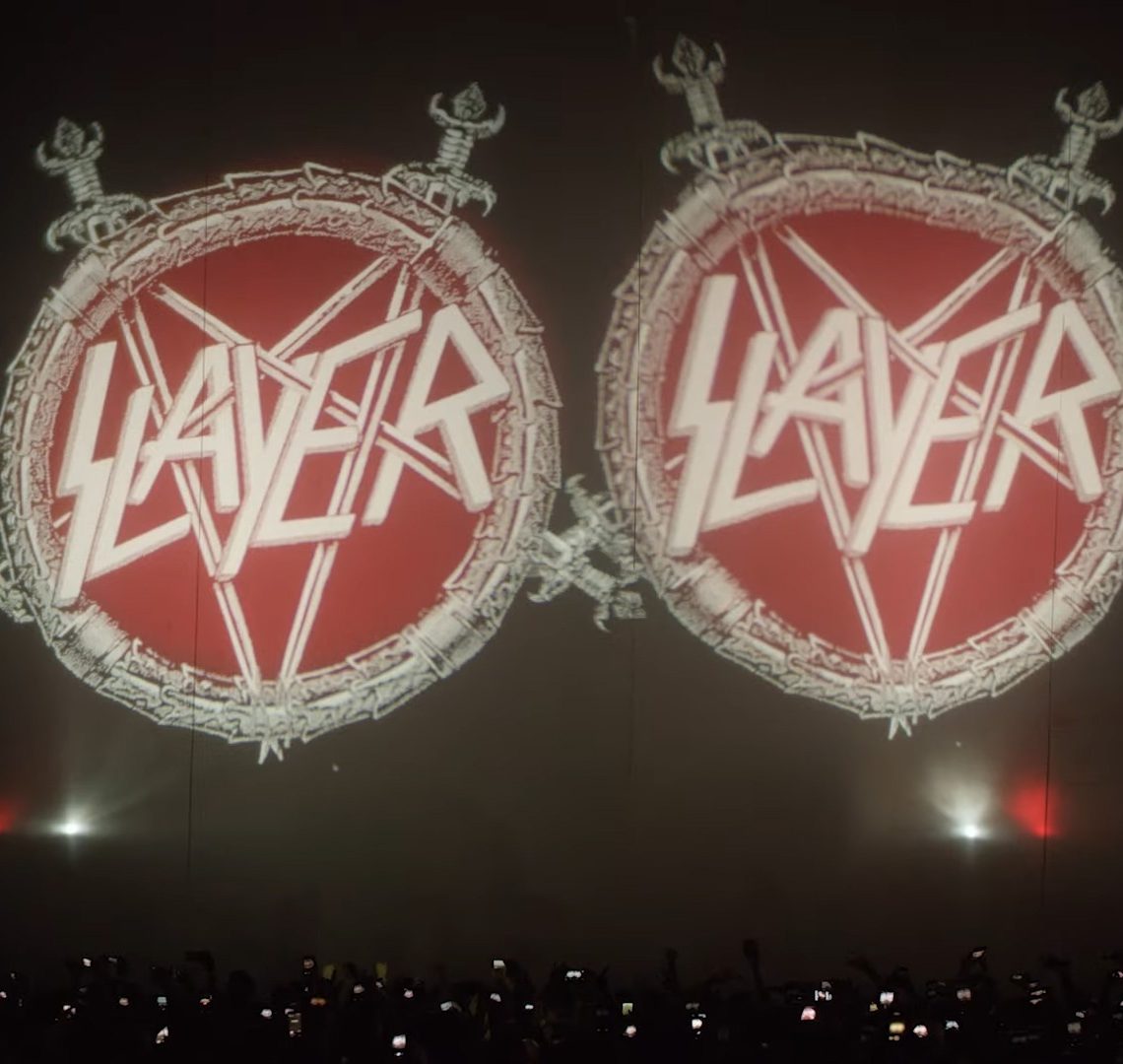 Slayer – The Repentless Killogy
22nd November 2019
0
By
Owen Edmonds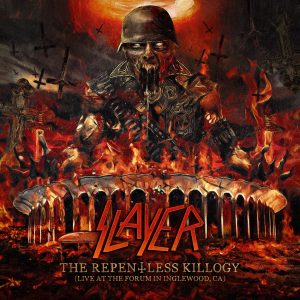 So let's start with what you get when you pick up a copy of Slayer 'The Repentless Killogy'.
First up you get a combination of Slayer's latest music videos with a short narrative film. Secondly, you get a concert.
Think of this as Slayer's version of Metallica's Through the Never (which wasn't very good).
Is this any good? Yes and no (mainly no).
The Review
If, like me, you're a fan of Quentin Tarantino's movies and you like the amount of blood splatter he includes, the pumping veins split open still pumping the life juice all over the place, then you'll get something from the short narrative film. There is a lot of blood and gore. And I do mean a lot!
Also, Machete is in it. Well, Danny Trejo, but pretty much every role he plays he is Machete.
The short film uses three video's released for the 'Repentless' album, "You Against You", "Repentless" and "Pride in Prejudice" as a back drop to show an event that occurred in the life of one individual. There is an attempt to justify what happens and to give it a sense of purpose.
It's very visceral  and at one point I did question whether something that happens needed to be shown in quite such a graphic way. But then, Slayer have never been a band to compromise so I guess in that spirit it is acceptable.
However, my main issue is that the short film has pretty much nothing to do with Slayer as a band. Aside from a short section of "Angel of Death" and a bit at the end, they aren't even in the film (aside from the music video's). It felt disjointed and a little haphazardly thrown together.
This is reflected in the "acting" and yes, those inverted commas are needed. It felt like they were trying to find ways of having more blood and gorier deaths.
The Concert
This is Slayer. So you know what you're going to get from them and roughly what the set list will be, "Dead Skin Mask", "Seasons in the Abyss" etc.
However, one of the major issues with the concert is the sound quality. I had to watch the concert on my laptop with headphones and even after i boosted the sound it still felt quiet.
The trouble is that I don't think anyone can truly capture the sound and experience you get at a Slayer gig. The feeling of your chest moving in time with the pounding drums and bass, the sight of Kerry King playing faster than lightening (sadly he doesn't wear the arm porcupine during the show). The growl of Tom Araya as he scans the audience left to right with his bass guitar ferocity. The fists raised in the air. The Moshing. The Head Banging. The Crowd Surfers. The ones who partied a little too hard a little too early and are passed out at the sides. The sheer weight of the music crushes the skulls of the adoring fans who just want to cut loose to some of the greatest thrash metal ever played.
Trying to capture all of this in a video is like trying to capture lightening in a bottle. It just doesn't work.
I'm delighted to say that I've been there, in the heart of the moment several times. I've been spat on, punched, had one of those shitty plastic pint glasses full of beer (I hope) thrown all over me, I've helped a random dude crowd surf his way to the front, I've been trodden on, I've noticed the girl on her boyfriends shoulders as she raises her hands (and top) to the Thrash gods on stage. I know that feeling. And you'll never get it from a video no matter how well it's shot.
Conclusion
I love Slayer.
"Angel of Death" is a song that I will always go back to time and time again. "South of Heaven" and "Reign in Blood" are in my top 25 songs of all time.
Sadly, this feels like a money grab for a band playing their final few shows and as much as I like the concept, it just doesn't work.
Slayer – 'The Repentless Killogy' is a sad epitaph to a band that co-invented an entire musical genre and who have kept the faith for nearly 40 years.
Score – 4/10  (This hurts.)

CD & Movie Track List
1. Delusions Of Saviour / Repentless (Live)
2. The Antichrist (Live)
3. Disciple (Live)
4. Post Mortem (Live)
5. Hate Worldwide (Live)
6. War Ensemble (Live)
7. When The Stillness Comes (Live)
8. You Against You (Live)
9. Mandatory Suicide (Live)
10. Hallowed Point (Live)
11. Dead Skin Mask (Live)
12. Born Of Fire (Live)
13. Cast The First Stone (Live)
14. Bloodline (Live)
15. Seasons In The Abyss (Live)
16. Hell Awaits (Live)
17. South Of Heaven (Live)
18. Raining Blood (Live)
19. Chemical Warfare (Live)
20. Angel Of Death (Live)

Release Date
8th November 2019
Label
Nuclear Blast
For all things Slayer, click HERE and to purchase the CD, DVD & BluRay, click HERE
How useful was this post?
Click on a thumb to rate it!
Average rating 0 / 5. Vote count: 0
No votes so far! Be the first to rate this post.
Related
About the author
I love music. My favourite 3 bands are Iron Maiden, The Doors and Jethro Tull. However, I love early Metallica, early RHCP, RATM, QOTSA, The Lounge Kittens, Rammstein, Clutch, Slayer, Faith No More, Pearl Jam, Rush, Black Sabbath, Led Zeppelin and so many more.