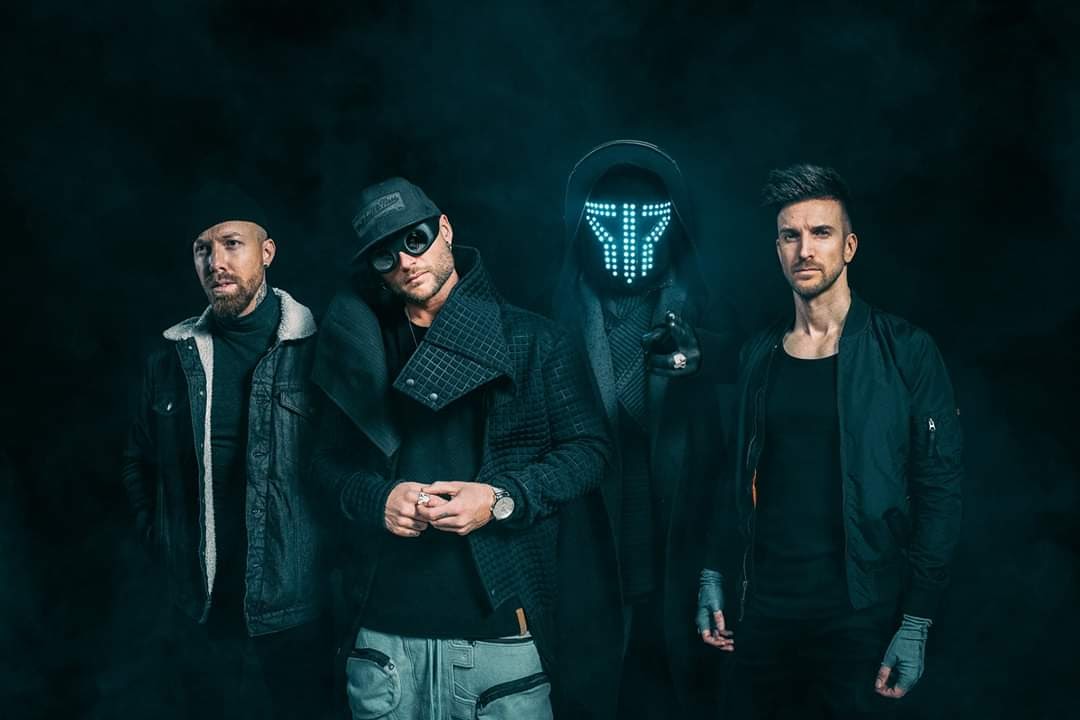 Smash Into Pieces Release New Video Big Bang
8th June 2020
After the successful release of Mad World, All Eyes On You, Godesnt, Everything They S4Y with a combined total of 211,000 streams between them on release date. Smash Into Pieces bring you Bang Bang the last release before their 5th Studio Album Arcadia.
Smash Into Pieces – Big Bang Video Link:
Pre-Save Link:
With a massive track record of 4 released albums, 17 singles, over 100 million streams on Spotify, with more than 50 million views on YouTube, Smash Into Pieces have evolved into one of the fastest rising Scandinavian alternative rock bands to this date.
Smash Into Pieces made a big breakthrough in their home country of Sweden in 2015 with their second album release, "The Apocalypse DJ". The following years lead the band to several world tours supporting bands such as Alter Bridge, Within Temptation, Halestorm, Amaranthe to name
a few.
In 2017, the band released their third album, "Rise & Shine". Their success continued and withinternational touring helped increase the bands worldwide fanbase. With the release of thebands fourth album, "EVOLVER", in October 2018, Smash Into Pieces broke the 500,000 monthly listeners mark on Spotify and are now streaming close to 250,000 streams daily.
Sept 2019 Smash Into Pieces annonuced the first single and title track from the up-coming album ARCADIA and during the months to come the band created a sorts of mini-series consisting of music videos that together created a time-lined, ongoing story inside what has now become a digitally described world, a digital world, the ARCADIA WORLD!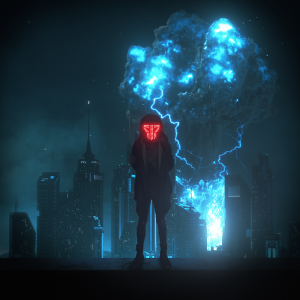 For each single that were released the band gave their audience a new piece of the puzzle showing them a new mini-story playing out inside the ARCADIA WORLD.
Kicking off 2020 with a bang Smash Into Pieces released 4 singles, executed more than 30 live shows and announced that the band would appear as special guests" on Within Temptation and Evanescence WORLDS COLLIDE European Stadium & Arena tour.
With the new singles reaching new heights, (several chart / list placements and accumulating millions of streams and view across platforms) the time has come to release yet another piece of the ARCADIA puzzle, it's time for the "BIG BANG" – Out June 5 th !
Band Members: 
Chris Adam Hedman Sorbye – Lead Vocals
Benjamin Jennebo – Guitar / Bass / Vocals
Per Bergquist – Guitar / Bass / Vocals
The Apocalypse DJ (Sultan Of Swing) – Drums
The Apocalypse DJ: the red personality and bandleader that has devoted his life to art. He lets his actions do the talking for him and nothing will get in his way once his mind is set. Having the skills of a superhero, DJ, and drummer combined, he became the world's first mobile drummer adding his electro beats and all kind of crazy stunts to the show. 
Benjamin "Banjo" Jennebo: The yellow personality, born to entertain! With the greatest passion for music on this planet, he always has a new melody on his mind, creating the strongest pop hits there is. He founded the band back in the day and has worked hard to realize his childhood dream ever since.
Per Bergquist: The blue personality with a fetish for details. Being the "engineer" of the band, he loves to nerd around with new gear or work on new solutions for the live show. Per adds the rock element to the band never says no to a heavy guitar sound. 
Chris Adam Hedman Sörbye: The green personality that glues it all together with his unique voice, making the sound "Smash Into Pieces"! The man in the middle has an extraordinary life story that gives fuel for all kind of lyrics. He may look like a Bane, but he sounds like a golden god!
Socials:
Facebook:
Instagram: https://www.instagram.com/smashintopiecesofficial/ 
Twitter: https://twitter.com/smashintopieces 
Website: https://www.smashintopieces.com/
YouTube: https://www.youtube.com/channel/UC6qBEQBhEhWe-H10bqUZ2_w