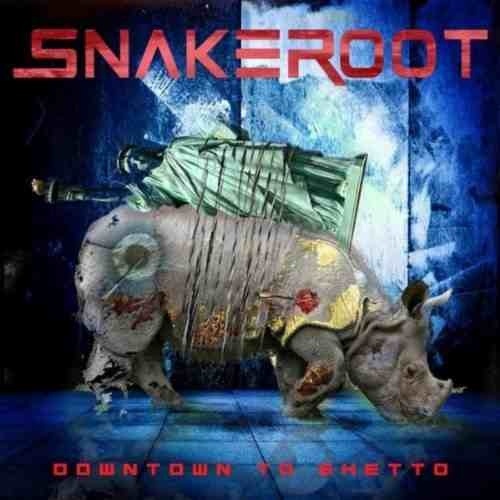 Snakeroot – Downtown To Ghetto
4th December 2013
Turkey – a country that doesn't generally produce Metal bands right? Wrong, wrong and a million times WRONG! Turkey as well as other muslim countries are producing metal bands of the future and
Snakeroot
will be up there as one of the big metal bands to come out of Turkey. What they need is the right Promotion company and record label behind them.
Their rhythm guitarist Serhan Akalin contacted me and sent me a copy of the album to review. The album itself was released digitally in January 2013, it comprises of 10 tracks and took 2 years to record.
A little information on the band first of all….Snakeroot play an AOR style of metal (think Def Leppard, Skid Row, Guns N Roses). The album opens up with Generation Lost with a really upbeat riff which caught my attention immediately. Now, I don't know if it was an intentional decision by Snakeroot but the chorus sounds like the chorus to Rio by Duran Duran (OK, I know they aren't metal but surely I can be forgiven for the comparison). The lyrics to the chorus are:
"We don't need no saviour, we just need our food thats all.
Mona Lisa smiles so lame, I bet she knew the score.
The kings of desperation, and their wives' gonna be your host.
Accepted application, Welcome Generation Lost."

Every time I have heard it though I can't help but think of:
"Her name is Rio and she dances on the sand
Just like that river twisting through a dusty land
And when she shines she really shows you all she can
Oh Rio, Rio dance across the Rio Grande"

Don't let that put you off though, the song is really good, however, if you hear it now you will be singing the lyrics to Rio 🙂
Up next is 'Cut So Deep', again, a nice catchy riff and is a real feel good song, really upbeat. In fact, the first 6 songs on the album are remarkable and should all be checked out, especially if you are a fan of AOR style of music – you wont be disappointed with these. 'Roses Whisper Your Name' is a musical work of art – the Spotify playlist for this album is included at the bottom of this review – check it out!
But its the songs after this that things appear to go downhill, well, maybe not downhill, that is a bit too strong, but apart from the final song 'Never Give Up' (which is definitely one of the strong songs on the album) the vocals on 'Runaway City', 'Thief in the Night' and 'Sleepless Nights' sound as though its a different person who is providing them. The music is still as strong and catchy as ever but like I say, the vocals seem to let these 3 tracks down – they sound like the singer (Bulent Calli) is struggling to hit the notes. This is in no way any disrespect to him as he is a talented singer, hell, the rest of the album is testament to this!
Overall, the album is really good – I think if the band re-recorded vocals on tracks 7, 8 and 9 so they were up to the same high standard as the other tracks then they are definitely on for a winning album. I personally cannot understand why Snakeroot have not been snapped up by a record label yet – they have a lot to give to the metal community and I can confidently say you will see a lot more of this band in the future!
Score: 7 out of 10
[box_dark]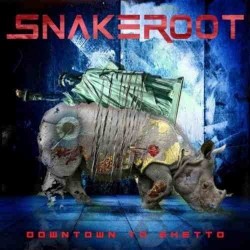 ALBUM INFO
:
Track List:
1. Generation Lost
2. Cut So Deep
3. Another Day Without End
4. Torn Apart
5. Crime
6. Roses Whisper Your Name
7. Runaway City
8. Sleepless Nights
9. Thief in the Night
10. Never Give Up
Release Date: January 2013
Record Label: Self Released
Band Website: www.snakeroottheband.com
Standout Tracks: 'Generation Lost', 'Cut So Deep', 'Roses Whisper Your Name'
[/box_dark]