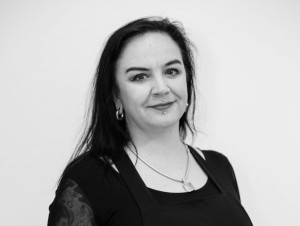 Sony Music UK has named Julie Weir as head of Music For Nations, as it confirms that it is reviving the iconic rock and metal label.
As founder of UK-based independent label Visible Noise, Weir signed and developed Bring Me The Horizon – who have since achieved international success with RCA, with sales now in excess of 1.4m REAs (Revenue Equivalent Albums).
She has also previously partnered with Sony Music UK on breaking new rock artists, including, most recently, RCA act Nothing But Thieves.
Other artists she has worked with during her career include Cradle of Filth and Bullet for My Valentine.
The popular exec, who has long specialised in rock and metal, has more than two decades of experience in the music industry.
At Music For Nations, Weir will oversee the signing of new and upcoming artists alongside Joel De'ath, MFN's label manager, who has been co-ordinating a re-issue campaign with the label's catalogue over the last 12 months.
"I am very excited to be moving into a new chapter with such an iconic label that has launched many a rock career."Julie Weir, Music For Nations
Music For Nations was originally created in 1983 and went on to release material from artists including Slayer, Megadeth, Poison and Metallica.
After being dormant for more than a decade, the label is now being revived as a permanent frontline label within Sony Music UK, run by CEO Jason Iley.
MFN says it will 'aim to sign the most exciting new talent in the rock and metal genres as well as further developing its previously established catalogue'.
Nicola Tuer, COO, Sony Music UK said: "Julie's extensive knowledge in the field of rock and metal is second to none. Ally her skills with the legendary reputation of the Music For Nations label as well as the enduring popularity of these genres, and the revival of MFN is a truly exciting prospect. There is no one more capable than Julie to lead the way on its re-launch".
Julie Weir said: "Having spent my first 21 industry years in the independent world, I am very excited to be moving into a new chapter with such an iconic label that has launched many a rock career. This is an outstanding opportunity to work with an exceptional team of people who not only understand the business, but are also open to expanding in different directions, whilst still prioritising the development of the artist. I can't wait to get started"