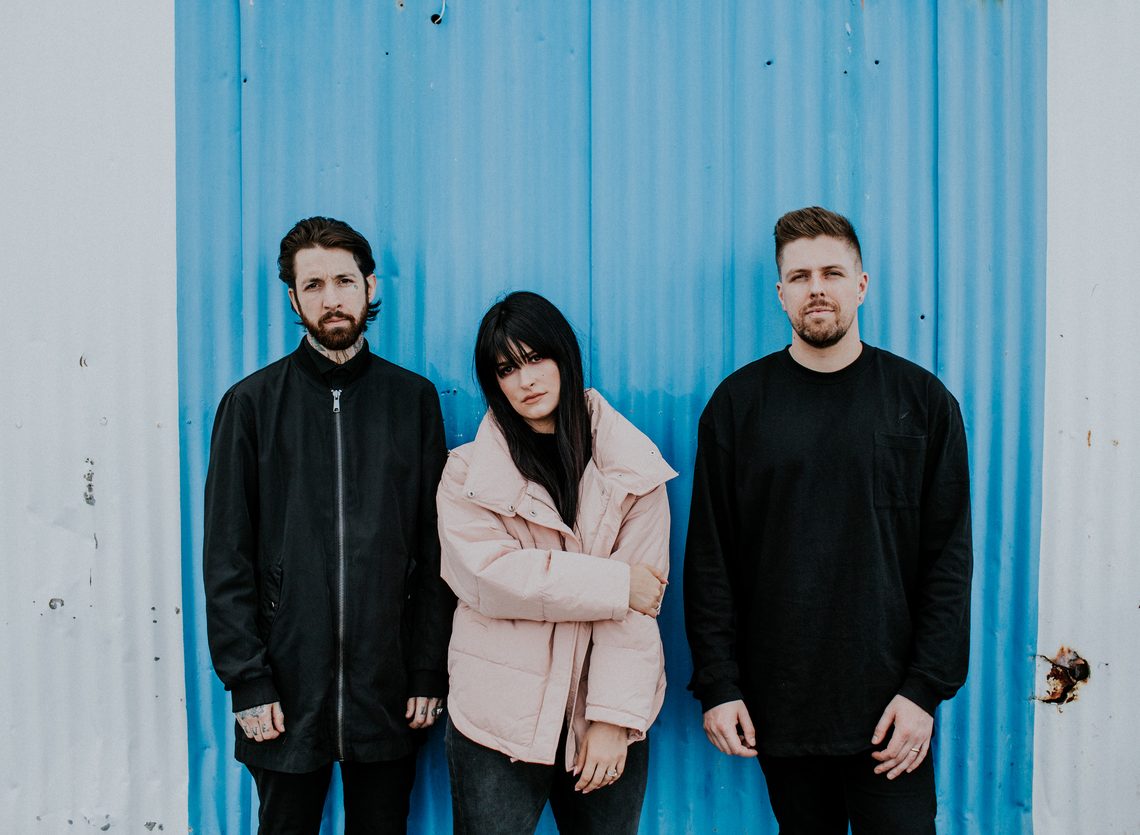 Spiritbox Release New Song "Bleach Bath" To Complete The Singles Collection EP
17th June 2019
0
By
John Deaux
Spiritbox (ex-Iwrestledabearonce) has released a new music video and single titled, "Bleach Bath", which is the final song to complete the Singles Collection EP. The song is about the struggle of severing ties with a sociopath.
"We have all had a toxic person enter our lives who brings out our weakness, our paranoia, and our low self-esteem," explains vocalist, Courtney LaPlante. "These people extract the worst in us, and we have to confront these facets of ourselves whether we want to or not."
The collection started with the single "Perennial" which was released last September, followed by "Electric Cross", "Trust Fall" and most recently "Belcarra".
"'Bleach Bath' is the final chapter from our collection of singles we started releasing towards the end of 2018. We saved this one for last for a reason: we believe it represents the balancing act we strive to perform between beautiful and hideous. Instrumentally there is an uncomfortable tension that builds throughout the song that we have enhanced with strange EVP noises building in the background."
Watch the music video for "Bleach Bath" below and stream the Singles Collection EP in here.
Track Listing
01. Perennial
02. Electric Cross
03. Trust Fall
04. Belcarra
05. Bleach Bath
About Spiritbox:
Having toured the world as members of the eccentric metal band iwrestledabearonce, vocalist Courtney LaPlante and guitarist Michael Stringer wanted to take their intensely personal and technical musical focus in a new creative and personal direction. Spiritbox was the result.
In 2017, the husband and wife duo sent their unreleased debut Self-Titled EP to Bill Crook of the Vancouver pop-punk band Living with Lions hoping only for constructive criticism. Instead, they found themselves with a new bandmate and best friend. Together, this Canadian trio has set out to bring a new and refreshing perspective to metal.
###
How useful was this post?
Click on a thumb to rate it!
Average rating 5 / 5. Vote count: 1
No votes so far! Be the first to rate this post.
Related
About the author
Some say Yank My Doodle, It's A Dandy! is a biographical movie based on John. Some have even said that his favorite artist is Chesney Hawke! All we really know is he sleeps inside out and his hair tastes like candy floss.