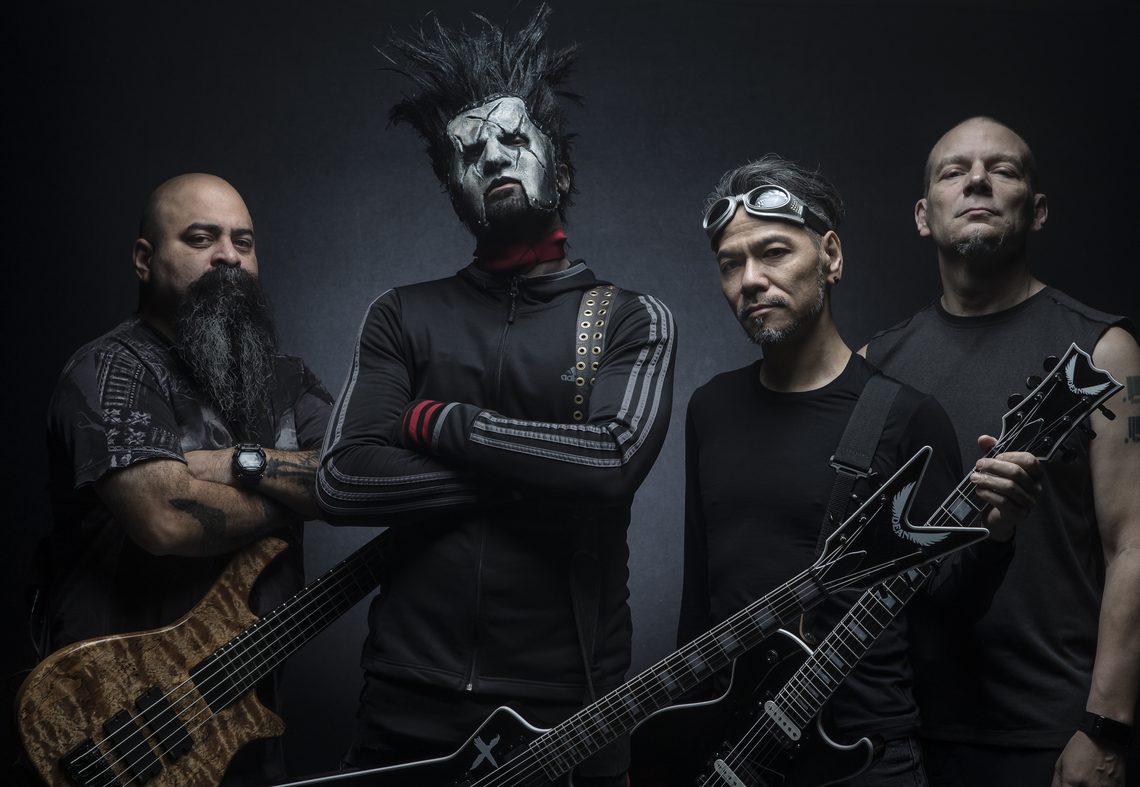 Static-X – "Project Regeneration Vol.1"
13th July 2020
0
By
Gavin Griffiths
Back in 2014, as you probably know, the world of metal lost one of its most iconic and distinctive characters, as STATIC-X front-man Wayne Static (Real name Wayne Richard Wells) passed away at the tragically young age of 48. The industrial / nu-metal heavyweights had a solid run of albums credit to them; from their head-turning debut "Wisconsin Death Trip" all the way through to 2009's "Cult Of Static", but after a brief creative hiatus, Wayne's death seemingly put things on the shelf permanently.
Don't get me wrong, break-up's and reunions are one thing, but if a key figure straight up dies, more often than not the band usually struggles to continue or simply can't at all. TYPE-O-NEGATIVE lost Pete Steele for example, and the man was such a unique talent and presence, that that was it; the emphasis was now on the negative…but luckily for us, this wasn't the case for Static-X.
 In 2019 the band got back together to celebrate the 20th anniversary of that debut album, and to honour the life and legacy of Wayne. How could they do this WITHOUT Wayne however? Well with a new masked vocalist named Xero of course! Strongly rumoured to be Edsel from DOPE sporting an almost Jim Root inspired stage mask, they sold out a ton of dates worldwide, proving feelings for Static were far from cold…which leads us to the here and now. With momentum behind them, and new lyrical and production input from Xero, the band have pieced together some of Wayne's last ever vocal and musical compositions, to release the mostly posthumous record "Project Regeneration Vol.1". Let's get to the gone and check it out…
The album kicks off with "Regeneration" and as a minute-long intro, it essentially just sets the tone for the direction this album is going creatively and conceptually. Opening line 'The unexpected thing tragedy gives us, is the opportunity to rebuild', is very clearly a nod of respect to Wayne's death but an acknowledgement that , this is just as much a new beginning as it is and was the end of an era. For the most part it consists of pulsing techno and trance elements which is concerning, but luckily "Hollow" kicks in to quell any doubts. It doesn't take long for the distinct electronic tinged crunching guitar riffs to take command and it's bittersweet to hear some original Wayne Static vocals six years on…this is vintage Static-X and it's been missed.
Next up we have our first real highlight courtesy of "Worth Dyin For" and while it does suffer from a case of repetition, the simplicity of the track, namely the chorus hook works in its favour as a short burst of nostalgic nu-metal.  Similar can be said of lead single "All These Years" which blends a blistering vocal chorus with almost chilling atmospheric instrumentation throughout. It's also got an obviously poignant feel, as you remember all these years without Wayne and Static-X; a well-chosen single even if it's not necessarily anthemic , or, particularly hard-hitting.
Elsewhere we have "Terminator Oscillator" which on face value looks like an excerpt from "Word Disassociation" by LEMON DEMON and Neil Cicierega (There's some classic Youtubing for you) but luckily it's nowhere near as flouncy. More electronica, more chugging riff-work and some old-school industrialised bullet-point vocal delivery…this is textbook Static-X. While we can appreciate all of this however, we have to ask where Xero comes into it all? Sure he's done a lot of work here in production behind the scenes, but the majority of this album does utilise Wayne's recordings.
Well he does have his own lead vocals on a couple of tracks, such as "Accelerate" and "My Destruction". The former is a predominantly slow, methodical piece of industrial tinged metal at its most basic with more repetition, while the latter is a more up-tempo, enjoyable barrage with subtle death-metal vocal styles layered into the bands classic sound, but the tone is far more fitting here, resulting in an altogether more promising addition to the album.
Ultimately, while we can all appreciate getting to hear new Static-X material six years after Wayne's passing, especially given the fact that they are among his final ever recordings (Or at the very least some remastered unheard demo's) the nostalgia will only go so far. While there are several enjoyable tracks over the course of this album, nothing here matches the quality of "The Enemy", "I'm With Stupid" or "Cold" for example. Xero has shown great promise, especially having proven himself on stage with the recent world tour, they remain incredibly tight and he does the back catalogue justice…we just need to see where the band can go from here as we await volume two…regeneration takes time after all…
Score: 6/10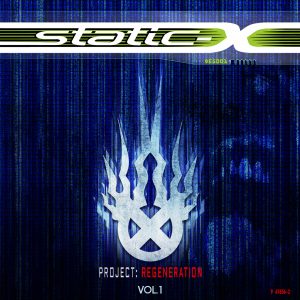 Track List:
"Regeneration"
"Hollow"
"Worth Dyin For"
"Terminator Oscillator"
"All These Years"
"Accelerate"
"Bring You Down"
"My Destruction"
"Something Of My Own"
"Otsego Placebo"
"Follow"
"Dead Souls"

Record Label:
Otsego Entertainment Group

Release Date:
July 10th

To purchase the album, click HERE

https://www.facebook.com/staticx/
How useful was this post?
Click on a thumb to rate it!
Average rating 3 / 5. Vote count: 1
No votes so far! Be the first to rate this post.
Related
About the author
Gavin Griffiths AKA GavTheGothicChav 31 Based In South Wales Favourite Bands: HIM, The 69 Eyes, Paradise Lost, CKY, Rise Against, Alkaline Trio, Type-O-Negative, Turbonegro, Depeche Mode... Enjoys: Pizza, Jack Daniel's, Comedy Roasts, WWE, Horror Movies, Sloths, Panda's, Eurovision Dislikes: The Concept Of Being "Offended", Hype, Instrumental Tracks, Interludes, Overly Long Tracks