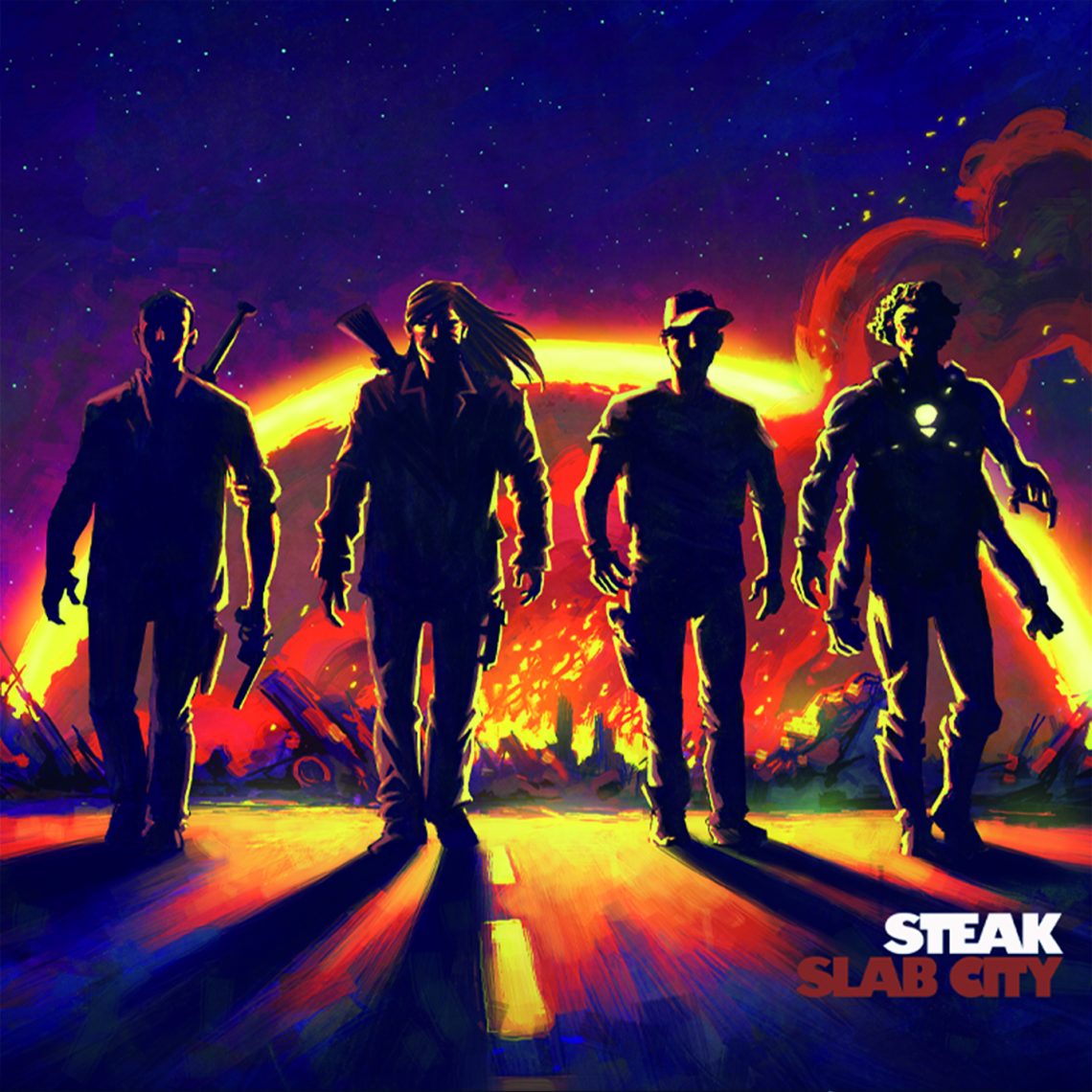 STEAK – Slab City
15th October 2014
0
By
John Deaux
This is the first full length recording from the ingeniously named  STEAK.
By the sounds of the music they make they were brought up on a diet of strippers & beer.
The music appears to be seasoned with just a smidgen of Black Sabbath & Monster Magnet. Given a dry rub of Kyuss & Clutch & then, given a very slow smoke over some Karma To Burn, Down with just a hint of Cathedral.
There is some real nice Southern cooked flavors on this record & if I didn't know any better I'd swear they were from Texas & not from the UK.
I've listened to this album a few times as I write this & I'm finding my favorite track keeps changing. Which, for me, is the sign of a good record.
Every cut on this great slab of vinyl (oh yes it has been released on good old-fashioned plastic. Standard Black, Limited Blue & a very lovely Limited Orange) just conjures up new images. This is an album that must be enjoyed lying on a bed, with the lyric sheet in front of you, headphones on & cranked to 11.
In my honest opinion the video they have done for Rising  is not only a beautifully shot 8:16 stonker of a song but it really doesn't do the album justice.
Don't get me wrong it's a great introduction to STEAK but you really need to hear it in the context it was designed for, amongst the other down home honest to goodness rock of this gem.
I'd love to see this band play with a band called CHIPS (just for my own amusement at seeing a concert poster with STEAK & CHIPS)
I digress. This really did set my ears alight which is something I've wanted to happen for sometime (last time it happened it was by a little band from Brighton called FURYON who unleashed hell on my ear lobes with the UNDERDOG e.p)
So if you're a fan of stoner/doom rock then this album is for you.. If you're a fan of any of the bands listed above I urge you to purchase a copy & support this band.
Honestly, I would've scored this higher but it was just a little too short & had me craving MORE
I'm going to score this album a solid 8.5/10.
BUT it does make it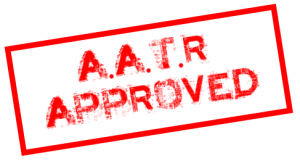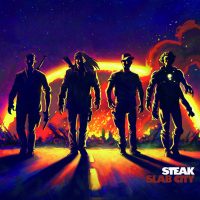 ALBUM INFO
Track List:
1.  Coma
2.  Liquid Gold
3.  Slab City
4.  Pisser
5.  Quaaludes and Interludes
6.  Roadhead
7.  Machine
8.  Hanoid
9.  Rising
10. Old Timer D.W (Bonus Track)
Released:
5th Sept 2014
Label:
Napalm Records
How useful was this post?
Click on a thumb to rate it!
Average rating 0 / 5. Vote count: 0
No votes so far! Be the first to rate this post.
Related
About the author
Some say Yank My Doodle, It's A Dandy! is a biographical movie based on John. Some have even said that his favorite artist is Chesney Hawke! All we really know is he sleeps inside out and his hair tastes like candy floss.