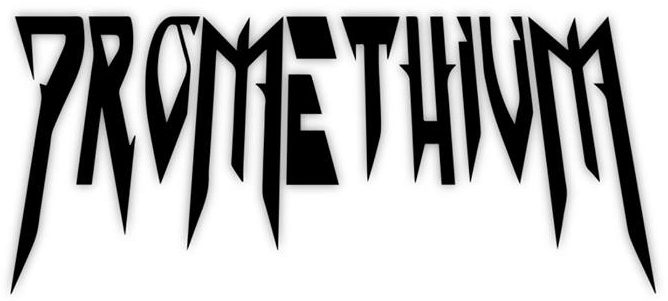 Steve Graham of Promethium Interview
28th May 2019
We see Promethium are in the process of recording an acoustic CD, How's that going?
 Really well thank you. The recording side of things is all complete. Final mixing and mastering is all done all we need to do now is finish the album artwork and it's off to be pressed.
The whole idea for the album came about purely from the warm reception we received from our performance on the Wizz Wizzard Acoustic stage in 2017 at SOS and we are ready and excited to return to a place that feels like home with an album for the people who requested we record one for them. 
Are you recording in a studio or doing it yourselves?
 We recorded it at the Lancaster Musicians Co Op in Lancaster with our long standing producer Mick Armistead who has produced all of our previous albums to date. 
But, me and Dan have had alot of input in how it has been produced and mixed. We both made the conscious decision very early on in the recording process to strive as much as we could for a live feel to the album and keep it as natural and true as possible to the acoustic performance we did at SOS in 2017. We really wanted to capture the essence of what made that performance so special for us. As stripped back and as raw as we could make it to hopefully allow the emotion in the songs to come through as much as possible.
It's pretty much just my vocal and Dan's guitar. It was really hard and frustrating at times when we were tempted to add extra elements to songs to reign ourselves in and show restraint to keep ourselves anchored in the vision we had for the cd from the beginning and I feel we accomplished that and I think the people who have been loyal and supported us for so long will be really happy with what we have created. Considering it's just me and Dan on the CD I still think the songs sound dynamic and we cover a spectrum of sounds that stops it ever feeling repetitive or stale.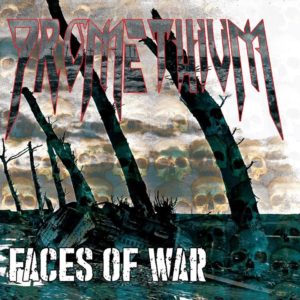 It's been a year since we saw the release of your last album 'Faces of War', looking back if you could change anything about the album what would it be?
 For me personally I'm proud of the album as it is. It marked where we were as a band at that point in time and it was a fair representation of the line up the band had at that point. I re-joined the band after the music was completed so to an extent I was limited to writing lyrics and melodies to what was there. If we were to re-record the cd, I would do a lot more pre-production before recording and would have been able to have an input on the arrangement of the structures of the songs musically.
There are times I listen to the album I feel it could have benefited from having more room to breathe at certain moments as overall it's quite a full on and in your face album. But then again with a concept album about war that might not necessarily always be a bad thing.
After singing the songs for 2 years I have grown vocally from where I was to where I am at now and if we were to re-record those songs they may be sung differently but I'm hoping that growth in my voice will be clear to see on the upcoming acoustic cd so for that reason I don't think we would change Faces Of War. It was an album that made a very clear statement. We are a heavy metal band first and foremost and we like to play heavy metal.
You have just played Metal Matrix in Leeds, how did that go?
Yeah a good gig! We had some issues with tech gremlins on stage before we started but those were dealt with swiftly and we put on a fun show for a great, appreciative audience. And it's always cool to see and hear bands we haven't played with or seen before. I thought Failure Is An Option were a very good band! 
We see you're currently lined up to play Wildfire Festival next month. With previous years being cancelled aren't you a little worried about this possibly happening again?
When organizers have difficulty putting on events and festivals get cancelled which is sadly becoming more of a regular occurrence due to various factors it naturally adds that element of uncertainty. It's hard for the organisers, bands and most of all the fans that part with their hard earned cash to accept when things don't go according to plan and it can have a knock on effect to other events as it can effect customer confidence. But if at the heart of an organisation is a genuine desire to provide a platform to help up and coming bands reach a wider audience then that is something we as a band support . And the majority of music fans support. SOS festival, Breaking Bands, Amplified, Call Of The Wild, Bloodstock.
All fantastic festivals in their own right working hard to support the music scene and featuring bands doing great things and putting on line ups that are must see that make people want to spend their money to buy a ticket. As a band all we can worry about is what we are in control of and all we can do is do our best to publicize and promote the shows we are booked to play as much as possible to get the best attendance possible. 
Have you thought about drawing up a contract to cover yourselves in these circumstances for loss of earnings etc?
Dan deals with all that side of things with bookings and we have been burned in the past so where possible we always seek to sign performance agreements for all major festivals we have participated in to date and to my knowledge the ones we have done have always been transparent and fair to us and we try to be the same in return.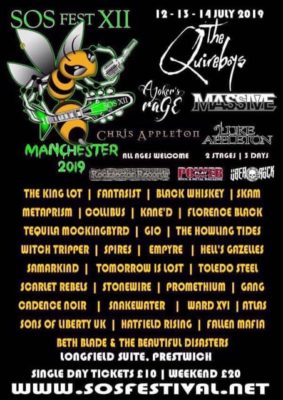 We can't wait to see you guys at SOS Festival here in Manchester, what can we expect from your set?
We have a special guest joining us on a song from the album which will be cool. She has an incredible voice and we will be announcing that closer to the time. We may also very well have an acoustic album and t shirts to sell as an official release but that's yet to be announced. But wouldn't it be nice to release something at SOS that was conceived and came into being because of SOS? 😊 Just feels right to us. 
What is it about SOS Festival that keeps bringing you back as a band?
 For me it feels like home .It has to be the number 1 family friendly festival in the country. I brought my kids last year and will be bringing them again this year so they can see us perform. But, when we are there we are always given a massive welcome and always made to feel special. Think this is our 3rd or 4th year of going along and each year we have been we have met more people and made more friends and to see all those people in the same place year on year is really an amazing feeling. Even if it's a year we don't play I would always want to go along as a punter to show our support just because it's such a fantastic festival. SOS festival has given us so much and opened a lot of doors for us as a band and we will always be grateful for that. 
If you were given a column in a music magazine titled 'Cooking with Rockstars' what would your signature dish be?
Probably gourmet burger and chips. Ha ha . As a band we love food and love eating before gigs and have even been known to accept gigs purely based on the quality of the eating establishments in the local vicinity and 9 times out of 10 we all always order some kind of burger and chips. Dan eats his with a knife and fork which I think is just bizarre! 
What else have you guys got lined up for the rest of the year?
The rest of this year after SOS is going to be spent booking more acoustic shows to publicise and promote the new acoustic album. The odd full band gig to get the current line up up to speed live and keep us tight for HRH Metal beginning of next year and writing for a new full album hopefully next year with a new line-up. We are very excited to get writing because this current line-up is the strongest we have had to date. 
Anything you would like to add, or say to your fans?
After the new acoustic CD comes out get ready for a new era of Promethium because our next full album with this line up is going to blow anything we have done before it out of the water completely!
For all things Promethium, Click HERE and to purchase Faces Of War, click HERE