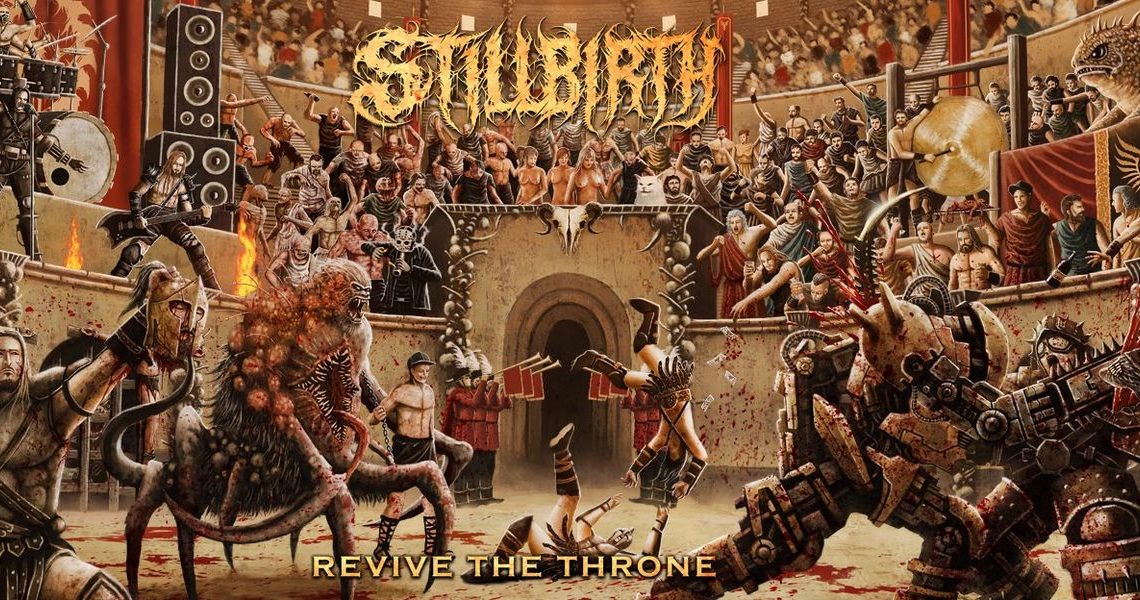 Stillbirth – Revive The Throne
15th September 2020
0
By
Mark Booth
German death metallers STILLBIRTH released their latest opus 'Revive The Throne' upon the masses. This album has come forth unapologetically to spew forth STILLBIRTH slice and dice approach of genres. Blending together brutal death metal, grindcore and deathcore…mixing hulking breakdowns, ferocious sphincter loosening riffs and filthy laden grooves. The blastbeats will rattle your cranium and the death gurgles, that verge on the side of inhuman pig squeals that add the final gut punches.
On this release STILLBIRTH have incorporated a second bassist to add more heaviness and bowel inducing filthy to the mix. However I'll be honest and admit it just sounded like they downtuned the bass and is reminiscent of sludge metal. Fans of slam and/or brutal death metal will find the sonic tsunami on offer on 'Revive The Throne' a fantastic full throttle assault to the senses. If however you're not a fan of the genre, then I don't think 'Revive The Throne' will do much to convince you differently. Yet I will recommend that you check it out, even if it's just to sample the heaviness and brutality on offer.
SCORE – 6.5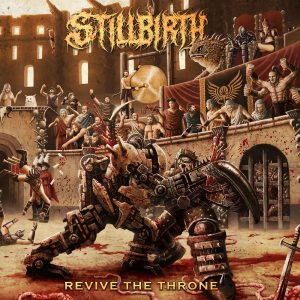 Track Listing
1. Degraded To Mutilation
2. Revive The Throne
3. Degeneration
4. Mans Tormentor
5. Panem Et Circenses
6. Breed Of Bestiality
7. Eating Flesh Of The Objector
8. Revolt Of The Weak
9. Echoes Of The Trumpets
10. Unleash The Mutation
11. Dethrone The King
Release Date: 7th August 2020
Label: Unique Leader Records
For all things Stillbirth, click HERE and to purchase the album, click HERE
How useful was this post?
Click on a thumb to rate it!
Average rating 0 / 5. Vote count: 0
No votes so far! Be the first to rate this post.
Related
About the author
Devotees and followers of the Cult of Cletus, I am your true God and my word is law! I come forth to spew daemon loving music at your ears and to corrupt your little mind. My words maybe harsh but I want only the best for my minions! So when I discover a new deadly spawn of music take heed and purchase...