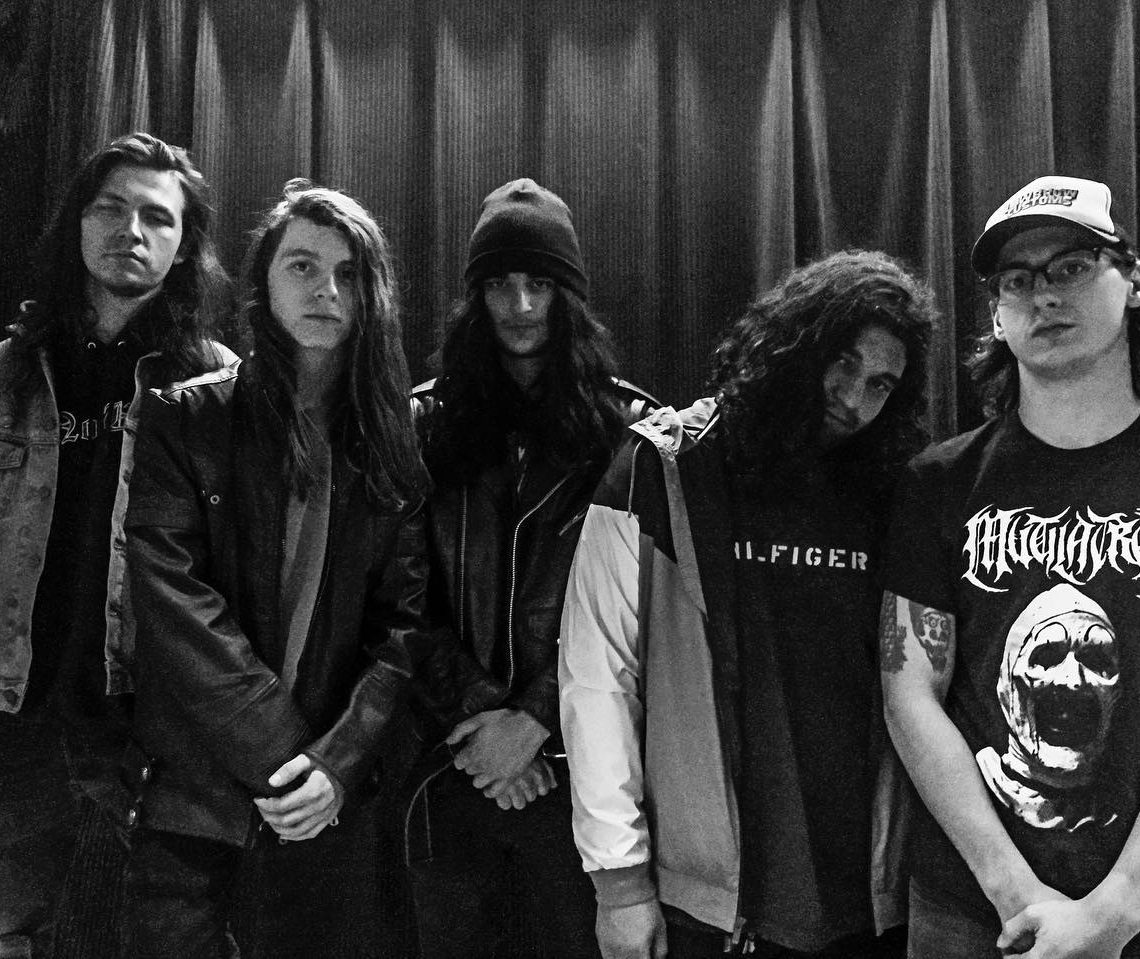 Subtype Zero – Ceremonious Extinction
27th March 2020
Ohio Death/Thrashers Subtype Zero are back with a new EP that is released via Seeing Red Records. Musically, this quintet have gone for a more aggressive direction than that of their debut album The Astral Awakening and personally speaking I have to admit I am a bit disappointed that it is only an EP that's being released. I liked The Astral Awakening and would have liked another album, however, that is only my opinion and this opinion does not have any impact on the outcome of this review. 
Esoteric Illusion opens up with the throttle firmly pressed to the floor and is 2 minutes and 18 seconds of pure adrenaline – great start to this EP. Ethereal Spirit has a good chunky and catchy riff all the way throughout the song, just like with the previous track, the foot is still firmly on the throttle. This track seems to have more of a definition to it than the previous track, there is more structure and more sections to it whereas Esoteric Illusion was just all out rip your head off from start to finish.
Immortalized is next and this one is my personal favourite track on the EP. I love the aggressive opening minute which then leads into a melodic part with twin guitars which then moves right back to classic thrash 101 of speed and aggression. This track is stuff that goosebumps are made of and is also the longest song on the EP coming in at 4 minutes 33 seconds which is double the length of the other 3 songs. The final track Six Paths of Pain continues with precision speed, heaviness and really good chunky riffs.
I have one gripe with this EP….the vocals. It sounds like singer Hector Rivera was locked in a bathroom with his microphone and told to deliver the vocals from there because I found there is too much echo on his voice. Tone that echo down a little and the vocals would be a lot better because the delivery of the vocals was great, it's just the echo that's the issue.
I read in the press release that these could be the new Sepultura, I'm not 100% convinced on that because it all depends on what this statement means – if it is pointed in the direction that they are doing thrash metal their own way then most definitely I agree with that. The closest comparison I can give is like Toxic Holocaust mixed with a bit Municicpal Waste. If it means they are going to shift as many units as Schizophrenia, Beneath The Remains, Arise or Chaos AD then I would have to say they definitely have the potential but we are not quite there yet. Subtype Zero are one band I will be keeping an eye on, I am a fan of these and I am excited as to what they could potentially achieve.
Score: 7 out of 10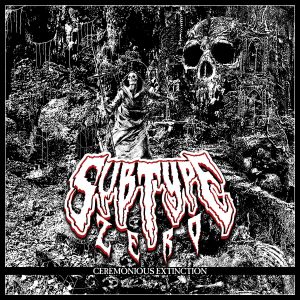 Tracklist:
1. Esoteric Illusion
2. Ethereal Spirit
3. Immortalized
4. Six Paths of Pain
Release Date:
27th March 2020
Record Label:
Seeing Red Records
Purchase Ceremonious Extinction, on Bandcamp 
https://www.facebook.com/subtypezeroband/