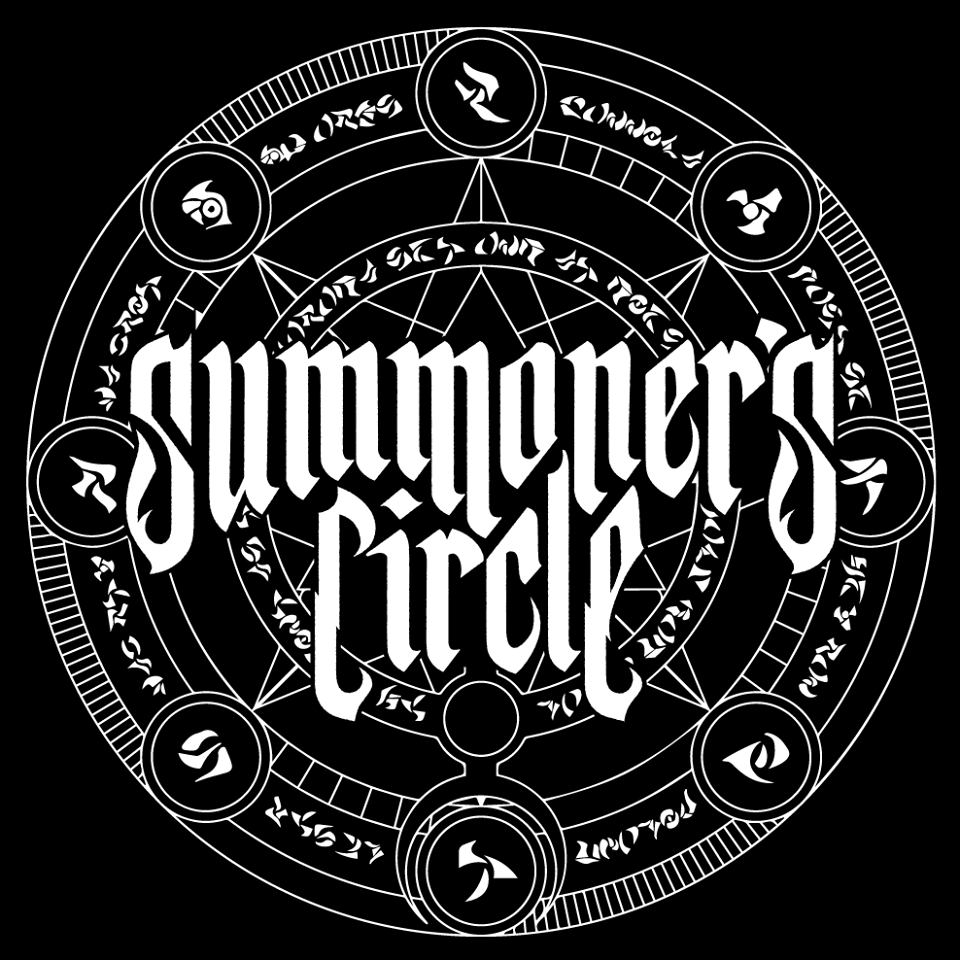 Summoner's Circle – Become None review
30th April 2018
0
By
Marc Tyler
Summoner's Circle is a six-piece theatrical metal band that blends elements of doom, death, black and progressive metal into what they refer to as simply Epic Metal.
The Summoner's released their first EP, entitled First Summoning, in late 2015. This was followed in 2016 by the single, Become None, and its B-side, Minotaur, both of which will be included on the upcoming full-length release entitled Tome, which will be released in early 2018.
I first came across Summoner's Circle on Facebook, (they posted a video on a friends timeline).
When I pressed the link, waiting for the video to load, I had no idea what to expect, or how much I would fall in love at first sight, very much like I was under a spell.
At first, there is the rustle of leaves blown by wind, the wind growing stronger throughout the 20 second near silence, the following haunted organ plays, very much like an old black and white horror movie, the timings of the actress (Morgan Brooke McCarty) to the music, is spot on.
As she enters the witches library, the tension builds, the music lower, darker, as she picks up the first book, the mischievous notes, tell you something is coming.
She spies an object, the music hurries, she rushes in and cuts herself, if the word blood has a musical note, Summoner's Circle has discovered it perfectly.
If the intro was a second longer, anticipation would become boredom, frustration, but a moment before that happens, exactly at the right time, the symbols crash in, giving you a little something, teasing you, within seconds a phantom voice is muttering incoherently, the symbols dancing, teasing, at this point, the whole intro reminds me of the preparation of a spell.
Two minutes in and a subtle change to the music, again, teasing you, keeping you routed to the spot, knowing it's about to start, but, not sure what, or even when.
Seemingly quickly now, after the two-minute intro, the music builds over a period of thirty seconds, the drums, the guitar, the symbols quickening your appetite, or like a light shone on the path ahead,   you can feel the story moving you, the hands starting to tap in time, almost immediately, I found my head starting to nod, warming up to the imminent head banging you can feel rushing towards you like a train.
This die downs, the twists, turns, peaks in this track keep you entertained the whole way through. I listened to this song three times straight off the bat, one after the other and at no point could I stop it to start writing this, I had to write it as I listened and keep rewinding to the point I was initially writing about.
This track should have a warning, 'Only press play if you want to be entertained for 10 minutes (and 37 seconds)' because once you start playing it, each time you go to leave, there is something, some beat, some shred, some riff, some note to make you linger and before you know it, any thought of stopping the song has gone.
There is something in this track for everyone, play air drums? Have it. Loads of it.
Enjoy shredding on your air guitar? Play along till your fingers are numb.
Want to flick your imaginary hair all over the car dashboard? Go for it, cover the steering wheel.
But I lay down the gauntlet, you will not be able to sit motionless throughout this track, the beads of sweat will form, trickle down your face, your feet will betray you, suddenly you will notice your head lightly moving side to side or up and down, before you know it, you will be rocking out like a bored kid in the naughty corner.
Score 10/10 for visuals 
For all things Summoner's Circle, click HERE and keep an eye out for the album
Blind – Vocals and Incantations /
Gog – Lead Guitar /
Absalon – Rhythm Guitar /
Y'takt – Bass Guitar /
Sol – Keys, Organ and Scary Sounds /
BG Scios – Drums


How useful was this post?
Click on a thumb to rate it!
Average rating 0 / 5. Vote count: 0
No votes so far! Be the first to rate this post.
Related