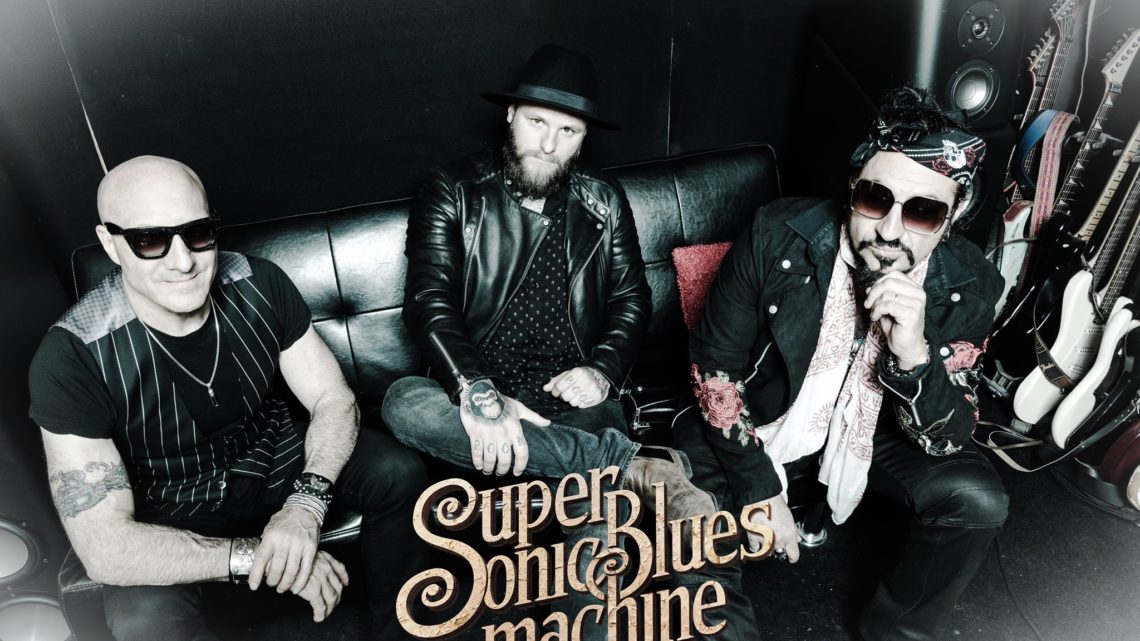 Supersonic Blues Machine reveal 'Watchagonnado (live)'
7th June 2019
Supersonic Blues Machine have revealed the live version of 'Watchagonnado' taken from their upcoming live-album, 'Road Chronicles: Live!' on 12th July 2019 via Provogue/Mascot Label Group
Talking about the song, Fabrizio Grossi says; "It has a thumping funky-soul hop to it that it never fails to get the crowd involved , which makes it twice as fun for us on stage playing it. One of our favorites to play live and i guess you hear that. The song's about what Jesus would say if he'd come back today and saw everything that's been perpetrated on his name , which is completely the opposite of his teachings. It's not a religious song, it's an analogy for morals and beliefs."
 
'Road Chronicles: Live'' is their first live album, following the release of two acclaimed records, 'West of Flushing, South of Frisco' (2016), 'Californisoul' (2017) and it follows them on their first European headline tour and was recorded during their show in Brugnera, Italy on 20th July 2018, capturing the band in a triumphant and joyous mood.
 
The show was the final one of a 10 date tour that started at the O2 Shepherd's Bush Empire, London and took them through Switzerland, Poland, The Netherlands, Belgium, Germany, Spain and finally bassist Fabrizio Grossi's native Italy. The legendary Billy F. Gibbons joined the band throughout the tour putting in the stunning performances that you would expect from such an icon and it was the first tour to feature fast-rising UK blues-rocker Kris Barras on lead vocals and guitar, taking over from Lance Lopez.
 
The set list weaved through the two Supersonic albums – 'West of Flushing's….' ('Remedy,' 'Whatchagonnado' and 'Running Whiskey') and 'Californisoul,' ('I Am Done Missing You', 'Elevate' and 'Broken Heart') as well as some ZZ Top classics and surprises thrown in. "The beauty of this band is that we always bring around or have guests joining us on stage, we get used to hearing our music taking the most unexpected turns and shapes every night," he says.  "As soon as the intro tape stops, we kind of unleash the Kraken…..the Soul Kraken," he laughs. Drummer Kenny Aronoff, Barras and Grossi are the faces and the core of the band with The Reverend Gibbons and the party is rounded off with Alex Alessandroni Jr. on keyboards, Serge Simic on guitar and Andrea and Francis Benitez Grossi on background vocals.
 
Upcoming Shows
 
30 July – Noches del Botanico – Madrid, SPAIN ft. Billy F. Gibbons & Joe Louis Walker
02 Aug – Notodden Blues Festival – Notodden, NORWAY ft. Billy F. Gibbons, Eric Gales & Joe Louis Walker
03 Aug – Megeve Blues Festival – Combloux, FRANCE ft. Billy F. Gibbons & Joe Louis Walker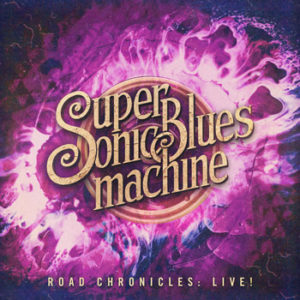 Track Listing
1. I Am Done Missing You (Live)
2. I Ain't Fallin' Again (Live)
3. Remedy (Live)
4. Can't Take It No More (Live)
5. Watchagonnado (Live)
6. Elevate (Live)
7. Bad Boys (Live)
8. Let It Be (Live)
9. La Grange (feat. Billy F. Gibbons) (Live)
10. Broken Heart (feat. Billy F. Gibbons) (Live)
11. Dust My Broom (feat. Billy F. Gibbons) (Live)
12. Running Whiskey (feat. Billy F. Gibbons) (Live)
13. Got My Mojo Working (feat. Billy F. Gibbons) (Live)
14. Going Down (feat. Billy F. Gibbons) (Live)
15. L.O.V.E. (Live) (Bonus Track)
16. Hard Times (Bonus Track) (Live)
Online
http://supersonicblues.com/
https://www.facebook.com/SupersonicBluesMachine
https://twitter.com/SupersBluesMach
https://www.instagram.com/supersonicbluesmachine/
 
How useful was this post?
Click on a thumb to rate it!
Average rating / 5. Vote count: