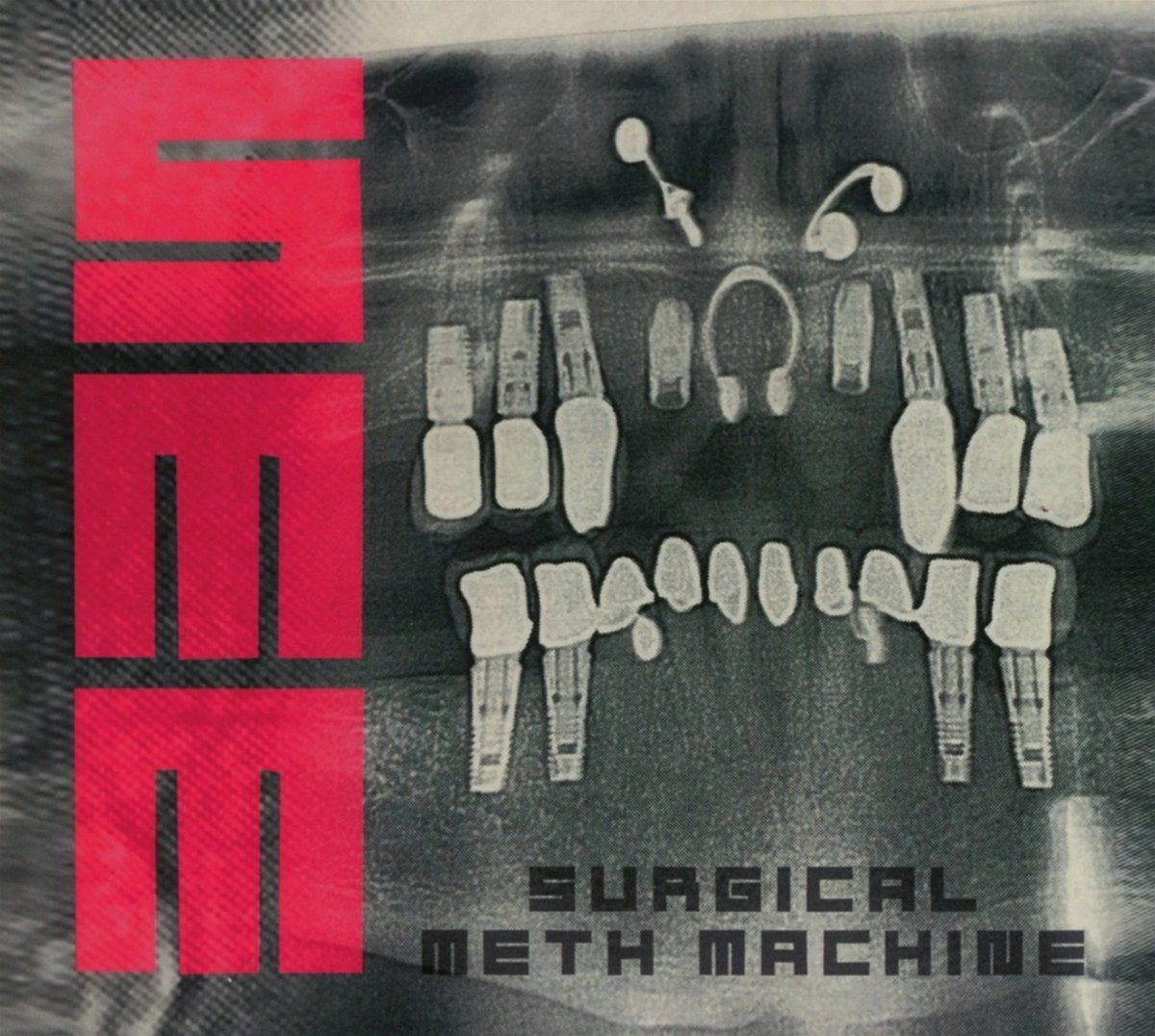 Surgical Meth Machine – Surgical Meth Machine
18th April 2016
With Al Jorgensen announcing earlier this year that Ministry would not be releasing any more music, the news that his latest music project, Surgical Meth Machine, would be releasing an album was just what I wanted to hear.  And when I heard their first single, 'Tragic Alert' – a full on sonic assault that sounds something like Ministry on steroids – I just knew I was gonna love the album!
At that point, I was expecting the forthcoming album to be an all out speedfest of head fucking brutality… and then I heard the strange looping lounge music of the next single, 'I'm Invisible', and I realised that having any sort of expectations for what the songs on the album were going to sound like was just futile.
So, what is the album like?  To be honest, it's almost impossible to categorise because it's got so many different music styles and sounds – with 'Tragic Alert' at one end and 'I'm Invisible' at the other.
Opener, 'I'm Sensitive', starts with Al announcing that he's too sensitive and that he's been taking people's Facebook comments to heart.. and has therefore decided to change tact and to just say "I don't fucking care!  I don't fucking care!  I don't fucking care!"  It's a relentless pulverising track, very much in the vein of some of Ministry's heavier faster stuff, and has a similar feel to 'Tragic Alert'.
'I Want More', 'Rich People Problems', and 'Smash And Grab' could also be Ministry tracks, but are a little less intense, giving the listener a chance to catch their breath!
'I Don't Wanna' feature Jello Biafra on vocals, and sounds like some insane TV commercial with the speed turned up to 100 miles an hour – it's full of repeating riffs and seemingly random lyrics, but all hangs together perfectly.
'Unlistenable' is a hilarious track of looping guitar riffs, heavy distortion, and Al Jorgensen replies to questions about whether or not he likes certain bands ("…Iron Maiden… they're fucking unlistenable… Megadeth… they fucking suck… Lamb of God… ha ha ha ha… oh boy…")
'Gates Of Steel' and 'Spudnik' actually sound like one song split into two, and come across like an (almost) poppy version of Ministry (if you can imagine such a thing), with an incredibly catchy riff and a refreshing sense of uplifting positivity.
'Just Go Home' and 'Just Keep Going' also sound like two halves of one song, although song is probably too strong a word – as they sound more like the audio track to some sort of psychedelic drug induced dream, than an actual musical track.
For fans of Ministry, or any of Al Jorgensen's other musical projects, this is album definitely worth picking up.  Creating a new musical outlet seems to have freed Al from being constrained by any of the exceptions linked to his other bands, and as a result he's created something that is absolute genius!
Score: 9 out of 10
ALBUM INFO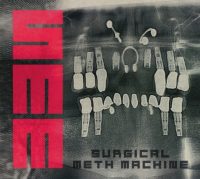 Record Label
Nuclear Blast
Release Date
15 April 2016
Track Listing
01.  I'm Sensitive
02.  Tragic Alert
03.  I Want More
04.  Rich People Problems
05.  I Don't Wanna
06.  Smash And Grab
07.  Unlistenable
08.  Gates Of Steel
09.  Sputnik
10.  Just Go Home
11.  Just Keep Going
12.  I'm Invisible
Links
Al Jorgensen Official Site
Surgical Meth Machine Official Facebook
How useful was this post?
Click on a thumb to rate it!
Average rating / 5. Vote count: