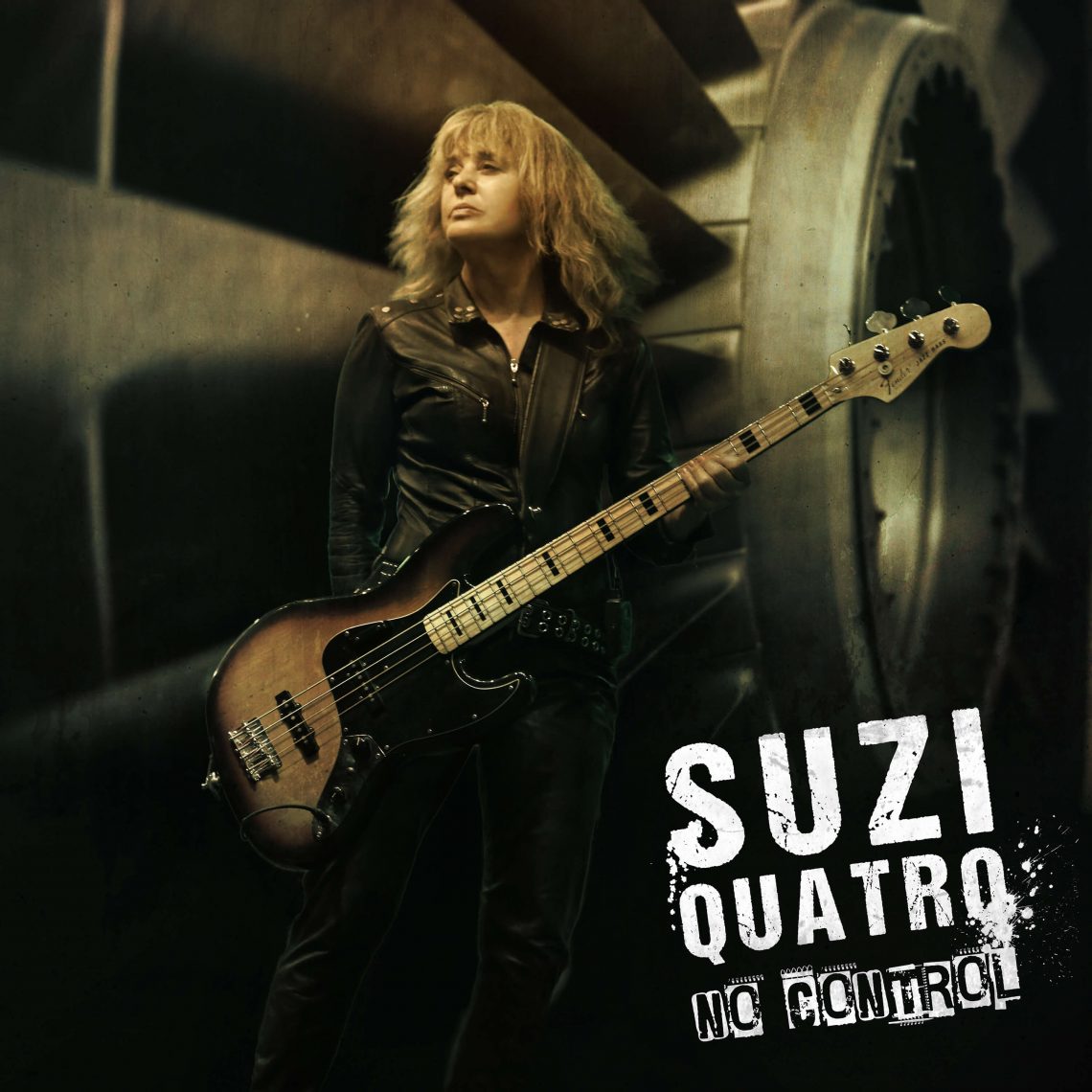 Suzi Quatro – No Control
25th February 2019
Suzi Quatro is truly the original Queen of Rock N Roll and she's back with a brand new album.
No Control is only Suzi's 16th Studio album yet she's been in the business for over 50 years.
I'm not that well acquainted with Ms Quatros music. Obviously the hits, 48 Crash, Devil Gates Drive along with Can The Can and her appearance on the american TV Show Happy Days is pretty much all I knew. So to get this album drop on my lap was a pleasant surprise.
The record kicks off with the lead track No Soul/No Control is  a full-bore rock n roll and an absolute belter.
From there on in the album gets really eclectic. From Calypso (
Love Isn't Fair) 
Alabama Blues
(Easy Pickens) ,
unplugged
(Heart On The Line
– Vinyl version bonus track) and a
Bob Dylan
cover (
Leopard Print Pillbox Hat
– Vinyl version bonus track) which is chuffing brilliant. I didn't expect any of these styles and it's totally refreshing to hear.
The last time I heard an album this eclectic from a bass player, was by Marco Mendoza of The Dead Daisies.
No Control does exactly what it says on the cover. There really is no control or limitation on what genre Suzi won't play and that's a good thing in this world of heavily disposable music.
The CD version of the album clocks in at just 44 minutes and it just flies by. I found myself just putting this album on repeat as it's just not long enough.
The group of musicians she's assembled for this record is tremendous and her son (from her 1st marriage) Richard Tuckey  not only provides the guitars for this album but he's co-written a lot of it with her.
The album has a lot of heart and soul and a proper old school sounding record. Worthy of a purchase
Score 7/10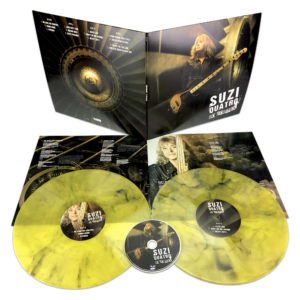 Tracklist
01. No Soul/No Control 
02. Going Home 
03. Strings
04. Love Isn't Fair
05. Macho Man
06. Easy Pickings 
07. Bass Line
08. Don't Do Me Wrong
09. Heavy Duty
10. I Can Teach You To Fly
11. Going Down Blues
Vinyl Bonus Tracks
12. Heart On The Line
13. Leopard Skin Pillbox Hat
Release Date
29th March 2019
Label
SPV/Steamhammer
For all things Suzi Quatro,click HERE and to purchase the album, click HERE