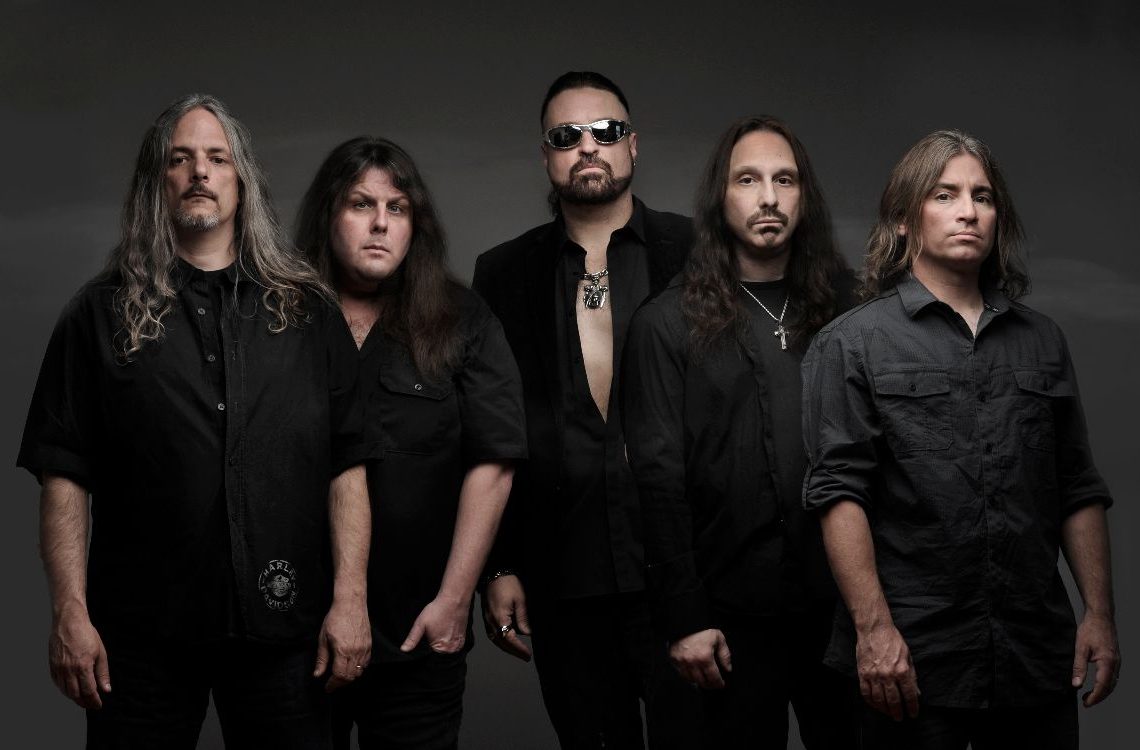 SYMPHONY X | announce UK tour dates in June!
11th January 2019
0
By
John Deaux
New Jersey's progressive metal masters SYMPHONY X are delighted to announce some UK tour dates, as part of a wider European tour which will take place throughout May and the beginning of June this year. The run will see the five piece hit eleven countries in one month – with the tour kicking off on May 7th in Lyon, France, culminating in Gelsenkirchen, Germany at the Rock Hard Festival.
"We are really excited about the upcoming tour! Can't wait to get back on the road and look forward to seeing everyone again very soon!", stated the band.
Tickets are on sale now!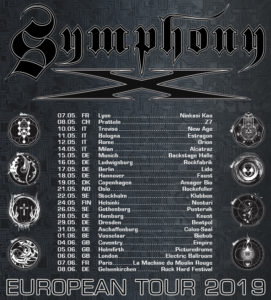 Symphony X 2019 tour dates:
07/05     FR     Lyon                  Ninkasi Kao
08/05     CH     Pratteln             Z7
10/05     IT       Treviso              New Age
11/05     IT       Bologna             Estragon
12/05     IT       Rome                Orion
14/05     IT       Milan                 Alcatraz
15/05     DE     Munich              Backstage Halle
16/05     DE     Ludwigsburg     Rockfabrik
17/05     DE     Berlin                 Lido
18/05     DE     Hannover          Faust
19/05     DK     Copenhagen     Amager Bio
21/05     NO     Oslo                  Rockefeller
22/05     SE     Stockholm         Klubben
24/05     FI       Helsinki             Nosturi
26/05     SE     Gothenburg       Pustervik
28/05     DE     Hamburg           Knust
29/05     DE     Dresden            Beatpol
31/05     DE     Aschaffenburg    Colos-Saal
01/06     BE      Vosselaar         Biebob
02/06     NL      Nijmegen          Fortarock Festival
04/06     UK     Coventry           Empire
05/06     UK     Holmfirth           Picturedrome
06/06     UK     London             Electric Ballroom
07/06     FR      Paris                 La Machine du Moulin Rouge
08/06     DE      Gelsenkirchen    Rock Hard Festival
Symphony X released their latest critically acclaimed studio album 'Underworld' in 2015, via Nuclear Blast. They triumphed in creating a panoramic 'album rock' experience in an era cursed with diminishing attention spans. Heavily inspired by the Italian poet Dante Alighieri, 'Underworld'  drew on the themes from the Divine Comedy, most notably the part on Inferno. As homage to Dante's use of the number 3 and its multiples, the band utilised the motif in both lyrical and melodic context. The first song on the album is a three syllable, three note melodic phrase and in the verses there are three references to three songs on the bands third album, 'The Divine Wings Of Tragedy'.
You can purchase "Underworld" here: https://amzn.to/2FnGfQa
A distinct murmur went around the world in 1994 when a certain six-string guitarist from New Jersey named Michael Romeo of the prog band Gemini recorded 'The Dark Chapter' demo and sent it out to record labels. It seemed the new guitar messiah of the coming 21st Century had made himself known to the world and he'd soon launch a new band that would stir up the prog genre. With an innovative mixture of heavy metal, progressive rock and neo-classical sounds, Romeo and his men in SYMPHONY X recorded a debut album (released in Japan in '94; released worldwide in 1995) that began their journey to create a blueprint for the young generation of prog metal bands to follow. "The Damnation Game" (1995) celebrated the debut of the band's second asset: the charismatic, deeply emotional and relentlessly aggressive vocals of Russell Allen.
"The Divine Wings Of Tragedy" (1997) placed the emphasis on the band's progressive approach and is considered one of SYMPHONY X's biggest masterpieces. "Twilight In Olympus" (1998) livened up the band's classical aspects with the instrumental 'Sonata' (which is based on the piano Sonata No. 8 'Pathétique' by Ludwig van Beethoven). Via "V: The New Mythology Suite" (2000), the quintet delivered their first concept album at the turn of the millennium that dealt with the myth of Atlantis. "Live On The Edge Of Forever" (2001) was visual proof that the band could easily transpose their complex material onto the stage. Oriented towards the eponymous poem by English poet John Milton, the thrashing harshness of "The Odyssey" (2002) is said to be the band's most aggressive album to date. "Paradise Lost" (2007) is the darkest and most gothic-like work in the band's discography. With "Iconoclast" (2011) SYMPHONY X raised the bar even further, a commanding declaration of an inventive blend of classic rock, straightforward heavy metal and ambitious prog.
Latest videos:
'Kiss Of Fire': https://youtu.be/6uY6MNuMdUU
'Nevermore': https://youtu.be/_z3AHbjeb1U
'Without You':  https://youtu.be/xZe-Pmgq9DY
More info:
www.symphonyx.com
www.facebook.com/symphonyx
www.nuclearblast.de/symphonyx
How useful was this post?
Click on a thumb to rate it!
Average rating 0 / 5. Vote count: 0
No votes so far! Be the first to rate this post.
Related
About the author
Some say Yank My Doodle, It's A Dandy! is a biographical movie based on John. Some have even said that his favorite artist is Chesney Hawke! All we really know is he sleeps inside out and his hair tastes like candy floss.