Symphony X – Glasgow Garage – 16/02/16
17th February 2016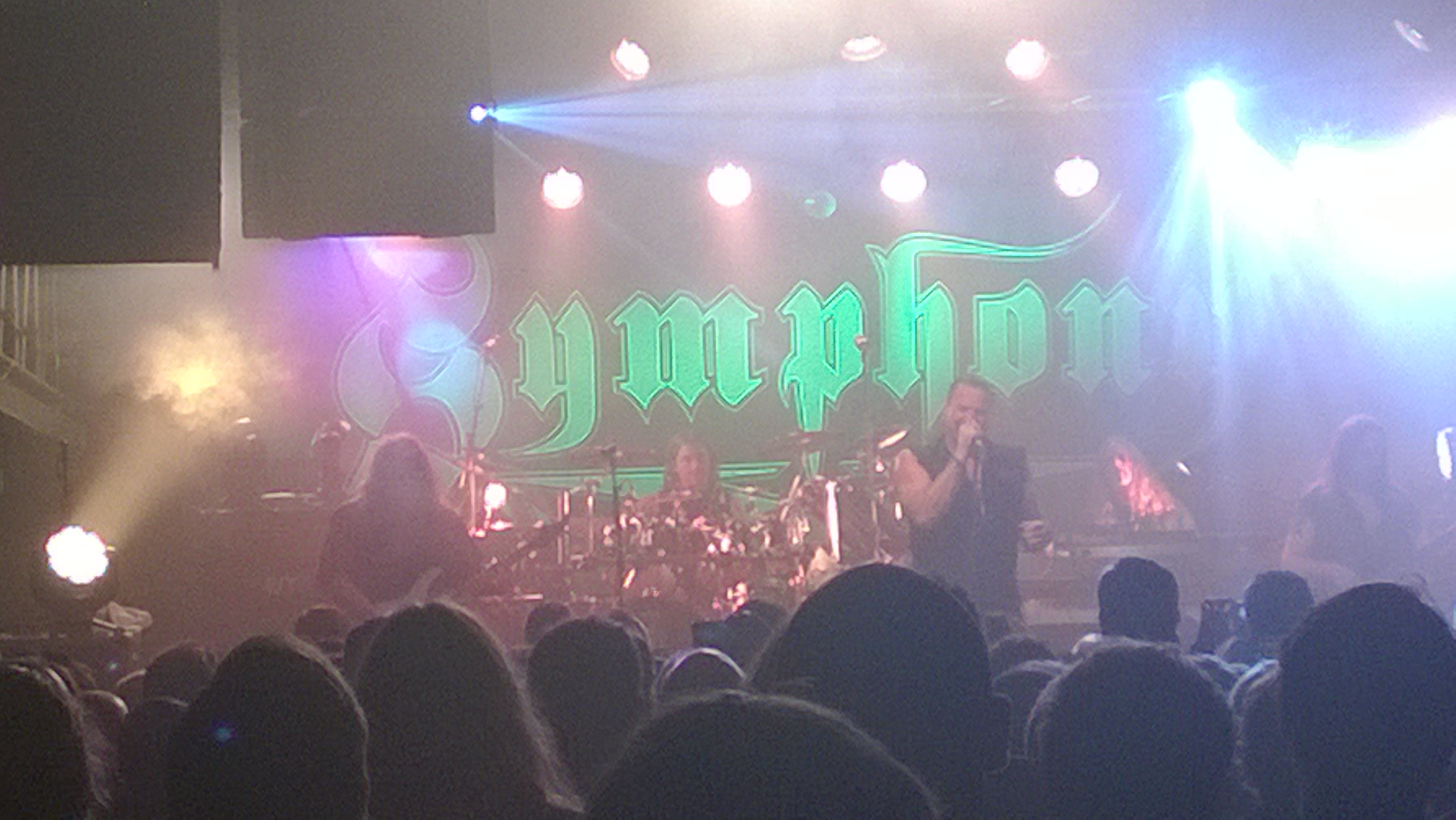 A very wet & incredibly windy night in Glasgow produced one of the best shows I have been lucky enough to witness during my time here with AATR.
Despite several technical difficulties(guitar cutting out & vocal mic issues) Symphony X pulled off an amazing show.
Quite literally a set filled with Nevermore in its entirity as well as crowd pleasers from 'Divine Wings, Paradise Lost & V'
Kicking off just after 9pm the strains of Overture arises over the PA system before Michael Romeos distinct guitar sound brings it to its natural conclusion & the band strikes up & ploughs straight into Nevermore.
The almost capacity crowd goes absolutely nuts & Russel Allens voice is so on point it's almost unnatural.
There is no crowd interaction between the 1st 3 songs as it's just 1 after the other which is fabulous.
Russel finally addresses the audience just before the incredible track that is 'Without You' which deals with the darker side of life aswell as the pain & sorrow of what's left behind. Allen does a great job of explaining the track & shares a story of personal loss which you clearly see is still a raw wound for the singer.
That is as slow as the set gets.
So much widdly guitar, silly time signature changes & amazing arrangements that is signature Symphony X.
The instrumental prowess of the band was showcased by the inclusion of 'The Death of Balance / Lacrymosa' from 'The Mythology Suite' album.

It's only when you see a band of this calibre live do you actually get a sense of how talented they really are.
It's all well & good sitting at home listening to the studio albums but you really need to experience a band live to truly appreciate how involved in their craft they truly are & this band are phenomenal.
From Russel Allens flawless vocal performance, Romeos soaring solos, Michael Pinella virtuoso prowess on keys to Michael Leponds bass work is just a site to behold.
It was a shame that drummer Jason Rullo was hidden as he's such an amazing technical drummer & incredibly underrated in his genre.
Considering the technical complicities of their albums nothing was piped in, backing vocal melodies included which makes a great change to see. So many top quality acts rely on ghost tapes & certain things piped in but there was none of that last night with this band.This band has been around for 20+ years & you can see why. New bands could learn alot from the older acts who don't have to cheat when it comes to playing live.
I only have one complaint (& this is nit picking) nothing was performed from Iconoclast or The Odyssey but you can't have everything put into a 90 minute set, & what a 90 minutes it was. It flew by.
Hopefully there will be an evening with Symphony X tour at some stage as that would be awesome to see.
'Swan Song' was the highlight of the night for me. A real hairs on the back of the neck moment. So much raw emotion in the performance of this song was incredible. I'm sure I saw grown men weep (although I'm sure they'd say there was something in their eye)

Just a fantastic experience & one that I cannot wait to repeat. This is one band I will go back & watch every chance I get. They were that good.
Set List:
Overture/Nevermore (Nevermore)
Underworld (Nevermore)
Kiss of Fire (Nevermore)
Without You (Nevermore)
Charon (Nevermore)
To Hell and Back (Nevermore)
In My Darkest Hour (Nevermore)
Run With the Devil (Nevermore)
Swan Song (Nevermore)
The Death of Balance / Lacrymosa (V: The New Mythology Suite)
Out of the Ashes (The Divine Wings of Tragedy)
Sea of Lies (The Divine Wings of Tragedy)
Encore:
Set the World on Fire (The Lie of Lies) (Paradise Lost)
Legend (Nevermore)
Score 8.5