System Paralysis – First Steps to Psychosis
16th May 2015
System Paralysis are a three-piece hardcore band from Hull. With three EPs under their collective belts, this is their first full length offering. They have a good local following and are on the cusp of breaking through on a bigger scale, having recorded a live session for the BBC this week.
First Steps to Psychosis clocks in at a little over half an hour and it doesn't disappoint.
Opener, Viral, grabs you from the first second and won't let go. It's full of angst-ridden vocals and the right amount of distortion. A bass player who only uses his fingers is unusual within hardcore, and this guy is beyond proficient – dancing all over the fretboard whilst maintaining the powerhouse rhythm section with a drummer who also clearly knows his onions. The fun continues.
Aneathatize [sic] Me is the first song on the album to incorporate a ska element. It's less like Madness and more like Leftover Crack, which is an absolute plus.
Remedy has a slight Rage Against the Machine feel to it in places and is possibly the mellowest track on the album. It's still not one for a slow dance though as it picks up pace towards the end and will doubtlessly be a pit favourite.
Body of the Revolution opens with a riff that's all classic hardcore and again the bassist is having a party. It's a party for the listener too, as my dogs would attest to, having seeing me moshing around the kitchen to it.
Single, Sub Divide, is pretty much a masterclass in what System Paralysis can do. If one track encompasses the band's CV, it's this – there's hardcore, ska, gang vocals, tempo changes and it's incredibly infectious.
By the time Warning and Carry On roll around, it's hard to believe that only thirty-some minutes have passed. It feels like you've spent hours getting to know a very promising young band who can expect bright things in times to come.
There isn't a bad song on this album. It's no-nonsense and hard-hitting. All the songs clock are around the three minute mark or under and there's not a guitar solo in sight.
For now, the future of British hardcore is in safe hands.
Score: 9 out of 10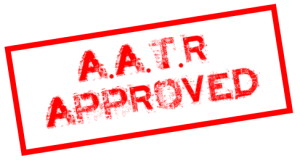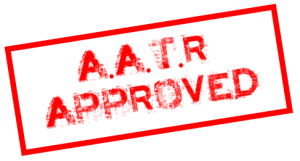 ALBUM INFO
Track listing:
1) Viral
2) Bite the Bullet
3) Aneathatize [sic] Me
4) Playing God
5) Social Delirium
6) Wake Up
7) Remedy
8) Body of the Revolution
9) One in Two
10) Sub Divide
11) Warning
12) Carry On
Released:
31st January 2015
Label:
Warren Records
Band members:
Ollie Smithson – guitar/vocals
Eddie Smithson – drums/backing vocals
Tom Hockney – bass/backing vocals