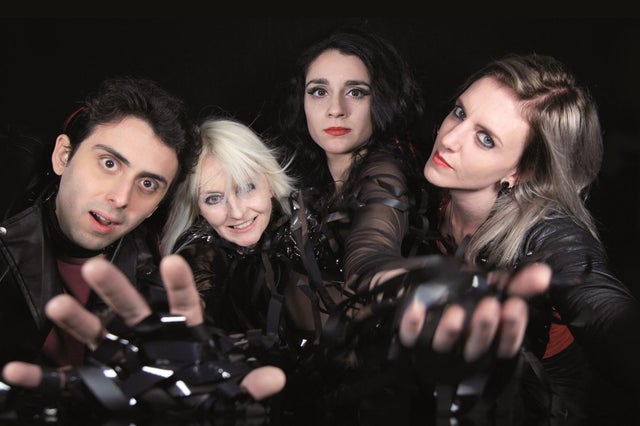 SYTERIA: FEATURING GIRLSCHOOL'S JACKIECHAMBERS RELEASING ALBUM 'REFLECTION' ON TO VINYL
9th April 2021
0
By
John Deaux
Though the name Syteria might not be instantly familiar, you will recognize their shining lead
guitarist. In 2015, hard rock band Syteria was founded by the talented lead guitarist of legendary
Girlschool, Jackie "Jax" Chambers. Girlschool is a hard rock all female band that had the most
success in the 1980's with the release of seven albums during this time and heavy involvement with
Motorhead.
After the success of their debut 2017 album Syteria released their sophomore album Reflection in
early 2020. Once the pandemic hit any plans for press and touring came to a halt.
"We released it on the 21st of February 2020. Almost immediately after the release we we're put into
a lock down." Jackie Chambers says. "We spent money on PR, magazines and all of this."
"It was going to be a great tour. We sold lots of tickets – it was quite frustrating." Chambers explains.
In a world full of negativity that 2020 left in its aftermath, Reflection is the pack punching album
that will leave you feeling positive after you listen to it. They blend classic rock styling with punk
fuzz and fun four part harmonies that you'll want to sing along to.
"It's a different style but it's still Girlschool-ish." Chambers discusses the style of Syteria. "When I
write for Syteria it's a completely different feeling. I use a lot of harmonies that we wouldn't
necessarily use for Girlschool."
Renaissance Records has announced that they will be releasing a reissue of Reflection onto 180g
vinyl on May of 2021. This deluxe gatefold LP will include extra incentives such as a poster and lyric
sheet.
This killer four part band is made of lead vocalist Julia Calvo, lead guitarist Jackie "Jax" Chambers,
bass guitarist Steph Dawson and drummer Pablo Calvo.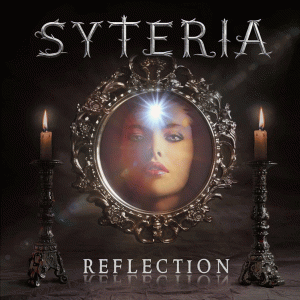 Track List
Side 1
1. Make Some Noise
2. Goodbye World
3. Reflection
4. Asylum
5. Gossips
6. Sorry
Side 2
7. As If
8. Back Off
9. Moving
10. Forward (Angels and Demons)
11. I Want It All
12. Plastic Fantastic
13. Guilty
You can order pre-order Reflection by Syteria from Renaissance Records online here.
Additional information about Syteria is available on their website.
How useful was this post?
Click on a thumb to rate it!
Average rating 0 / 5. Vote count: 0
No votes so far! Be the first to rate this post.
Related
About the author
Some say Yank My Doodle, It's A Dandy! is a biographical movie based on John. Some have even said that his favorite artist is Chesney Hawke! All we really know is he sleeps inside out and his hair tastes like candy floss.