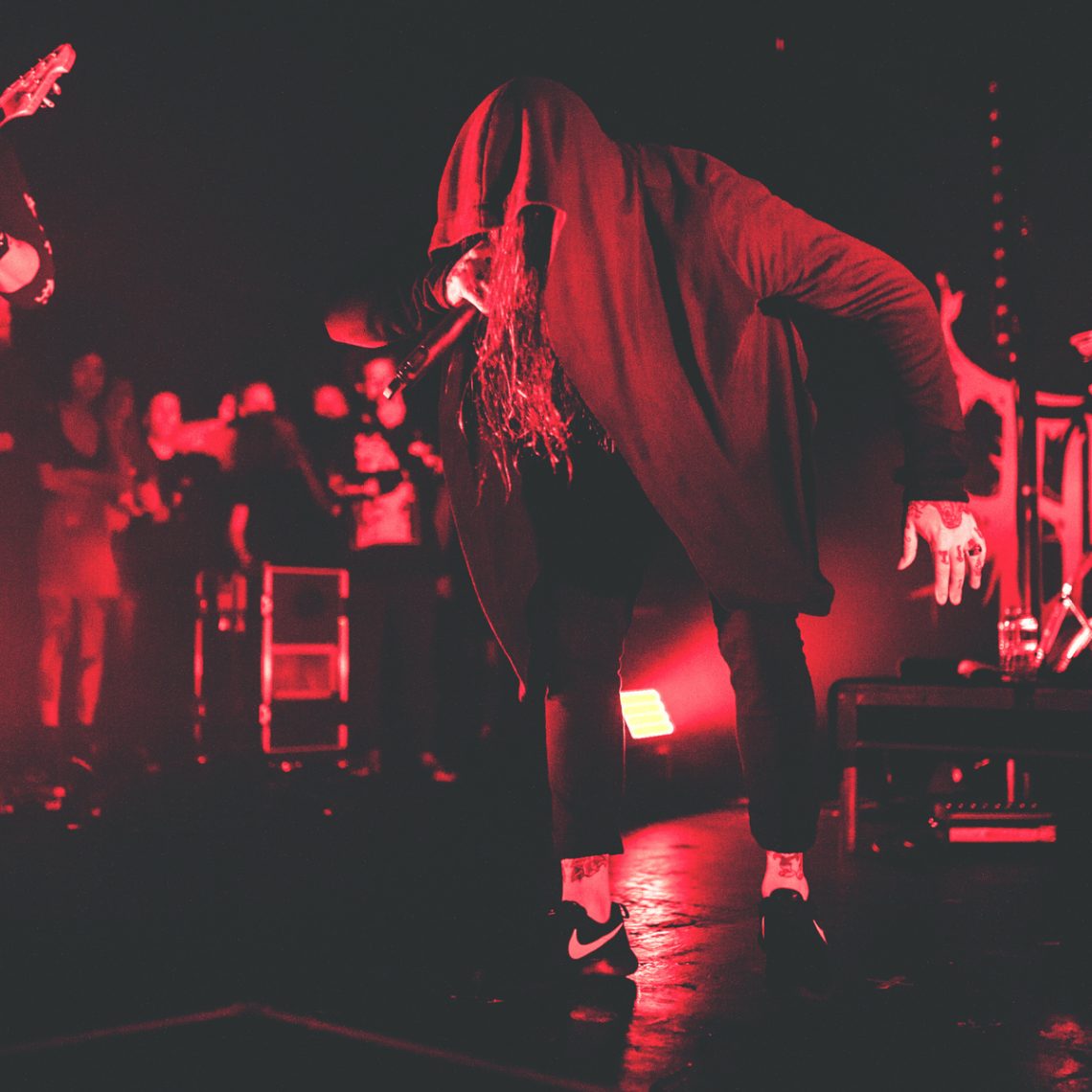 Thy Art Is Murder October 8th Electric Ballroom
16th October 2017
When CJ MacMahon left Thy Art Is Murder in the winter of 2015, the signs for the deathcore heavyweights were ominous at best. Present day however, CJ now feels like a returning hero and with the hordes of loyal fans packing out Camden high street, tonight looks to be an easy victory for one of Oz's greatest metal exports. With two well established deathcore mainstays in support, this always had the promise of being a memorable show.
On their first tour outside of their native Australia, Sydney's Justice For The Damned resemble a Code Orange meets Entombed hybrid. Comfortably winning over the first 200 or so fans to enter the Ballroom, the extreme metalcore mob get the two stepping and crowd killing into gear with tracks from their outstanding debut 'Dragged Through The Dirt'. There is a weight behind these riffs similar to the fuzzed up bludgeoning tone of NAILS. The rallying call of 'Please Don't Leave Me' incenses a raucous response as this promising band impress on one of their debut UK appearances.
8/10
With their slugging brand of mid tempo deathcore, Oceano pound through some of their biggest songs from their relatively short career with the only notable highlights coming from 2009's 'Depths' record. Vocalist Adam Warren is warmly received by the many Oceano shirted fans in attendance and boasts some impressive albeit unintelligible vocal gymnastics. It all feels rather tiresome towards the end of their set, each song feels like the one that preceded it and times they show some degree of originality yet ultimately their sound is rooted in low end mediocrity.
6.5/10
Starting the set with your biggest song is a bold move yet After The Burial bring down rafters with their immense anthem 'Lost In The Static', its initial sitar like lead guitar brings about a frenzied atmosphere that would suggest they were headlining. 'Berzerkers' glorious neo-classical lead guitars and frantic twists and turns is a joy to witness, with the band having just as much fun as the crowd, inciting all manner of chaos. Ending with the circle pit inducing 'A Wolf Amongst Ravens', After The Burial now boast a cannon of great songs to cherry pick from. More than worthy of their surroundings, the band give our headliners a true run for their money and perhaps we may even see them headline here next time out.
8.5/10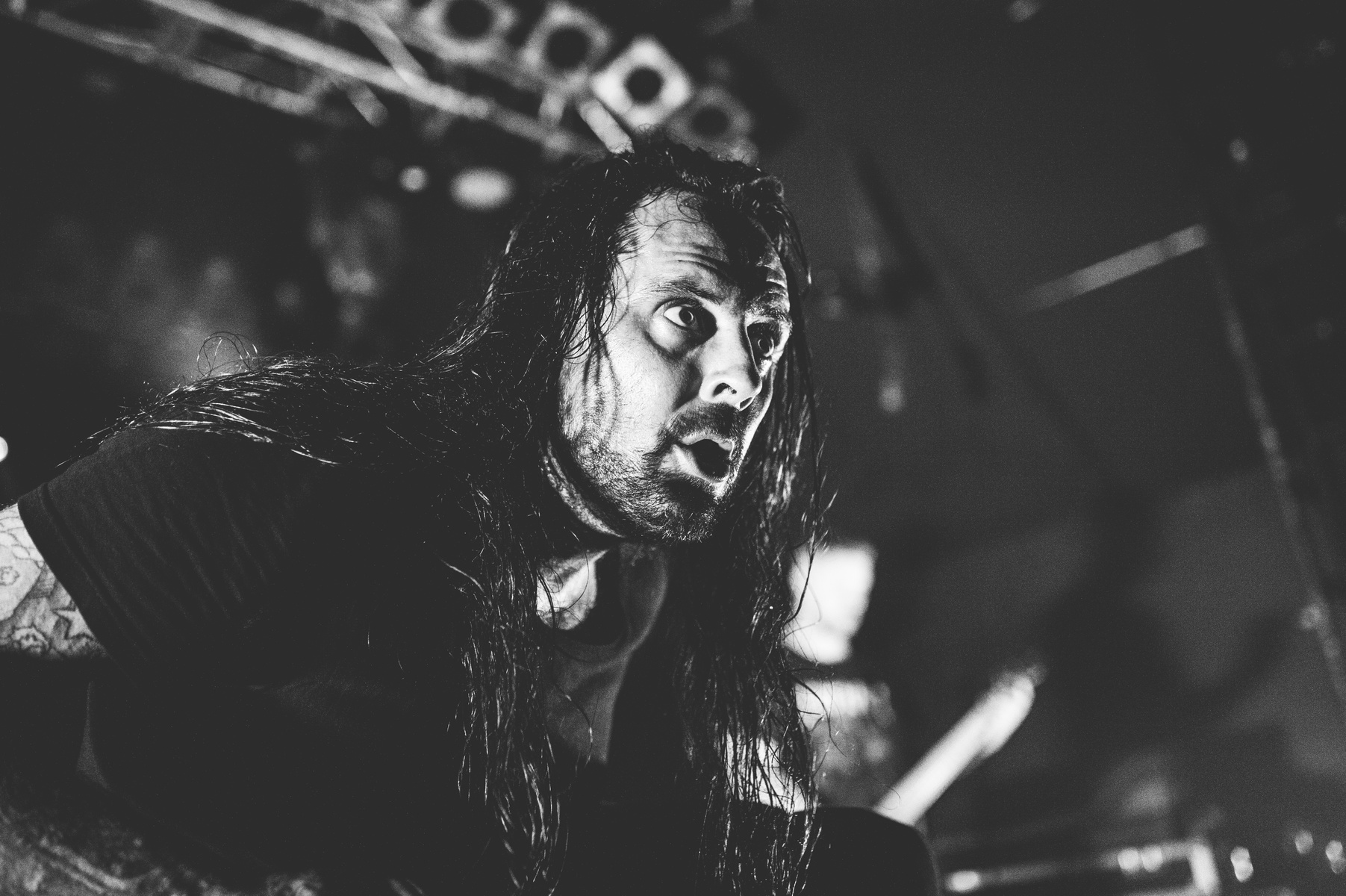 There is a real loving connection between CJ and his audience tonight, with this their first headline tour since his return in December 2016. His performance is monstrous, producing some truly demonic howls. The consistency of great songs in this set is quite astonishing, they plough through their discographies best tracks without breaking a sweat. No longer are Thy Art Is Murder counted amongst the herd of deathcore bands, they're becoming a legitimate force in mainstream metal with their latest material transcending any of their so called peers respective outputs.
Kicking off with 'Dear Desolation's pulsating rhythms, they grab their be-loving public into the palm of their hands and never stop to let them catch their breaths. The show is littered with huge moments and refrains that are shouted back passionately at this crushing five piece. 'The Purest Strain of Hate' provides one of this hulking behemoths best call and responses, almost every song tonight feels like a standout moment. 'Slaves Beyond Death' is frantic and the perfect example of their deathcore meets Morbid Angel attack, this is meant for these bigger stages.
The Lamb Of God infused 'Puppet Master' and the standalone comeback single 'No Absolution' decimate cause some violence with their frantic pace. This is apex extremity and the established crowd favourite 'Holy War' only adds to the visible pandemonium around the venue. 'Reign Of Darkness' closes the set as the whole room bleats "You Will See The True Face Of Panic" with ferocious intent.
Only a handful of bands can even try to match Thy Art Is Murder for intensity in 2017 and if 'Dear Desolation' is an indication of where this band will go on their next chapter, we could easily be looking at our next champions of groove laden brutality.
9.5/10
For more on the above bands:
Justice For The Damned: justiceforthedamned.bandcamp.com
Oceano: www.oceanoofficial.com
After The Burial: sumerianrecords.com/artist/details/id:6/
Thy Art Is Murder: www.thyartismurder.net
Photography: https://Jakeowenphotography.com