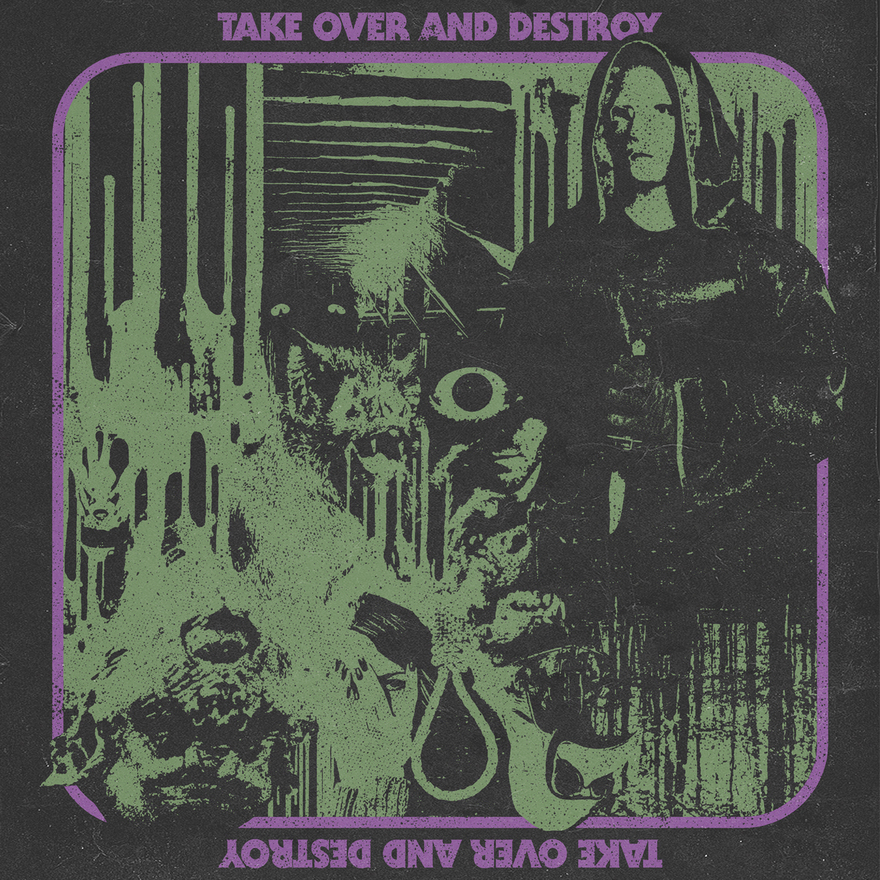 TAKE OVER AND DESTROY SELF-TITLED ALBUM DUE OCT. 7
5th August 2016
With a penchant for horror and classic rock, Arizona quartet TAKE OVER AND DESTROY have propelled the boundaries with the 10 tracks featured on their debut PROSTHETIC RECORDS self-titled release due October 7. Merging their eerie post-punk atmospherics with a blackened rock'n'roll twist, the band's signature sound is completed by heavy deathrock, classic rock, doom and black metal influences scattered throughout each track.

TAKE OVER AND DESTROY commented, "
Our idea behind this album is that each song is crafted as a single and curated into a collection. From early Beatles singles collections, to Misfits & Black Flag collections. Each song is its own entity, but is part of a unified design. 
To accompany the album we wanted the visual elements to portray the same concept.
A collage of individual images converge together to form a whole".  
The band continue to reveal, "T
he album includes a double sided cover, with collages on both sides of the packaging. 
Another dimension presents itself by turning the covers upside down; a new image emerges." Take a look at the unique design featured above!
TRACK LISTING
1. By Knife
4. Separate From the Shadows

Honing in on their cinematic inspirations, the quartet have showcased the album's debut single, "By Knife", with an unnerving, found footage shot music video. "The video tells a story of a young couple in love", the band informs us, "They are at their usual spot along the river having a romantic picnic date. What they don't know is that they're not alone. Those familiar with famous murders of the 60's and 70's may notice correlations with a certain unidentified astrological killer in both the video and music.Although the video takes place in a nonspecific time era, we do know that there's someone out there who is quite handy with a VHS camcorder. Just remember… life's not always a picnic."
Watch it now on FANGORIA at 
http://www.fangoria.com/new/exclusive-premiere-take-over-and-destroys-by-knife-music-video/
or streaming below.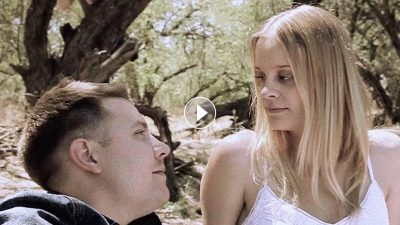 TAKE OVER AND DESTROY is:
Andrew Leemont- Vocals
Alex Bank Rollins – Guitar / Vocals
Jason Tomaszewski – Drums

TAKE OVER AND DESTROY isn't just the band name, it's a mission. The band's aim is to take over any preconceived notions in the mind of the audience and destroy the prejudices and expectations the listener might have in order to inspire progression and inspiration in the realm of heavy music.
How useful was this post?
Click on a thumb to rate it!
Average rating / 5. Vote count: