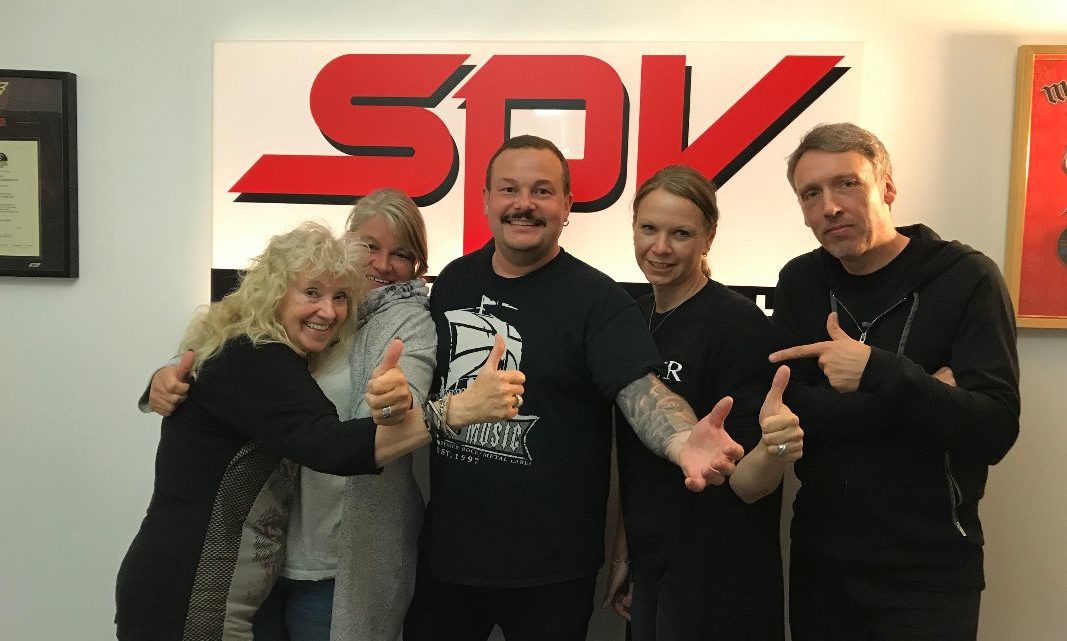 Target Group join forces with SPV
28th May 2019
0
By
John Deaux
Yesterday Michael H. Andersen, founder and CEO of Scandinavian music company Target Group, traveled to Hanover, Germany, to sign a worldwide agreement with German powerhouse SPV.
 
Frank Uhle, managing director of SPV comments: "Since almost two decades, Michael H. Andersen and SPV have worked together on various business relationships, like Target introducing the SPV rock artist roster in Denmark many years ago. I´m more than happy to extend this long-lasting partnership with Michael and his team, now having SPV optimizing Target´s rights exploitation in the various business fields of today´s music market".
Michael H. Andersen "I have the deepest respect for Frank and the way he rebuilt SPV. He is a true professional and in a music business where things change every week, it is important to have a solid backbone. We now hand over most of the administrative business areas to SPV which leaves us with more time to be creative and thinking out of the box. The future is indeed looking bright. Just image how much damage our heavy rock label Mighty Music will do in the future with SPV and Steamhammer being our German family members now".
 
The international releaseplan of Mighty Music for the rest of 2019 will include new releases from Tygers Of Pan Tang, Mike Tramp Blitzkrieg, Artillery, Conny Bloom (Electric Boys), Blood Red Throne, Corey Glover (Living Colour), Transport League, Denner's Inferno (Mercyful Fate), Soren Andersen (Glenn Hughes) and much more.
About SPV
Based in Hanover, Germany, SPV is one of the World´s largest independent rock record companies. For 35 years SPV has developed a worldwide distribution setup covering key market places in Europe, North and South America, Asia, Australia and South Africa.SPV established the company through its rock/metal in-house label Steamhammer 
and releases of musical repertoire by artists such as
Motörhead, Whitesnake, Saxon, UFO, Magnum, Prong, Blackmore´s Night, Alice Cooper, Type O Negative, Monster Magnet, Manowar and many more. Over the years, SPV´s distributed label arm has worked successfully with artists and labels such as Simply Red, Loreena McKennitt, Xavier Naidoo, Metal Blade, InsideOut, Century Media, Epitaph,
and others.
About Target Group
Based out of Copenhagen, Denmark, Target Group was founded in 2003 as a distribution and promotion company and has over the years represented international labels like Pias, Century Media, Sanctuary, Mascot, Metal Blade, Insideout and SPV. Over the years, Target Group received several gold and platinum records for artists like Volbeat, The Floor Is Made Of Lava, Agnes Obel, Band Of Horses and Morrissey. Today Target Group focus on the inhouse record label Target Records and publishing company Target Tunes with Danish artists onboard like The Savage Rose, Tue West, Pligten Kalder, Martin Hall and Juncker.
Target Group are also responsible for a handful of music festivals in Denmark, the biggest one being Nordic Noise est. in 2013. Mighty Music, the heavy rock sub label of Target Group, was established in 1997 by long-time friends Bjarke Ahlstrand and Michael H. Andersen and is today the biggest Scandinavian heavy rock company with artists from around the globe signed to the label. Among those Mike Tramp, Electric Boys, Tygers Of Pan Tang, Blitzkrieg, Blood Red Throne, Transport League, Junkyard Drive, No Return, Lucer, Electric Guitars, Brutality, Marco Mendoza & Iron Angel.
How useful was this post?
Click on a thumb to rate it!
Average rating 0 / 5. Vote count: 0
No votes so far! Be the first to rate this post.
Related