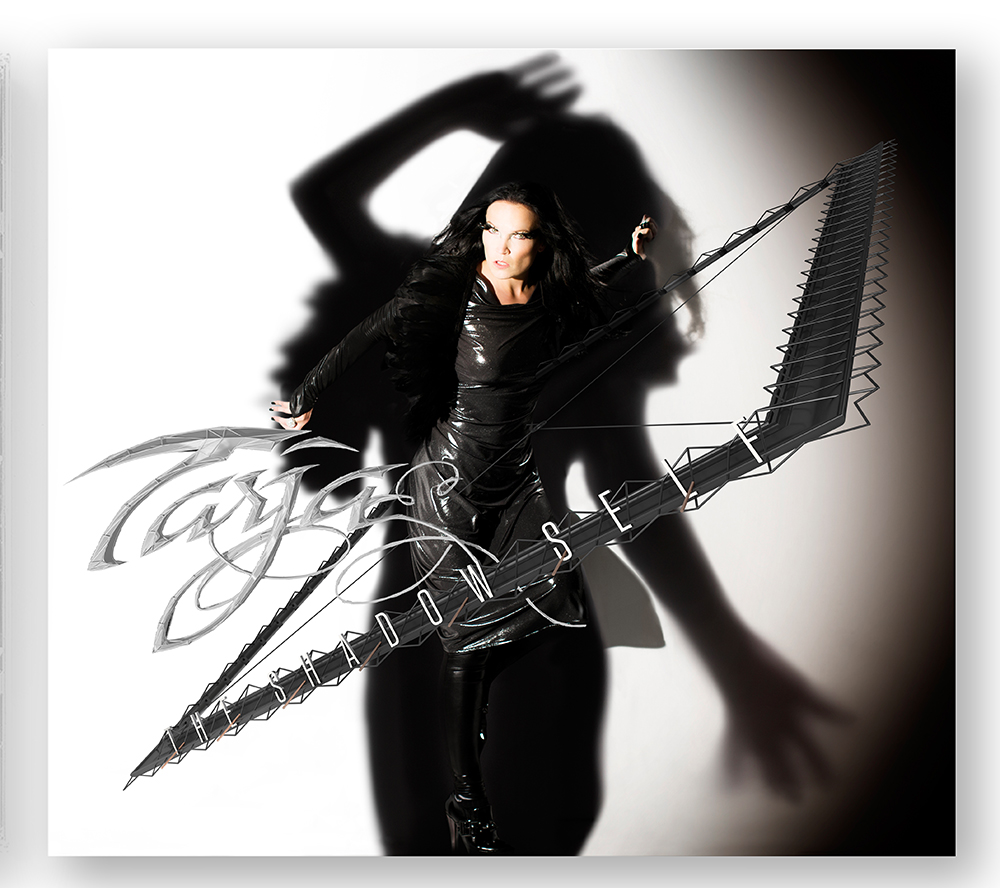 Tarja – Manchester Academy 2 – 09/03/17
10th March 2017
Thursday night here in Manchester and we made our way down to Manchester Academy 2 where the fabulous 'Tarja' who is touring her 'The Shadows Shows' as a headline act,  supported by special guests 'My Own Ghost'.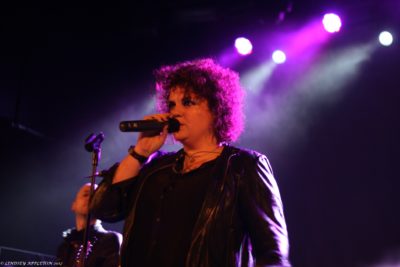 My Own Ghost are a 5 piece rock band who hail from Luxembourg.
Signed to Secret Entertainment these guys formed back in 2013, releasing their first debut album in September 2014 'Love Kills'.
Following this, in 2015 the band went on to releasing their first official music video for their second single 'Silence'.
From here the band have grown and supported the likes of 'Delain' and 'Loudness'.
Their next album 'Life On Standby' is due to be released on 28/03/2017.

These guys show great showmanship on stage as they draw in their audience with their versatility and energy as they bound about on stage.
Frontwoman Julie Rodesch blasts some powerful vocals that get the crowds energised with almighty songs like 'Life on Standby' which the audience bounce along to.
'Intoxicated' also seems like a favourite as the crowds get in full swing for this chunky tune, lots of meaty riffs that you find yourself bobbing your head along to.
First time seeing these guys, I'm pleasantly surprised by their fresh attitude and catchy rhythms.
The person we have all been eagerly waiting all night to see is finally stepping out onto the stage, Tarja and her band walk out onto the stage, Tarja walks out with such grace and elegance with pure beauty to match.
Now having seen Tarja when she used to front Nightwish where I first fell in love with her vocals I was eager to see her solo stuff without Nightwish backing her, i was very sad to see her leave Nightwish back in 2005, but moving on as a solo artist has brought this marvellous woman to the next level as she shows what a powerhouse of vocals she can bring to the stage which leave you marvelled.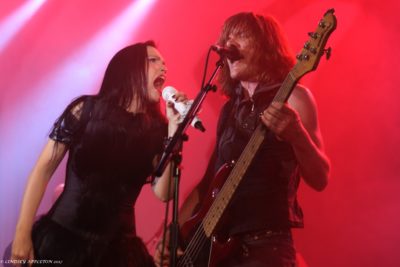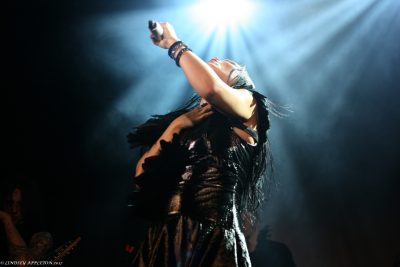 This Finnish Operatic metal superstar or as I like to call her, the queen of metal, has sustained her career in both classical and metal genres through her creative vocal range.
Suffice to say she did not disappoint here tonight in Manchester!.
Tarja reminds us all of how powerful her voice is when she hits the high operatic notes which no man would be able to reach unless you grabbed him by the balls; she really does take it to the next level.
She enchants crowds with great songs such as 'Eagle Eye' and 'The Living End', with an array of sound backing her from the likes of Cello/Keys/Guitar/Bass and Drums tonight was an epic proportion of melodies balanced into a delectable composition which caressed your senses.
Having the band do an acoustic set mid way through their set was a complete delight something I wish more bands would do, just a little teaser taste to keep you wanting more.
If you love beautifully crafted music then this is the set for you, yes i wept a little listening to these beautifully crafted songs, the composition the production everything just works and the way which they were sung expect your jaw to drop and hit the floor because just wow there are no words which can define what I have just seen!
After returning back to the stage here in Manchester finishing the night with 'Until My Last Breath' she showcases the raw talent within her voice to which no other could match up to.
Utterly superb, I look forward to seeing her perform again.
Setlist
Demons In You
500 Letters
No Bitter End (with intro)
Lucid Dreamer
Eagle Eye
The Living End
Calling From The Wild
NW Medley
Acoustic
Love To Hate
Victim of Ritual
Undertaker
Too Many
Innocence
Die Alive
Until My Last Breath

All photos courtesy of LA Photography