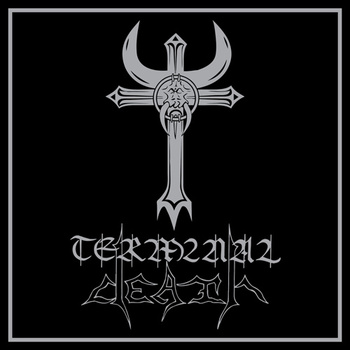 Terminal Death – Terminal Death
28th April 2014
Sometimes the success of a band is all about being in the right place at the right time – and the lack of success about being in the wrong place.  Thanks to the wonders of the internet we've all heard amazing demos by bands that fell by the wayside, but have since been (re)discovered and released to critical acclaim.
Terminal Death were an Illionois death metal band, who were active from 1984 to 1986, during which time they released 2 demos, before disbanding in 1986.  Shadow Kingdom Records have released this re-mastered collection of their complete career, and have stated that "…this is not just an obscure band; they could have been a huge death metal band if they were signed to the right label back then…"
So I received this double album for review with real interest – curious to see if this would indeed be a "lost gem".
The album opens with the instrumental 'Terminal Death' – an impressive track that reminds me of early (pre Beneath The Remains) Sepultura.  It's fast, heavy as fuck, and has a rough and raw sound to it.  Second track  'Judge Death' is a juggernaut of a track with thrashing guitars, pounding drums, and growling vocals – all at full speed and with an intensity that is breathtaking.  The other four tracks from the "Faces of Death" demo are all in the same vein, and by the time you've finished listening to them you will have serious neck ache from all the headbanging.
The tracks on the second CD are from rehearsal sessions and the quality of the sound and production is a lot worse than on the first CD – but the previously unreleased tracks are seriously impressive and worth a listen anyway.  Listening to it, you can't help but wonder what may have been – if these guys had got lucky, they could have had an impressive career and been up there with the forefathers of death metal.
The packaging of this release is first class and the CD booklet is massive with an in-depth interview by Laurent from Snakepit Magazine.  If you like your vinyl, it's worth noting that this will also be released as a double LP.
Terminal Death were a fantastic example of very early death metal, and if you are a fan of early Possessed, Sepultura, or Death I would highly recommend purchasing this – awesome stuff !
Score: 8 out of 10
ALBUM INFO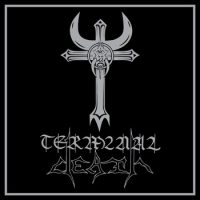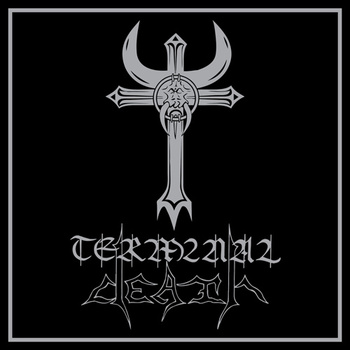 Tracklist
CD1
Terminal Death – Terminal Death (songs taken from "Faces of Death" demo 1985).
01.  Terminal Death
02.  Judge Death
03.  The Day After the End
04.  Brain Tumor
05.  Celestial Execution
06.  Hacksaw
CD2
Rehearsal – December, 11 1985
01.  Terminal Death/Judge Death
02.  Brain Tumor
03.  Celestial Execution
04.  Intermission
05.  Hacksaw
06.  The Day After the End
07.  Chained to the Abyss [prev unreleased] 08.  Dying in the War [prev unreleased]
Rehearsal – April 19, 1986
09.  Terminal Death/Judge Death
10.  Brain Tumor
11.  Bloody Retribution [prev unreleased] 12.  Hacksaw
13.  The Day After the End
14.  Chained to the Abyss
Release Date
08 July 2014
Record Label
Shadow Kingdom Records
Links
http://store.shadowkingdomrecords.com/index.php?route=information/information&information_id=18
http://shadowkingdomrecords.bandcamp.com/album/terminal-death