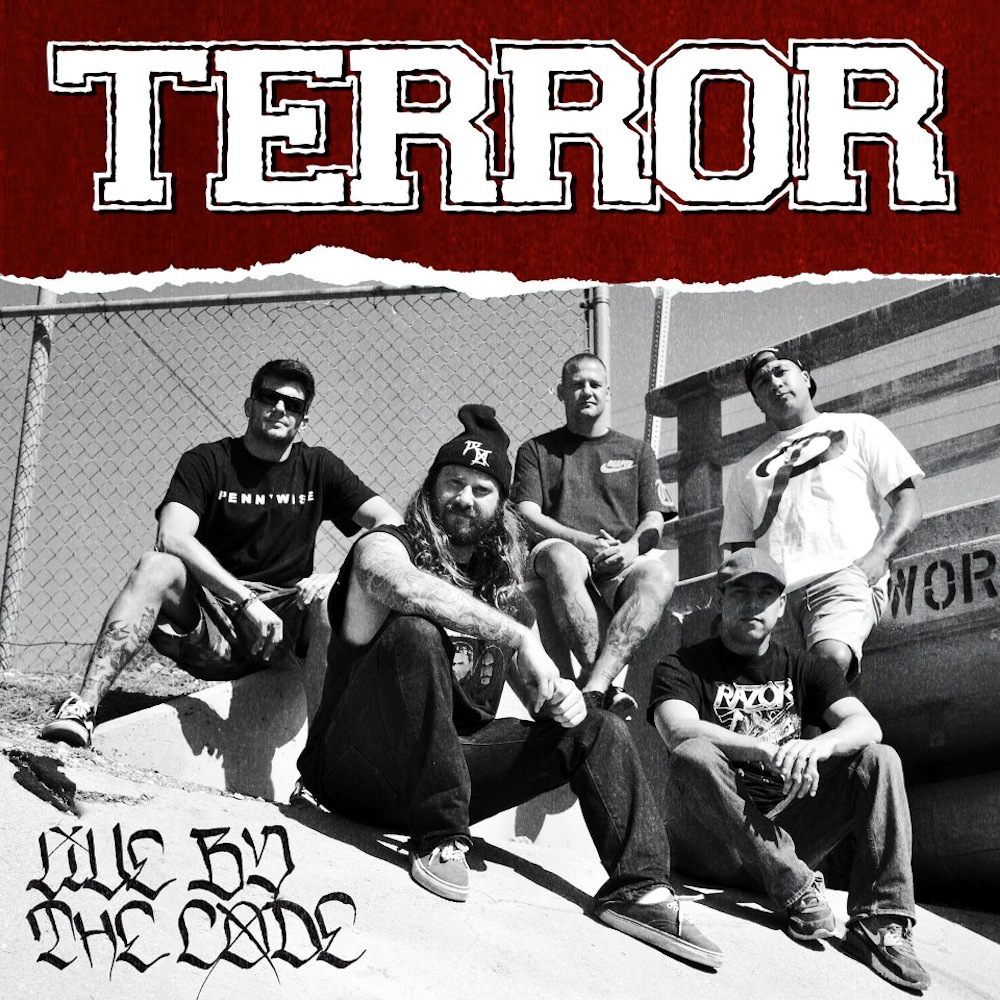 Terror – Live by the Code (Review)
12th April 2013
Well what do we expect from Terror? Some good old Hardcore and that is what they deliver! 'Live By The Code' is Terror's 5th studio album (Lowest of the Low is an EP and not an album) and they continue the hardcore assault with this latest album. If you are new to hardcore then I would recommend probably any Agnostic Front, Sick Of It All, Madball, H20, Terror or Hatebreed (Rise of Brutality or before) albums to you. If you already love hardcore then you must be a fan of Terror? If not then why and how can you say you love hardcore?
'Live By The Code' was a much anticipated 2013 release and the album delivers in every way, this is in your face, riff laden, frantic drumming, chunky brutal breakdowns, gang chants and sing along hardcore. The themes are the same as previous Terror albums and Vogel spits his hardcore gospel of family, love, truth, honour and unity with his usual enthusiasm to the masses. Yes some people might say that Terror aren't reinventing themselves or doing anything different, but why change a good thing? We don't try to change the wheel do we?
Yes this review is short and to the point just like Terror, 'Live By The Code' is 30 minutes of pure adrenaline fuelled hardcore. If that is not what you are after then Terror aren't the band for you, its as simple as that. I cant wait for Terror to tour the UK again as any songs on 'Live By The Code' would be great additions to their set list and get the pit going and whipped into a frenzy!
SCORE – 9.5/10
[box_dark]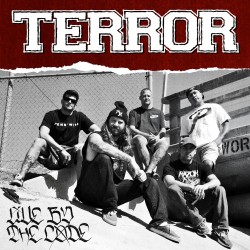 ALBUM INFO:
Band: Terror
Album: Live by the Code
Record Label: Victory Records
Release Date: April 9th 2013
Reviewed By: Mark
Track List:
1. The Most High
2. Not Impressed
3. Cold Truth
4. I'm Only Stronger
5. Live By the Code
6. The Good Die Young
7. Shot Of Reality
8. Hard Lessons
9. Invasion
10. Nothing In Your Head
11. One Blood
Stand Out Tracks –  "Live By The Code", "Shot Of Reality", "Invasion", "One Blood" (actually all of them if am being honest)
[/box_dark]