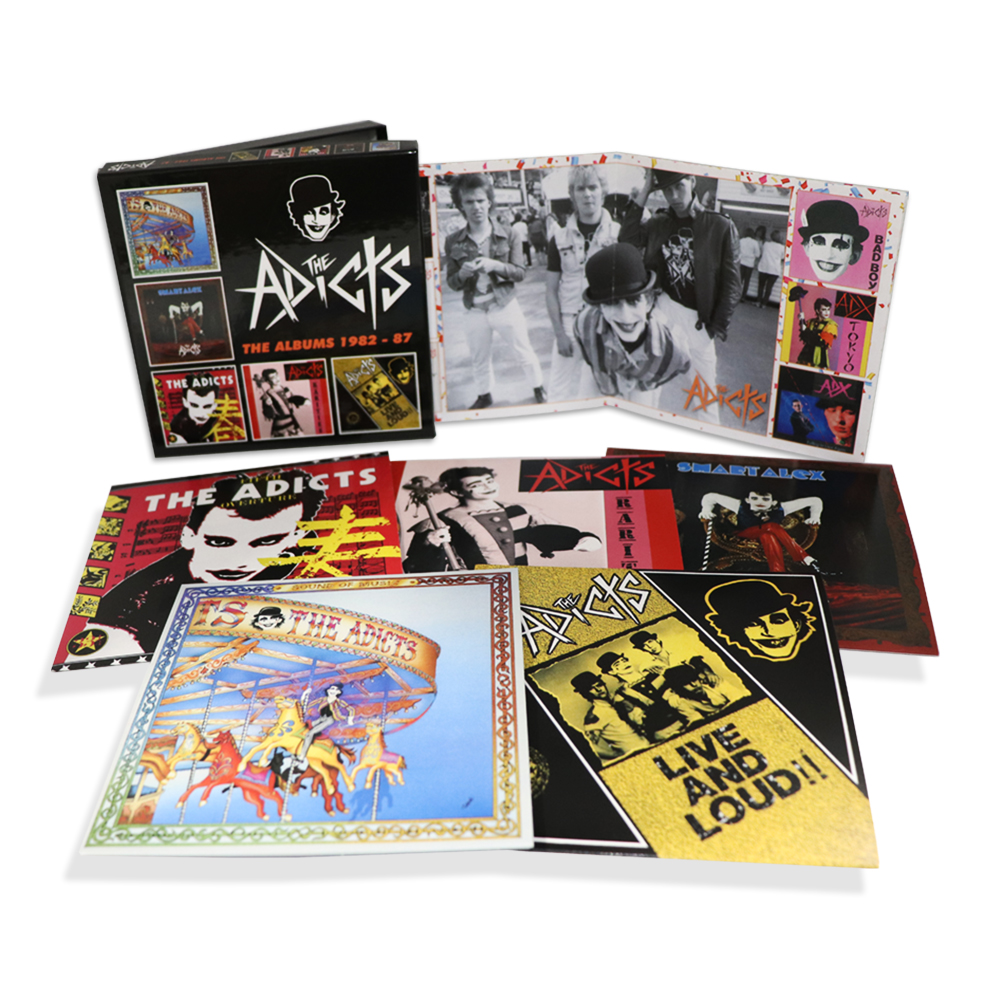 THE ADICTS: THE ALBUMS 1982 – 87, 5CD CLAMSHELL BOX SET ADICTS
10th September 2018
Since the 2017 release of the album And It Was So via Nuclear Blast after a 5 year studio hiatus,Pop Punk pioneers, The Adicts have been riding high with a whole new lease of life and a whole new fanbase. To celebrate this, those lovely people at Captain Oi records have issued a 5CD boxset. Featuring their 2nd, 4th and 5th studio albums a disc of rarities and the live album Live and Loud, makes this box set a must have.
Older fans may've purchased a few re-issues with added tracks, however this box set is a lot more faithful to the originals with the bonus tracks (along with a few others) being added to to the Rarities album. Which contains a superb 12″ version of the Marlene Dietrich classic,  Falling In Love Again as well as the glam rock sounding Bad Boy along with 16 other tracks of goodies.
The other bonus of this box is the inclusion of the rare Fifth Overture. Originally only released in Germany, an original vinyl copy of this album can set you back a pretty penny.
The Live and Loud album (released back in 1987 on Link Records) makes a welcome return to CD and shows off a 1982 version of The Adicts, at not only the height of their career but also as one of the best live bands of the genre. 
There is not a duff album in this box set from the Clockwork Orange styled band. Although I hadn't listened to these albums for the best part of 3 decades, they sound a lot better than I remember plus the material is still as fresh. From a purely nostalgic point of view this box brought back loads of memories and good times that were had from the music that was emanating from my home hi-fi.
Want to know what proper pop punk is, just buy this box set. It's a 69 track education.
Score 10/10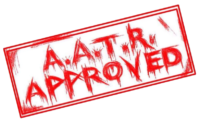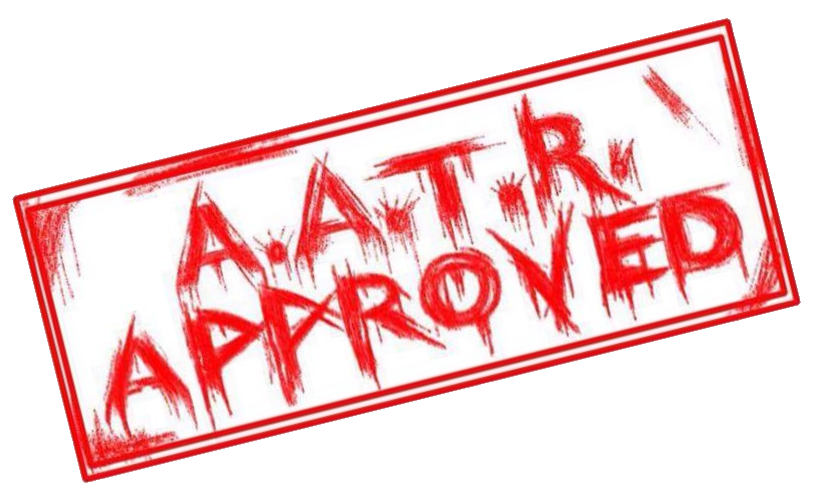 TRACKLIST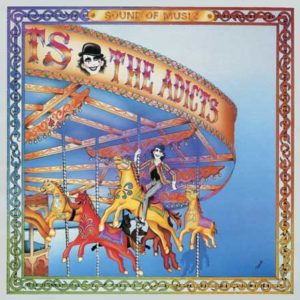 DISC ONE:
SOUND OF MUSIC
1. HOW SAD
2. 4321
3. CHINESE TAKEAWAY
4. JOHNNY WAS A SOLDIER
5. DISCO
6. EYES IN THE BACK OF YOUR HEAD
7. JOKER IN THE PACK
8. LULLABY
9. MY BABY GOT RUN OVER BY A STEAMROLLER
10. A MAN'S GOTTA DO
11. LET'S GO
12.EASY WAY OUT
13.SHAKE RATTLE, BANG YOUR HEAD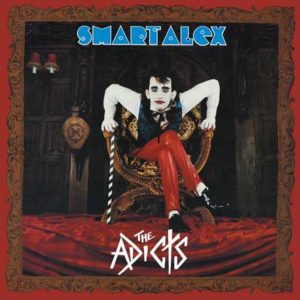 DISC TWO:
SMART ALEX
1. ODE TO JOY
2. SMART ALEX
3. TROUBADOUR
4. TOKYO
5. CALIFORNIA
6. CRAZY
7. BAD BOY
8. JELLYBABY
9. MAYBE OR MAYBE NOT
10.ROCKING WRECKER
11. RUNAWAY
12.YOU'RE ALL FOOLS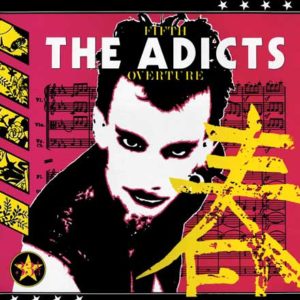 DISC THREE:
FIFTH OVERTURE
1. NA NA NA NA
2. I AM YOURS
3. TOO MUCH OF A GOOD THING
4. SURE LOOKS PRETTY
5. DON'T LET GO
6. PUT YOURSELF IN MY HANDS
7. SHE'S A ROCKER
8. BEAUTY SLEEP
9. CHANGE
10.TWO TIMING ME
11. DAGGERS
12.GOING HOME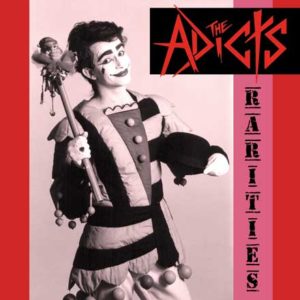 DISC FOUR:
RARITIES
1. VIVA LA REVOLUTION (SINGLE VERSION)
2. STEAMROLLER (MY BABY GOT RUN OVER BY A) (SINGLE VERSION)
3. YOU'LL NEVER WALK ALONE
4. TOO YOUNG
5. BAD BOY (SINGLE VERSION)
6. TOKYO (SINGLE VERSION)
7. THE ODD COUPLE
8. A D X MEDLEY
9. I WANNA BE SEDATED
10.FALLING IN LOVE AGAIN
11.COME ALONG
12.IT'S A LAUGH
13.SATURDAY NIGHT
14.FALLING IN LOVE AGAIN (12" VERSION)
15.CHAMPS ELYSEES
16.SOUND OF MUSIC
17.WHO SPILT MY BEER?
18. COWBOYS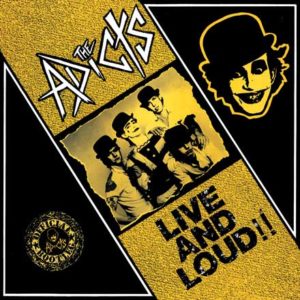 DISC FIVE:
LIVE AND LOUD!!
1. SENSITIVE
2. EASY WAY OUT
3. JOKER IN THE PACK
4. CHINESE TAKEAWAY
5. HOW SAD
6. HURT
7. TANGO
8. VIVA LA REVOLUTION
9. JUST LIKE ME
10. NUMBERS
11. STEAMROLLER
12.TOO YOUNG
13. STRAIGHTJACKET
14.LET'S GO
Release Date
28th September 2018
Label
Captain Oi
For all this related to The Adicts, click HERE and to purchase this box set, click HERE