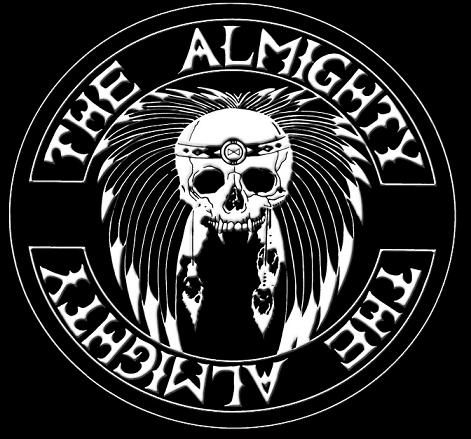 THE ALMIGHTY: 'RE-F**KIN'-ISSUES!'
15th December 2014
THE ALMIGHTY:
'RE-F**KIN'-ISSUES!' SET FOR FEBRUARY 9th 2015
RE-F**KIN'-RELEASE VIA SPINEFARM RECORDS
CLASSIC EARLY ALBUMS TO BE OFFICIALY RE-LAUNCHED COMPLETE WITH EXTENSIVE BONUS AUDIO & VISUAL CONTENT…
Watch their video for Jonestown Mind
THE FIRST two Almighty Re-issues – 'Blood, Fire & Love' (first released in 1989) & 'Soul Destruction' (first released in 1991) – will be made available via Spinefarm Records on February 9th 2015.
Every effort has been made to make these new versions as complete as possible – a celebration of the early work of a band (formed in Scotland in 1988) who have long been regarded as highly influential to the UK metal scene, splicing elements of rock, punk & full-tilt metal, and notching up a Top 5 UK album and successive Top 30 singles.
Musically, The Almighty staked their ground between Motorhead & 'Electric'-era Cult, which made their early Polydor releases – five albums, starting with 'Blood, Fire & Love' – a breath of fresh air for riff-hungry rock fans the world over; and now, with their reputation continuing to flourish, Spinefarm has taken over from Polydor (the band's original home) as the label co-ordinating the Re-issue campaign…
THE INITIAL batch of Re-issues (fully official and put together under strict band supervision) will appear beneath the 'RE-F**KIN'-ISSUES' banner and be divided into two parts – the first pair of titles coming out on February 9th 2015 and the following releases later that year.
All of the Re-issues will come complete with extensive bonus content, including live, studio, remix & acoustic recordings, plus liner notes, special packaging and comments from Almighty main-man Ricky Warwick, now fronting Black Star Riders.
• 'Blood, Fire & Love' is a 3 disc set, including the 'Blood, Fire & Live' on-the-road album, plus a disc of 'rarities', including 3 demo recordings.
• 'Soul Destruction' is a 2 disc set, with Disc 2 including B-side material, plus live & acoustic tracks.
Soul Destruction
iTunes: http://po.st/t3zXUe
Amazon: http://po.st/hTYmHQ
Blood Fire and Love
iTunes: http://po.st/iEGszL
Amazon: http://po.st/hBa8yJ
Al-f**kin'-mighty, all-f**kin'-hail!