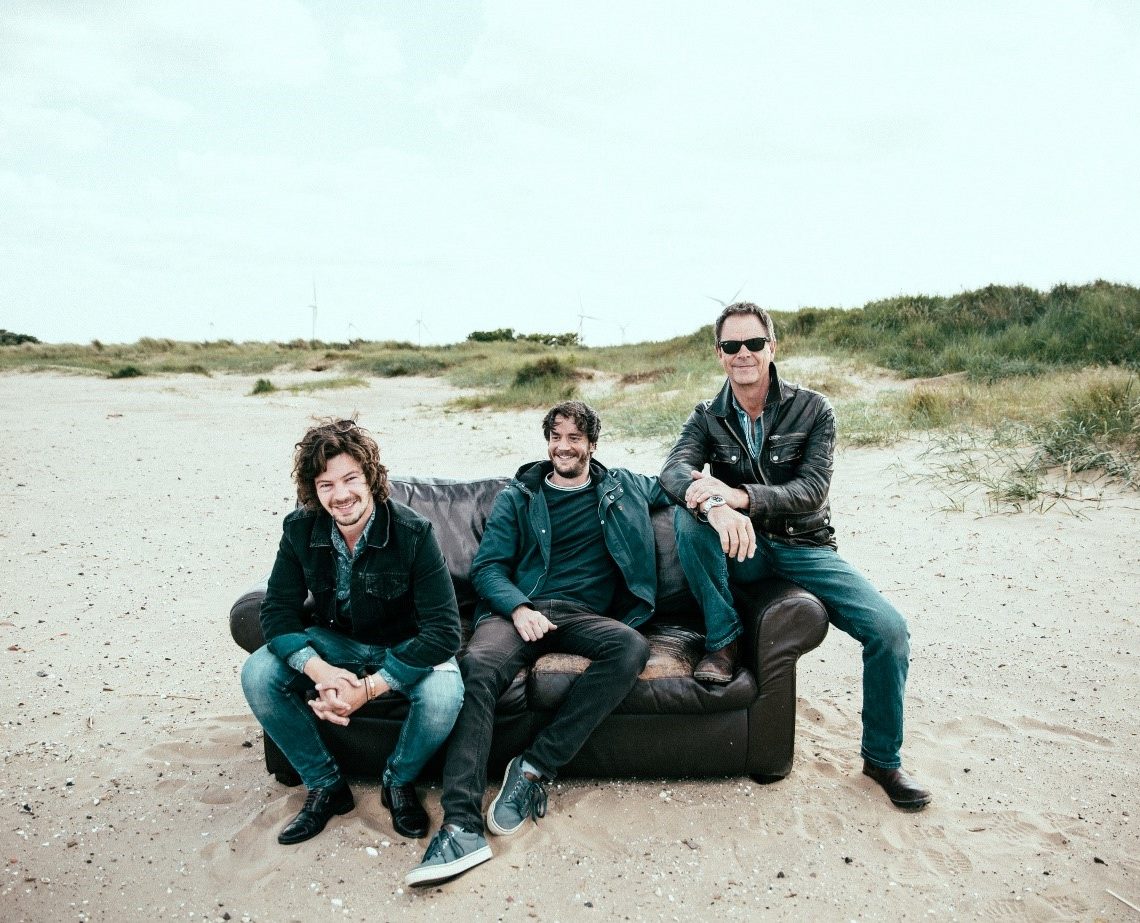 THE BREW – Set Loose Their "Gin Soaked Loving Queen" – Official Video
24th September 2018
With their second single, and the official video for it, the British gentlemen of THE BREW present us a fuzzy killer tune named "Gin Soaked Loving Queen".
While the whole seventh studio album, Art Of Persuasion (via Napalm Records at October 5th), is a masterpiece, this song stands apart from the rest of the album and foreshadows why this trio is regarded as one of Europes hottest live acts.
So, be curious about stepping out of your normal everyday life at one of their shows and reveal your own "Gin Soaked Loving Queen"! Or as THE BREW would say:

"We've all got a gin soaked Queen inside us, it's just a matter of finding the key to let her out!"
The full track listing of Art Of Persuasion reads as follows:
Seven Days Too Long
One Line Crimes
Boomerang Fool
Gin Soaked Loving Queen
Naked As I Stand
Shaking The Room
Pointless Pain
Excess
Carry The News
Ghost Of The Nation
Pink Noise King
Art Of Persuasion will be available in the following formats and can be pre-ordered HERE
1 CD Digipack
1 LP Vinyl BLACK
1 LP Vinyl GOLD (Napalm Mailorder exclusive)
1 LP Vinyl PURPLE (Napalm Mailorder exclusive)
Digital Album
Also make sure to pre-save the album on your Spotify!
19.10.18 DE – Trier / Exhaus *
20.10.18 DE – Köln / Kantine *
21.10.18 NL – Middelburg / De Spot
24.10.18 CH – Bern / Reitschule-Rössli Bar
25.10.18 CH – Basel / Atlantis *
26.10.18 DE – Karlsruhe / Substage *
27.10.18 DE – Freiburg / Jazzhaus *
29.10.18 DE – Nürnberg / Hirsch *
30.10.18 DE – Dessau / Marienkirche
01.11.18 DE – Frankfurt / Das Bett *
02.11.18 DE – Münster / Jovel *
03.11.18 DE – Hannover / Musikzentrum *
04.11.18 NL – Huissen / De Buitenpoort
06.11.18 DE – München / Backstage *
07.11.18 DE – Stuttgart / Universum *
08.11.18 DE – Bochum / Zeche *
09.11.18 DE – Hamburg / Markthalle *
10.11.18 DE – Berlin / Columbia Theater * 
* Support: The Hydden