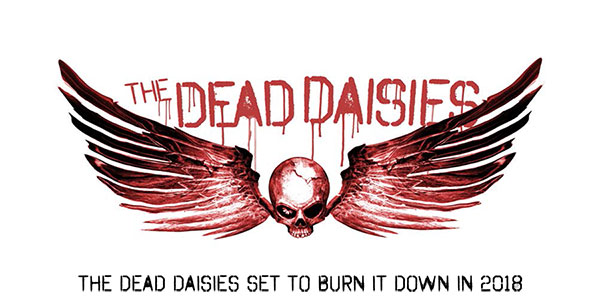 The Dead Daisies – Burn It Down
2nd April 2018
With Brian Tichys drum stool now occupied by Deen Castronovo, The Dead Daisies are set to Burn it Down with their 4th studio album and their 3rd with frontman John Corabi.
After kicking everyones arse with Make Some Noise and the accompanying live album Live and Louder, how is this band going to follow-up?
Are we sitting comfortably? Then I'll begin.
The album kicks off with Resurrected and the 1st thing that will strike you is a different sounding band.  Slightly heavier and this continues with a chugging steam train of a track Rise Up. Both of these tracks are ear melters and if you happen to have these cranked up in a car, you will end up breaking the speed limit.
The title track is a softer affair that doesn't really do anything. After 2 tracks that firmly kick you in the face this is a strangely paced track. Judgement Day follows in the same vein. They both have heavy moments and the tracks are very much a rollercoaster. As for the guitar solos, Doug Aldrich is pouring his heart and soul into every note. 
What Goes Around bring's the rock back with a serious groove. It's going to be a crowd pleaser live. A bombastic riff, gritty vocal and a bass line that's seriously going to funk you up.
Bitch is the heaviest and nastiest track. Another possible fan favorite live, it's definitely my favorite on the album. Johns voice is the canines dangly bits and is the best he's sounded since the Motley Crue album. Set Me Free follows this up nicely with a blues laden track. This shows that there is nothing that this band can't turn their hand to and make it their own.
The final 3 tracks Dead and Gone, Can't Take It With You and Leave Me Alone, fire on all cylinders and leave the listener wanting more. 
Once again this album (along with it's predecessors) hasn't been over thought. It sounds raw, full of passion and almost every track is going to have the audience bouncing as well as singing with great aplomb. Keep an eye on the tour dates, and if they happen to be playing a town near you, just go, have a laugh, and enjoy a kick arse evening of pure rock n roll. 
Score 7.5/10 
Track List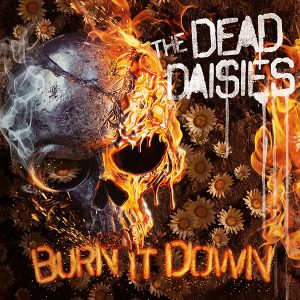 Resurrected
Rise Up
Burn It Down
Judgement Day
What Goes Around
Bitch
Set Me Free
Dead And Gone
Can't Take It With You
Leave Me Alone
Release Date
6th April 2018
Label
SPV/Steamhammer
For all things Dead Daisies click HERE and to purchase Burn It Down, click HERE
• DigiPak CD with 12-page booklet and poster
• Gatefold Colored Vinyl with printed inner sleeves, 4-page poster booklet
and Audio CD in paper sleeve
• Picture Disk Vinyl in Gatefold Sleeve
• Digital Download & Streaming