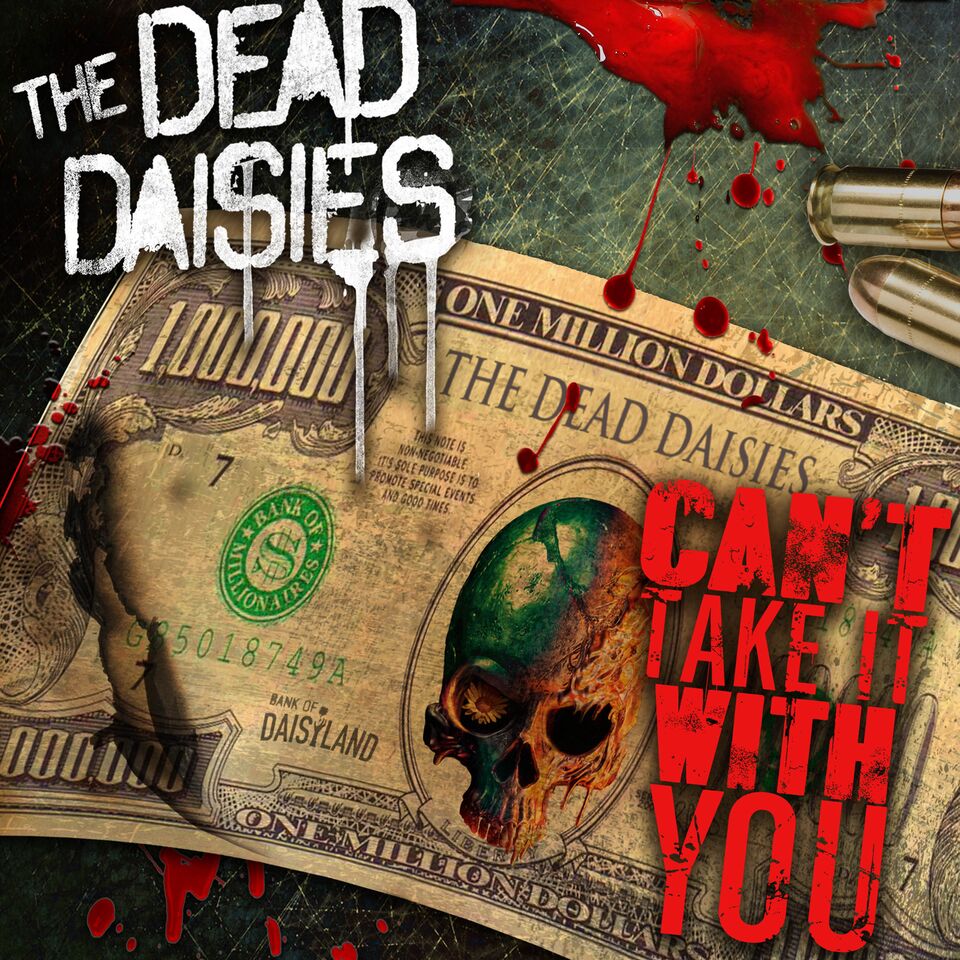 THE DEAD DAISIES NEW SINGLE – "CAN'T TAKE IT WITH YOU" – LANDS ON RADIO PLAYLISTS WORLDWIDE !!!
12th October 2018
THE DEAD DAISIES fourth single from their latest album "Burn It Down" is being released on October 12th, 2018!
"Can't Take It With You" is a crusher of a tune that sets the tone for the final leg of their 2018 World Tour which will take them on six weeks of headline shows and Festivals throughout the UK and Europe.
UK's Premier Rock Radio Station Planet Rock immediately added the track to their A playlist which is an incredible feat as now all four singles from this album have followed the same path.
Guitarist Doug Aldrich muses: "The song is about excess!! Sometimes enough is not enough. Live each day to the fullest and enjoy life as you can't take it with you!! Influences are songs like "Whole Lotta Love" by Zep and "Iron Man" from Sabbath but on steroids. You don't directly hear those songs but there are similar movements. Your influences come out as you're writing!"
Drummer Deen Castronovo adds: "This is the first song I tracked as a Daisy! The song is kind of a tongue in cheek look at rich rock stars/actors and the excess that was present in the late 70s and all through the 80s!"
On the touring front, the band join their good friends KISS on KISS Kruise VIII departing Miami on Halloween after which they head to the UK for an extensive series of O2 Academy shows and various Festivals. A run of headline dates throughout the EU follows with the grand finale in Frankfurt on December 16th, a place where the band performed a celebrated multi-night stand headlining the Agora Stage at the famed Musikmesse in 2016.
At every headline show, the band will perform a special "Daisyland" Acoustic Set / Meet & Greet for the first 50 people in the queue one hour before doors, so be sure to get there early!!! As if that wasn't enough, The Daisies will play a special 120-minute set – so make sure you kick off your winter boots and come along for a huge night of ROCK!
Quite a momentous year comes to an end for The Dead Daisies – so make sure you don't miss them!
Rock is indeed alive and well!!!!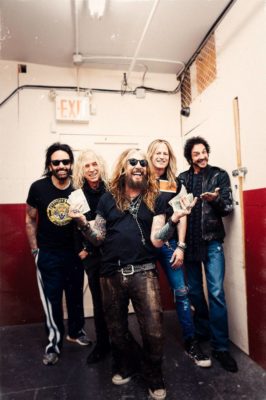 THE DEAD DAISIES
DAISYLAND UK & EU WINTER TOUR 2018
10th Nov – Hard Rock Hell Festival – Pwllheli, Wales
11th Nov – Monster Fest – Inverness, Scotland
13th Nov – Liverpool O2 Academy w/ Massive Wagons
14th Nov – Sheffield O2 Academy w/ Oliver/Dawson Saxon
15th Nov – Newcastle O2 Academy w/ Tygers of Pan Tang
16th Nov – Leicester O2 Academy w/ Chrome Molly
18th Nov – London O2 Academy Islington w/ Massive Wagons
19th Nov – London O2 Academy Islington w/ Massive Wagons
20th Nov – Oxford O2 Academy w/ Massive Wagons
21st Nov – Birmingham The O2 Institute w/ Diamond Head
22nd Nov – Limelight, Belfast N-IRE w/ No Hot Ashes
24th Nov – Winterstorm Rock Festival – Troon, Scotland
27th Nov – De Bosuil, Weert NL
28th Nov – De Boerderij, Zoetermeer NL
29th Nov – De Kreun, Kortrijk BE
30th Nov – CCO, Lyon FR
2nd Dec – Planet Rockstock – Porthcawl, Wales
4th Dec – LAV, Lisbon PT
5th Dec – Mon, Madrid ESP
6th Dec – Salamandra 1, Barcelona ESP
7th Dec – Le Moulin, Marseille FR
8th Dec – Phenomenon, Fontaneto D'Agogna IT
10th Dec – Revolver Club, Venice IT
11th Dec – Boogaloo, Zagreb CR
12th Dec – Barba Negra, Budapest HU
13th Dec – PPC, Graz AT
15th Dec – Eventhall, Regensburg DE
16th Dec – Batschkapp, Frankfurt DE
How useful was this post?
Click on a thumb to rate it!
Average rating / 5. Vote count: