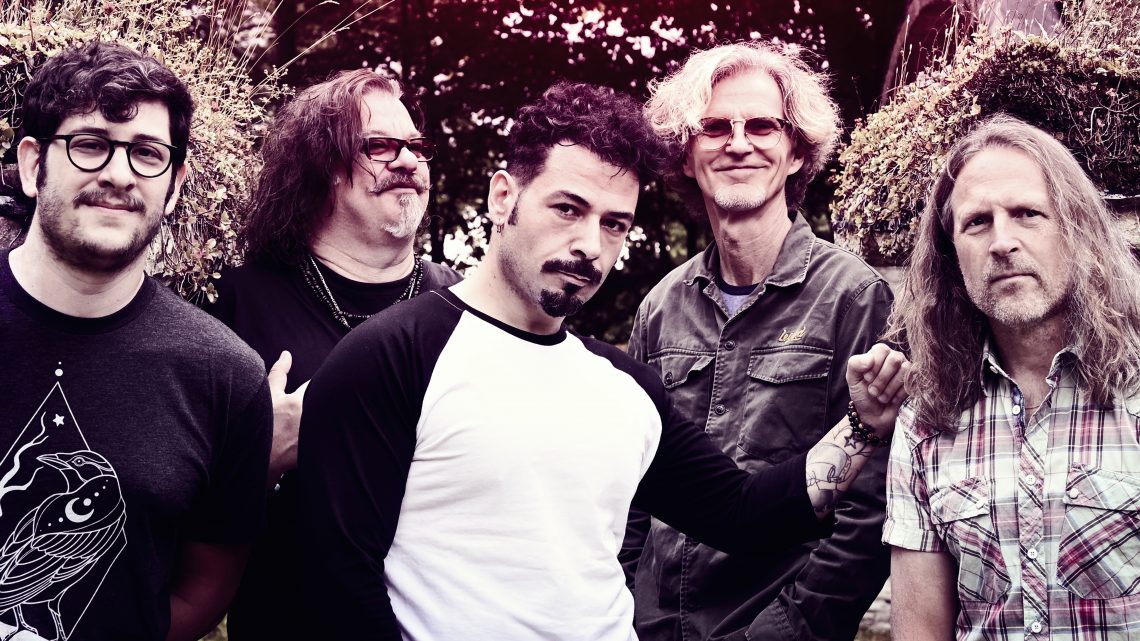 The Flower Kings launch new single "A Million Stars" from upcoming album 'By Royal Decree'
18th January 2022
0
By
John Deaux
Prog icons The Flower Kings recently announced the release of their 15th studio album 'By Royal Decree', set for 4th March 2022.  Now, the band are pleased to share the second single from the album "A Million Stars".
Roine comments: "Never to shy away from simple melody, this is The Flower Kings at their more accessible end, but still with a trademark TFK sound and symphonic textures."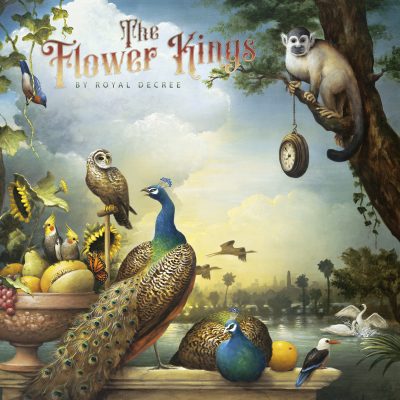 'By Royal Decree' Tracklisting
1.The Great Pretender (6:55) 
2.World Gone Crazy (5:04) 
3.Blinded (7:45) 
4.A Million Stars (7:11) 
5.The Soldier (5:23) 
6.The Darkness In You (5:13) 
7.We Can Make It Work (2:48) 
8.Peacock On Parade (5:15) 
9.Revolution (5:59) 
10.Time The Great Healer (6:12) 
11.Letter (2:25) 
12.Evolution (4:47) 
13.Silent Ways (5:01) 
14.Moth (4:31) 
15.The Big Funk (4:39) 
16.Open Your Heart (5:17) 
17.Shrine (1:08) 
18.Funeral Pyres (7:14) 
'By Royal Decree' will be available as Ltd. 2CD Digipak, 
as Ltd. 180g 3LP+2CD Box Set as well as Digital Album.
You can pre-order the album now here:
https://theflowerkings.lnk.to/ByRoyalDecree
The band are back at their most creative, flowery and playful – mirroring the 70's melting pot of folk, symphonic, electronic, jazz, blues, funk & prog. On the new album they have looked for more organic and vintage sounds, still centered around the foundation of drums, bass, guitars and the iconic Hammond, grand piano, mellotron & Moog synthesizers. 
The album also sees the return of founding member Michael Stolt, who takes up bass guitar and vocals, alongside the line-up of Mirko DeMaio on drums, Zach Kamins on keyboards, Hasse Fröberg on vocal & guitar and Roine Stolt on vocal & guitars and Jonas Reingold on bass. The band convened in the middle of 2021 at Fenix Studios in Sweden to record through the fully analogue Rupert Neve mixing desk. The album also features beautiful cover art, once again created by Denver-based artist Kevin Sloan.
This year's tour will also see the band revisiting their early years, performing tracks from 'Retropolis', 'Stardust We Are', 'Flower Power', 'Space Revolver' and 'Back In The World Of Adventures'. This will coincide with the release of newly remastered editions of The Flower Kings albums on CD & Vinyl later in 2022. The first confirmed live dates are as follows:
 30th March 2022 – Katalin, Uppsala, Sweden
31st March 2022 – Musikens Hus, Gothenburg, Sweden
1st April 2022 – Södra Teatern, Stockholm, Sweden
1-7th May 2022 – Cruise To The Edge, USA
11th May 2022  – TBA, Quebec City, Canada
12th May 2022  – TBA, Montreal, Canada
14th July 2022  – Rootsfestival, Notodden, Norway
4th Sept 2022  –  HRH Festival , UK 
THE FLOWER KINGS online:
http://www.facebook.com/TheFlowerKings
https://www.instagram.com/roinestolt8112/
https://www.facebook.com/pale.rider.127
INSIDEOUT MUSIC online:
www.insideoutmusic.com
www.youtube.com/InsideOutMusicTV
www.facebook.com/InsideOutMusic
www.twitter.com/InsideOutUSA
How useful was this post?
Click on a thumb to rate it!
Average rating 0 / 5. Vote count: 0
No votes so far! Be the first to rate this post.
Related