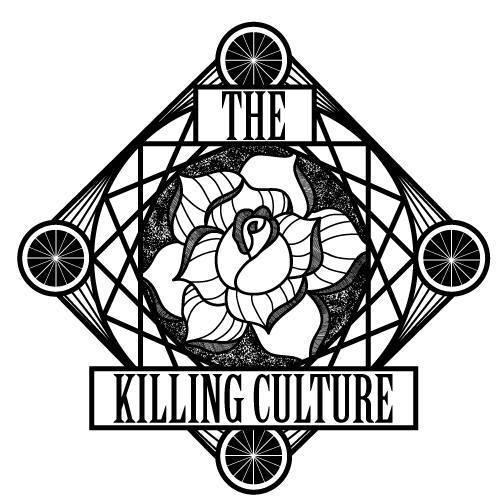 The Killing Culture – B2, Norwich, Norfolk 13/04/2018
26th April 2018
0
By
Marc Tyler
The Killing Culture, female fronted unsigned Hard Rock / Alternative Rock band, from Norwich, Norfolk, played at the B2 Norwich. The B2 is a very popular venue, hosting bands almost daily. Though small, the lighting and sound are excellent, one of the best in my experience for a venue of that size, the venue was about half full, the atmosphere is always good in there friendly, expectant and tonight was no exception.
Metanoia, an alternative rock band kicked the evening off at 7pm with a smaller crowd than I thought fair. They were a good band and they managed to get the crowd warmed up nicely, the drummer Reeve is the person to watch here, very high energy.
Spring. Fall. Sea, a High Energy Rock band followed with their set. The singer Alex Ekong hardly had his feet on the ground, his energy is definitely infectious.
A Thousand Voices is a metal band, these really did set the atmosphere for The Killing Culture with the high energy to watch here being Chae Steen – Vocals
Pedro Neto – Lead Guitar,
Ryan Langston – Rhythm Guitar,
Josh Kettless – Bass Guitar and Vocals with
Kieran Tonks – Drums.
By the time The Killing Culture got on stage, the crowd were thirsty for more quality music and The Killing Culture did not disappoint them. Opening with Electric Youth, you instantly get the flavour of The Killing Culture, a high energy band with a metal sound and a rock voice. The long hair of Kieron and Indie's flash of red hair colour all over the stage as they head bang along to their music. I have to say Kieron has the stances down to a tee, the band was a delight to watch as well as listen too, the crowd were instantly head-banging along. The next song, Testify, smoothly follows with a much more aggressive feel and sound to it, this song has attitude and the crowd loved it. Not the Enemy followed. To be completely honest, this song didn't grab me like the other songs did. It reminded me of something from the B side on the old records, which actually gave me time to remember why I was there – to take photographs! Dreams swiftly followed. Bang!
The Killing Culture were back! The song filled with so much attitude that even writing this, replaying Dreams, I notice my head nodding in time to the beats. Chaos Theory, the next song on the playlist has a nice 25 second instrumental in the middle of it, a chance to focus on just how good each musician is and how tight their band is. Under You is a song about an Orgasm, Indie's facial expressions during this will captivate you with smouldering looks, another high energy song.
I thoroughly enjoyed their set. The energy high, the music spot on, the vocals clear. I found my head bobbing up and down, which whilst trying to take decent photos is no easy task! I would definitely go and see them again. It is such a shame they are unsigned with a relatively low fan base.
Overall 9 / 10
Venue 10 / 10
Crowd 8 / 10
Setlist:

1. Electric Youth
2. Testify (RATM)
3. Not the Enemy
4. Dreams
5. Jessie J cover
6. Chaos Theory
7. Under you
The Killing Culture Band Members
Indie Fox – Vocals
David – Drums
Joe – Guitar
Kieron –
Bass Ben – Guitar
Check out Metatnoia HERE: 
Check out Spring. Fall. Sea HERE:
Check out A Thousand Voices HERE:
Check out The Killing Culture HERE:
How useful was this post?
Click on a thumb to rate it!
Average rating 0 / 5. Vote count: 0
No votes so far! Be the first to rate this post.
Related