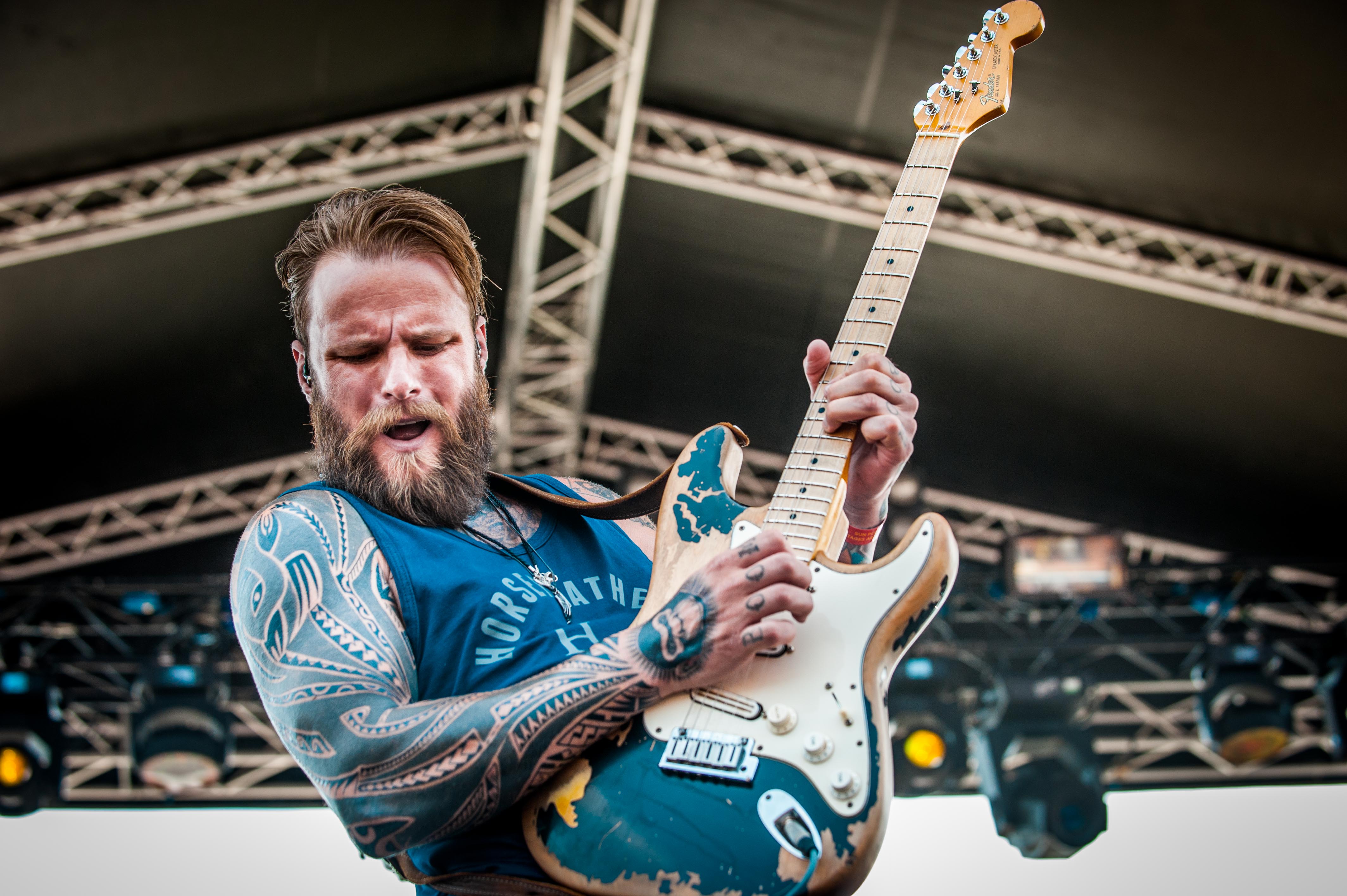 The Kris Barras Band Announce February-March 2019 Headline Tour
11th October 2018
Following a triumphant 2018 The Kris Barras Band will be hitting the road in February-March 2019 for their biggest UK headline tour to date.
 
Talking about the tour Barras says; "2018 has been an amazing year for me and it looks like 2019 is going to be even better. I'm really excited to be heading out on a UK tour in February/March. We are taking a step up in venue size and I will be getting to perform in some great places that I've always wanted to play in, like The Garage in London."
The Devon born Barras, has had a whirlwind year. The band have become one of the hottest rising stars over the past 6 months. They released the mesmerising 'The Divine And Dirty' in March, supported  Beth Hart in April and Joanne Shaw Taylor in October on their UK tours. Barras became the front-man and guitarist for Supersonic Blues Machine with ZZ Top's Billy F. Gibbons and toured Europe through July including playing the prestigious Shepherd's Bush Empire, London. They played a rapturous set at Ramblin' Man Fair in the summer to the biggest crowd of the second stage all weekend and toured the country to sold out headline shows in March and September with an upcoming 3 date tour with GUN still to come.
 
They went from being a completely unplayed artist to being the most played artist for 5 weeks at Planet Rock Radio for their A-List single 'Lovers or Losers', they performed an acoustic session on BBC Radio 2 to an audience of 2 million people and have picked up praise from across the UK press throughout the year.
 
Kris Barras isn't one to shy away from a challenge.  As a former Mixed Martial Artist, the Devon born singer and guitarist has fought in front of 8000 people, dealt with bankruptcy, suffered deep and personal loss, unleashed blues fury on stages across Europe and been voted one of the best 13 Blues Guitarists in the World Right Now by Music Radar. He picked up the guitar and took up martial arts as a child. After playing in bands throughout his teens he became disillusioned. By his early 20s, offers for fights were coming thick and fast. Music took a backseat as he travelled the world to compete in tournaments, winning 14 out of 17 fights and even settling to live in Las Vegas and Thailand. He retired from the cage in 2014, feeling like he had achieved everything that he was going to achieve. It had consumed his life for so long, making so many sacrifices that he felt that it was time to move on. Music, his real love was too strong for him to ignore.
 
Armed with this kind of passion and dedication, The Kris Barras Band are coming out swinging. Stand back – rock has a new hero.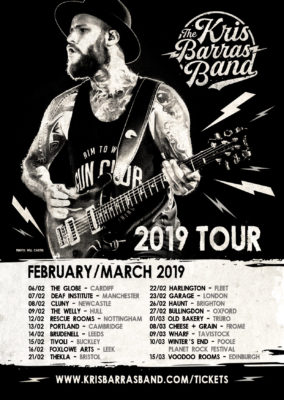 Full Tour Dates
Tickets available from www.krisbarrasband.com
 
12 Oct      Concorde, Brighton w/JOANNE SHAW TAYLOR
13 Oct      Roadmenders, Northampton w/JOANNE SHAW TAYLOR
14 Oct      Public Halls, Harpenden w/JOANNE SHAW TAYLOR
01 Nov     Guild Hall, Preston w/GUN
02 Nov     Tivoli, Buckley w/GUN
03 Nov     Queens Hall, Nuneaton w/GUN
01 Dec     Planer Rockstock, Porthcawl, WALES
06 Feb     The Globe, Cardiff
07 Feb     Deaf Institute, Manchester
08 Feb     The Cluny, Newcastle
09 Feb     The Welly Club, Hull
12 Feb     Rescue Rooms, Nottingham
13 Feb     The Portland Arms, Cambridge
14 Feb     Brudenell Social Club, Leeds
15 Feb     The Tivoli, Buckley
16 Feb     Foxlowe Arts Centre, Leek
21 Feb     Thekla, Bristol
22 Feb     The Harlington, Fleet
23 Feb     The Garage, London
26 Feb     The Haunt, Brighton
27 Feb     The Bullingdon, Oxford
01 Mar     The Old Bakery, Truro
08 Mar     Cheese & Grain, Frome
09 Mar     The Wharf, Tavistock
10 Mar     Planet Rock's Winter's End Festival, Poole
15 Mar     Voodoo Rooms, Edinburgh
Check out the videos for:
Hail Mary | Lovers or Losers | Stitch Me Up |  Propane
How useful was this post?
Click on a thumb to rate it!
Average rating / 5. Vote count: