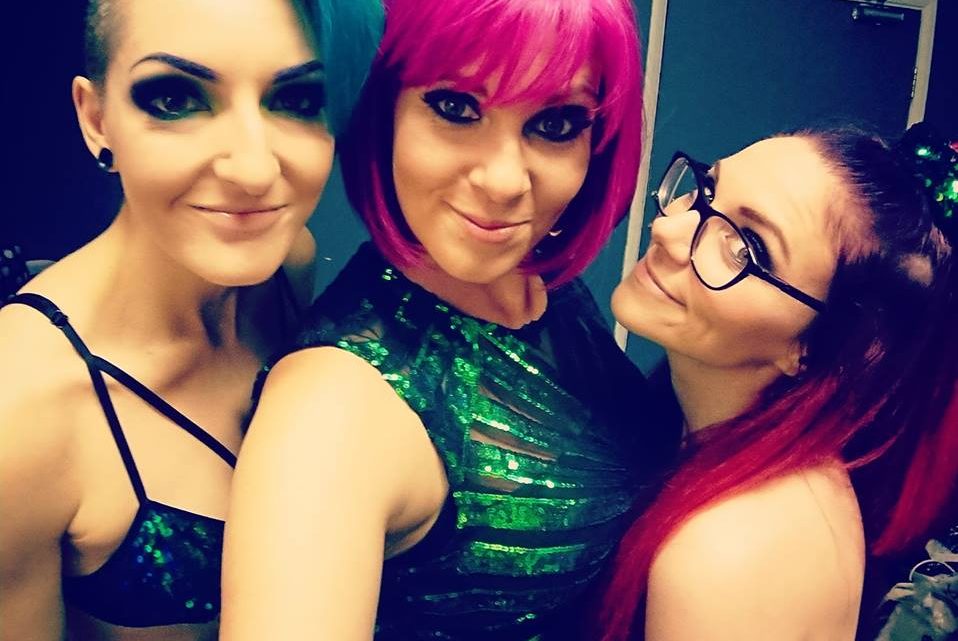 The Lounge Kittens – The End
26th September 2019
It is with a heavy heart that The Lounge Kittens the ever wonderful pop/rock cover band have announced that they are to split after 6 glorious years.
Announced on Monday 23rd Sept on social media, Zan, Jen and Timia made the following statement:
"It is with the heaviest of hearts that we announce 3 final performances to mark the end of TLK.
Despite your unwavering support and generosity, we have struggled to keep TLK financially viable over the years and although it's never been 'about the money' when we add the financial strain to the demands of our own lives and our individual wants and needs, we have simply come to the point where it's all just a bit too hard. What we don't want to happen is to reach the point where it's all too hard and it stops being any fun because the fun, dear Kittens, was always the only reason to do any of this.
We want to assure you that through a lot of honest conversation, our decision was made with love and care for each other, and for you all.
We decided that if we were going to call time on the band, then there's only one way we want to go out – the three of us standing together and having a big fucking last laugh. We would like our final shows to be a huge celebration of everything that we've achieved over the past 6 years (and by 'we', we mean us three, the whole of our extended Team Kitten and all of you lot). We hope you will take up your place in the squad one last time.
A social media post cannot adequately describe what being in TLK has done for each of us and we understand that some of you hold your memories and experiences of TLK just as closely as we do. We invite you to spend some time with us on Facebook Live on Wednesday evening, where we'll answer any questions you may have and share some of our favourite TLK stories.
As always, big Kitten love. It's been a helluva ride!
J, T & Z xxx"
What an amazing six years it's been for the Kittens. Straight from day one they were meant to appear on big stages with big crowds. At Sonisphere in 2014, Fred Durst invited the Kittens to open LBs set with their own version of Rollin'. And to say it went well is an understatement.
The Kittens then went on to tour with Steel Panther in 2015 on the All You Can Eat tour, before opening for Status Quo and REO Speedwagon during 2016. Coming up in November 2019, The Kittens are supporting Electric Six at the O2 Shepherds Bush Hall in London.
In between The Kittens toured the UK extensively, released 2 EPs Just the Tip and February's most excellent Have Another, along with the full album Sequins and C-Bombs in 2016 which features my 2 favourite songs, Duality and Africa.
If you want to see The Kittens one final time you'll need to be quick, they announced 3 final dates in February 2020 and ticket sales have been brisk.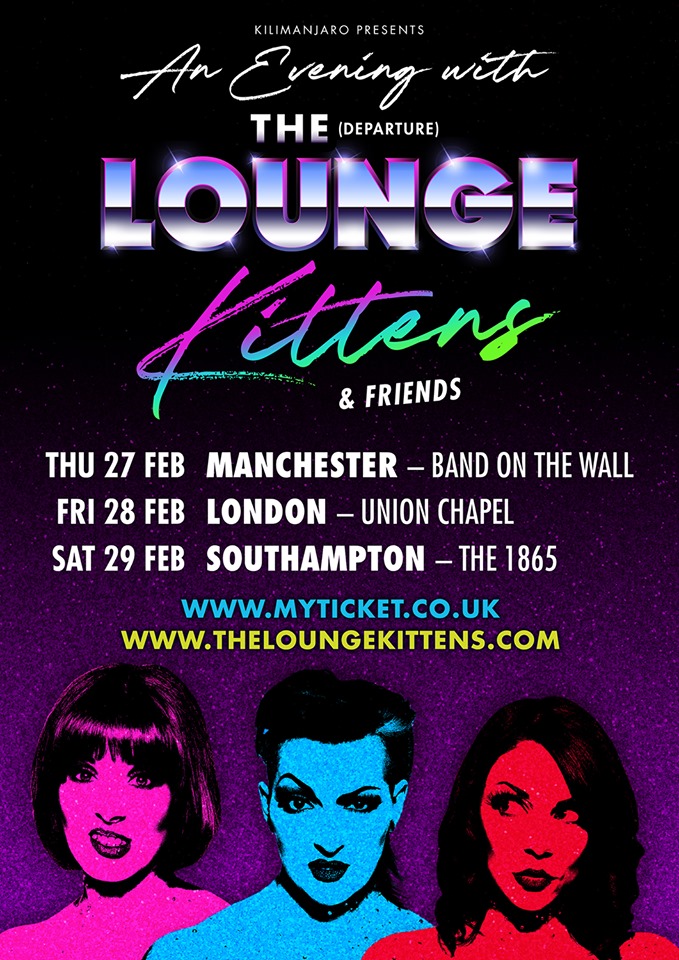 I am not ashamed to admit that I shed a tear when I heard the news. I've been a major fan of TLK for the best part of 4 years and I've seen them 11 times over that period. I'll be at the Electric Six show and all of the final 3 shows, who knows, I may even cosplay as one of the Kittens? You'll know it's me as I'm the really (REALLY) tall guy stood in front of you singing every word to every song.
Long live The Lounge Kittens.
Click here to get your tickets.