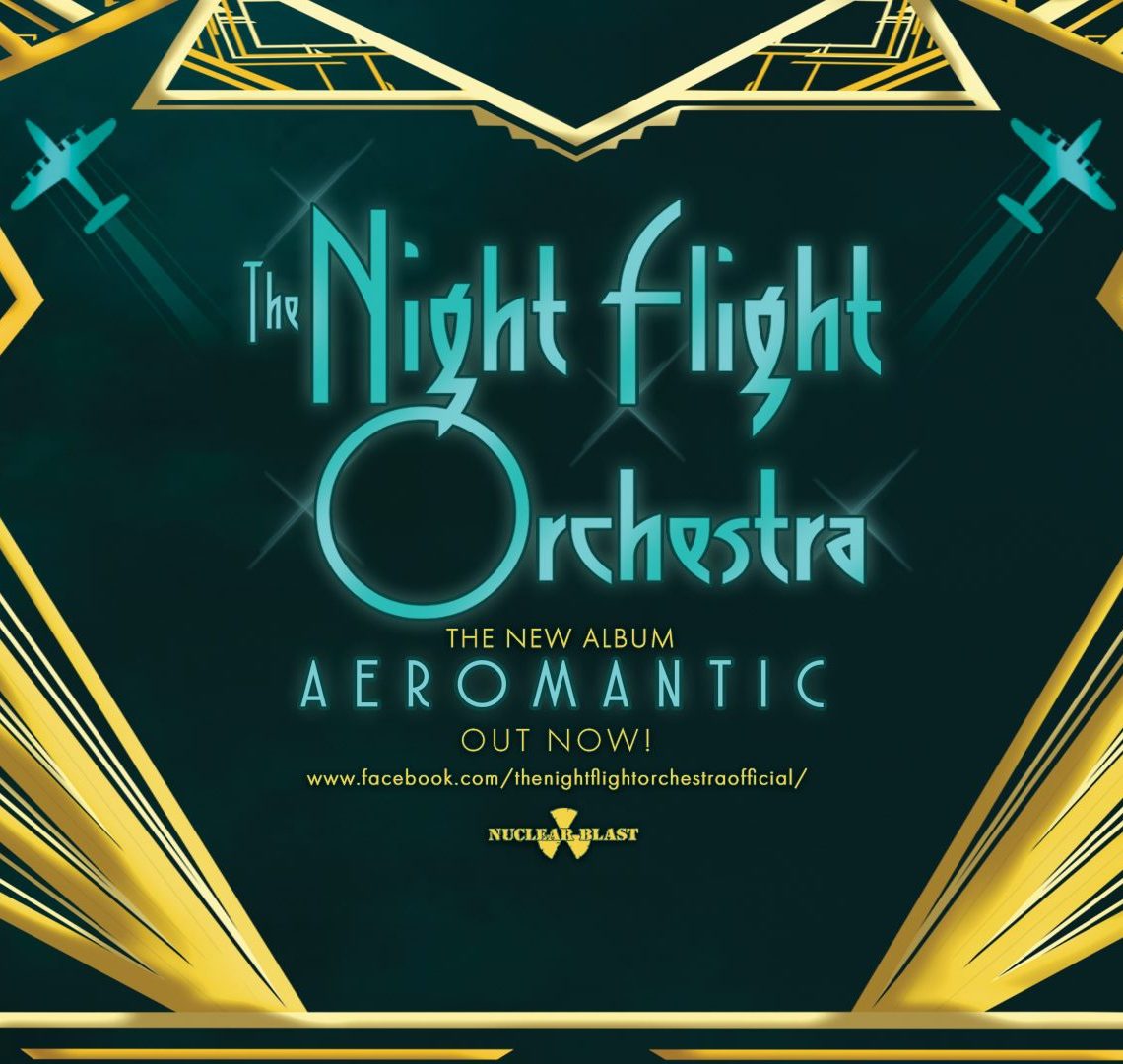 The Night Flight Orchestra: Aeromantic
11th March 2020
0
By
Owen Edmonds
Coming straight out of Sweden with their unique brand of rock, The Night Flight Orchestra are back with their fifth album Aeromantic, a concept album swirling in the skies.
I managed to get a copy of the album from a friend of the band and in complete honesty I had never heard of NFO (If you think I'm going to type out The Night Flight Orchestra every time you're mistaken) before, so I had no pre-conceptions about what type of music they played. However, as in the spirit of 2020 I'm opening myself up to new music in ways that previously I wouldn't have done. So let's get into the review proper.
The Review
Let's start with my overall impression of the band and the music. To be honest, I liked it. I thought it was pretty good. There were things that I really liked some stuff that I didn't like and a lot in between. In the first few months of 2020 my music listening has been very heavy so it was nice to get back to something a little lighter and less…… Dense. It's not that the music is simple, it's not, there is a lot of complexity in it, it's just less heavy.
As mentioned the album is a concept album and in general I'm a fan of concept albums, when done right. I like it when a band comes up with a theme and tries to tell a consistent story across multiple songs. I'm thinking 2112, Obsolete, Thick as a Brick, Zen Arcade, The Wall, I could go on. The story behind 'Aeromantic' is one of love in the clouds and for the most part it works.
Kicking off with "Servants in the Air", the album sets you up with a good old fashioned rock song, it clips along with a lovely tempo set by the drums (excellent use of cymbals throughout). I did find some of the keyboards a little jarring at times, that high squeal just reminds me of some of the dodgy 80's songs.
The second song, "Divinyls", is very much in this mode. It is an 80's pop song if ever there was one. The chorus is catchy but it's still a pop song that would've worked in about 1989.
In fact, there are quite a few tracks which could've been lifted straight from the 80's. This is true about the fifth song "Curves". However, one thing I love about "Curves" is the guitar. I don't know how deliberate the choice was, but it sounds just like Mark Knopfler and who doesn't like a bit of Dire Straits every now and again. The solo is superb, the rest of the song is a little uninteresting but I'll take more of that guitar please.
Now it may seem like I'm fixated on everything sounding like it's from the 80's but this isn't actually true of the entire album. There were several points when I could've been forgiven that I was listening to a modern, European version of Yes or Marillion. Both bands that I have a lot of time and affection for. As a result of these moments, I'm going to go and check out the back catalogue for NFO in case the earlier stuff has more of this.
That said, I did feel like I was listening to the theme tune to Air Wolf or Blue Thunder at times. But then I do love those old TV Tunes.
Conclusion
Despite my initial thoughts about the 80's feel, the jarring keyboards and a few other minor issues. I discovered that I actually liked the album, overall. I can imagine putting this on at a summer BBQ and no-one would complain or ask to change it. This may sound like I'm damning it with feint praise but I'm not. Whilst none of the tracks will make my playlist, it'll stay on my phone and if I'm in the mood one day, I'll give it a listen.
And so should you.
Score 7/10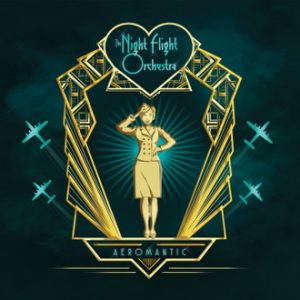 Track Listing
Servants of the Air
Divinyls
If Tonight is our only Chance
This Boy's Last Summer
Curves
Transmissions
Aeromantic
Golden Swansdown
Taurus
Carmencita Seven
Sister Mercurial
Dead of Winter
Label
Nuclear Blast
Release
28th February 2020

To purchase the album, click HERE
How useful was this post?
Click on a thumb to rate it!
Average rating 4 / 5. Vote count: 2
No votes so far! Be the first to rate this post.
Related
About the author
I love music. My favourite 3 bands are Iron Maiden, The Doors and Jethro Tull. However, I love early Metallica, early RHCP, RATM, QOTSA, The Lounge Kittens, Rammstein, Clutch, Slayer, Faith No More, Pearl Jam, Rush, Black Sabbath, Led Zeppelin and so many more.