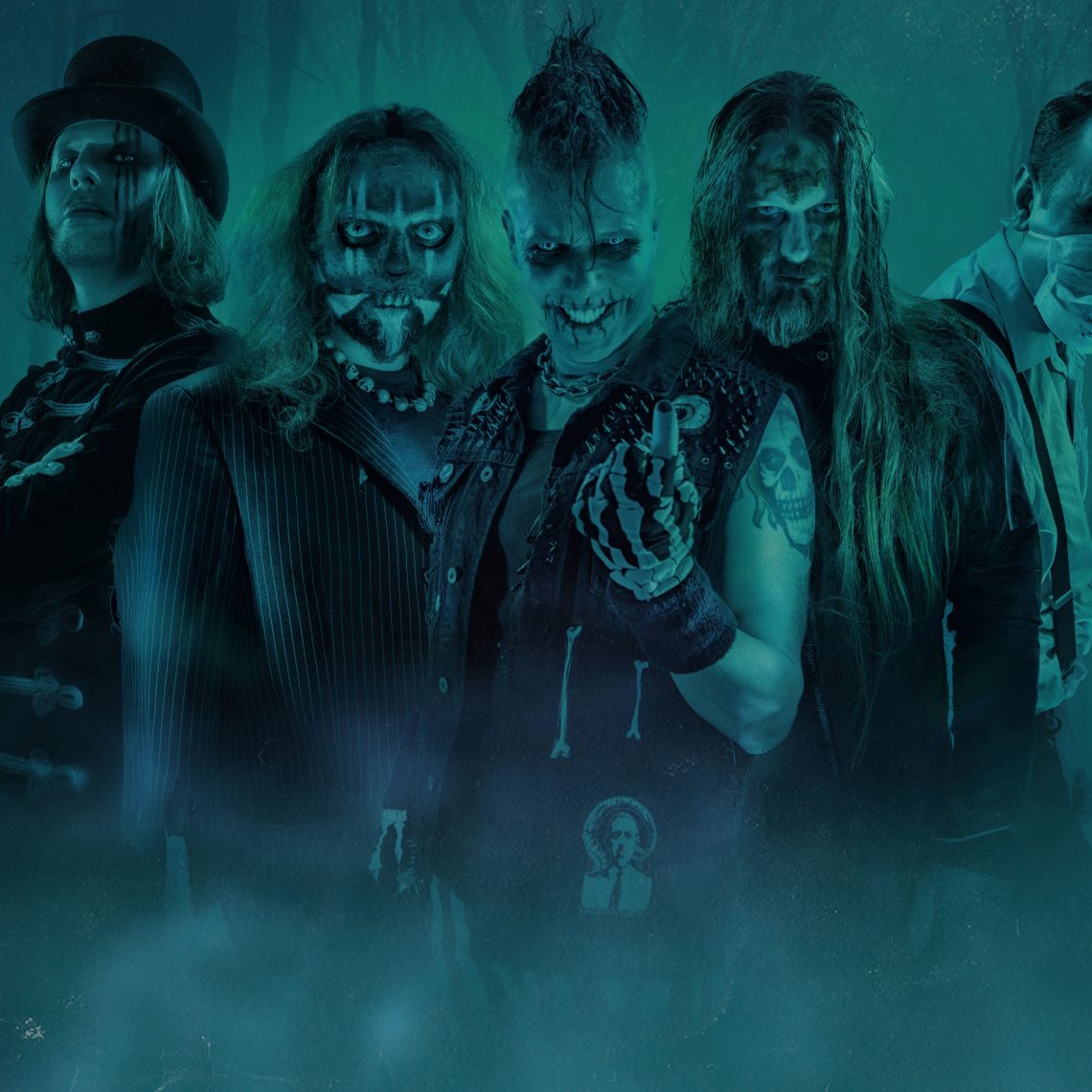 The Other – "Haunted"
7th June 2020
I want to start off this review by briefly talking about zombies. Whether it's the (Pardon the pun) dawn of zombie horror, with George A. Romero…whether it's more modernised, serious zombie drama such as "The Walking Dead"…or even absurd zombie comedy such as "Shaun Of The Dead"; despite differences in origin, the lore is usually the same; it's a virus or infection.
Now, I don't know about you, but if you ask me, the Coronavirus seems to have spread more than a potentially fatal respiratory disease across Europe in the past months…it seems to be bringing back the fucking dead too! In February, Budapest alt. metal horror-rockers THE HELLFREAKS once again came back from the 9 circles to unleash their new album "God On The Run"…in April, Italian horror-punk outfit SUPERHORROR brought back the B-Movie sleaze with their gory guitar work, and now in June, Köln too are reporting murmurings of an undead uprising; it's like a zombie rock renaissance!
Yes, THE OTHER are a German horror-rock outfit formed in Köln, consisting of members Rod Usher, Doc Caligari, Ben Crowe, Pat Laveau and Aaron Torn, and they too return from the grave to spread their latest album "Haunted" via Drakkar Entertainment. Far from new corpses on the block however, they've an impressive back catalogue and have played shows with everyone from ALICE COOPER to WEDNESDAY 13 on the mainland, but how fresh can these undead rockers remain? In the words of Mike Bracken, let's get to the gore and find out…
The album breaks soil with "Mark Of The Devil" and initially this seems…wrong? It combines a sense of traditional metal riff work with more of a garage glam aesthetic; there's a sense of underground 80's flamboyance to a degree, but it's lacking in everything I was expecting quite frankly in tone and presentation…this is a dubious start. "We're All Dead" follows up and things begin to pick up a little bit. It's got more of that frenetic punk rock delivery carrying the track an it's here you pick up on that nuanced style akin to THE MISFITS or NEKROMANTIX for example, staples of the genre, though a more polished incarnation.
Next then we have the first of our album highlights in the form of "Turn It Louder". It's got some wonderfully simple yet sleek, catchy guitar sequences, a lively, almost pop-punk anthemic chorus with gang vocals and a jolly little bounce to it overall. "Vampire Girl" retains the quality of hooks but returns to a grittier punk rock formula, with more prominent riff work and more of a darker natured delivery, down to the almost Jyrki 69 bursts of baritone vocal.
There's more of a welcome gothic touch here and it works wonderfully. "Fading Away" then somehow manages to bridge all of the aforementioned qualities into one melodic piece of alternative rock with smooth guitars, a satisfying solo and a generally light, easy listening vibe; you can't help but get caught up in the simple pleasantry of this one.
The rest of the album more or less maintains this fine balance of modern, clear production values with the older, garage rock aesthetic, managing to sound equally fresh and nostalgic at the same time. "To Hell And Back" is a straight up hair metal ballad for example, while "Was Uns Zerstoert" hits harder as an up-tempo German language punk fuelled assault with impassioned, almost protesting vocals. One thing I will say however is that this record, throughout, was nothing that I expected bar a few brief shadows here and there.
While I'm not knocking the tracks, the sound quality or the delivery, I WAS hoping for more of a darker, deeper and sinister listening experience. Musically fine and an enjoyable album overall, but I get the impression that given the chance, these zombies wouldn't radio in to send more paramedics; they'd feel guilty putting strain on the NHS.
Score: 7/10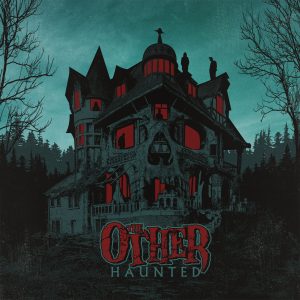 Track List:
"Mark Of The Devil"
"We're All Dead"
"Turn It Louder"
"Dead To You Dead To Me"
"Was Uns Zerstoert"
"On My Skin"
"01408 217"
"Vampire Girl"
"Absolution"
"Fading Away"
"Creepy Crawling"
"To Hell And Back"