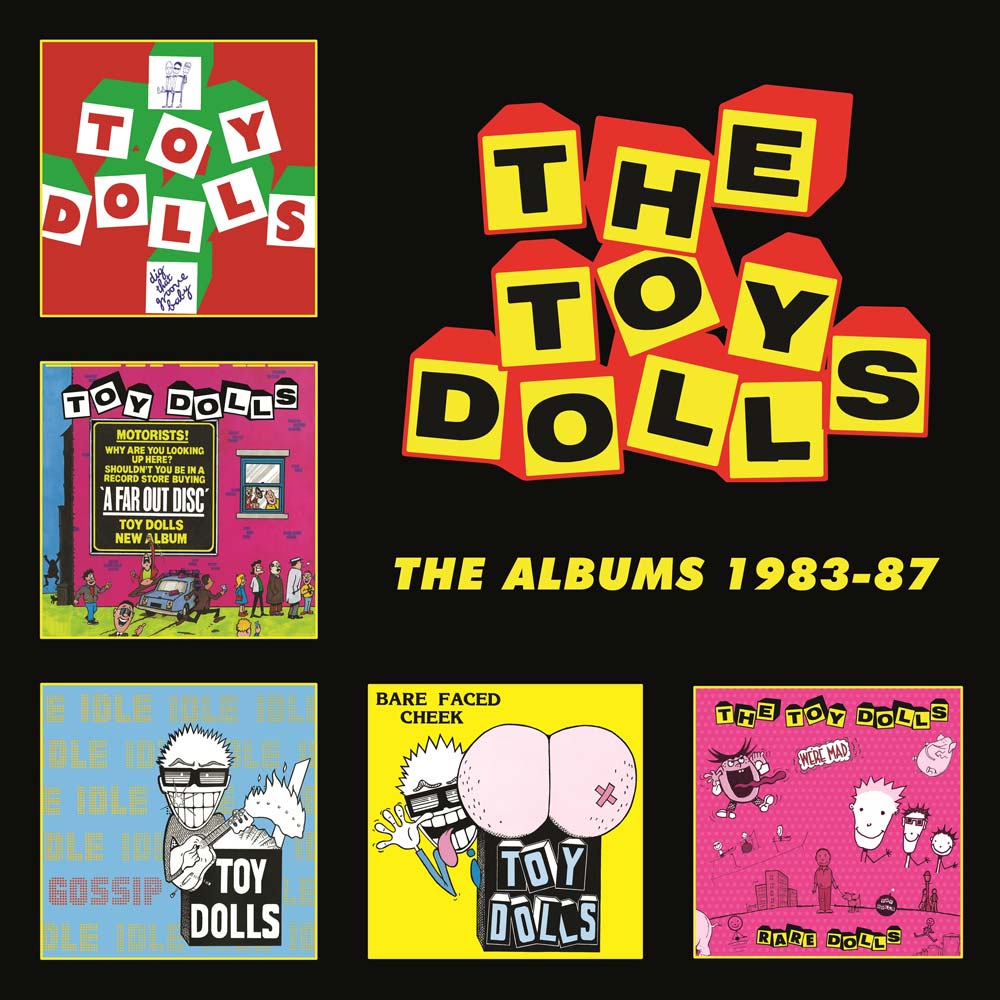 THE TOY DOLLS: THE ALBUMS 1983-87 (5CD BOX SET)
22nd March 2018
To say I'm a bit of a fan of The Toy Dolls is a bit of an understatement. Ever since I heard the track I've Got Asthma I was hooked and then of course, their version of Nellie The Elephant hit the singles chart and a slot on the TV show Top Of The Pops sealed their fate in a very special place in my heart.
SO when I heard there was a 5 disc box set on its way from Captain Oi records, I had a bit of a trouser wardrobe malfunction.
Sadly, due to many house moves and of course the obligatory divorce I lost the original records along the way. They'd be worth a fortune now. Especially the original press of Tommy Koweys Car/She Goes To Finos single. If you can find one (there was only 500 pressed and not many have survived. It'll set you back a couple of hundred pounds). Luckily that particular single is available in this box on the Rare Dolls disc.
So, what's so good about this box set I hear you ask. Well, let me tell you. The 1st 4 albums (Dig That Groove, A Far Out Disc, Idle Gossip and Bare Faced Cheek) are presented here, fully re-mastered, sounding great and in replica album sleeves.
There are way too many top tracks to list here, but of course they're chocked full of humorous punk tracks. The Toy Dolls (like Blink 182 who must've heard this band once upon a time) don't take themselves seriously yet they're really great musicians.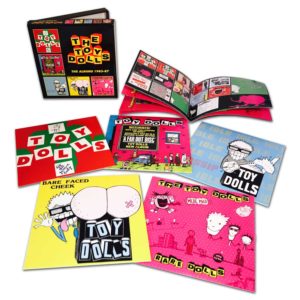 This clam shell box contains 5 discs of pure, high-speed, pop punk rock as well as a booklet with some lovely liner notes and memorabilia pictures.  I can't rate this box highly enough. It's given me a smile like a demented Cheshire cat and has made me pogo whilst I Hoover. 
If you're a pop punk fan, enjoy the humor of Blink 182 and other nonsense, this is totally for you.
Score 10/10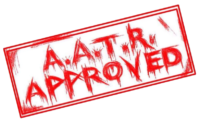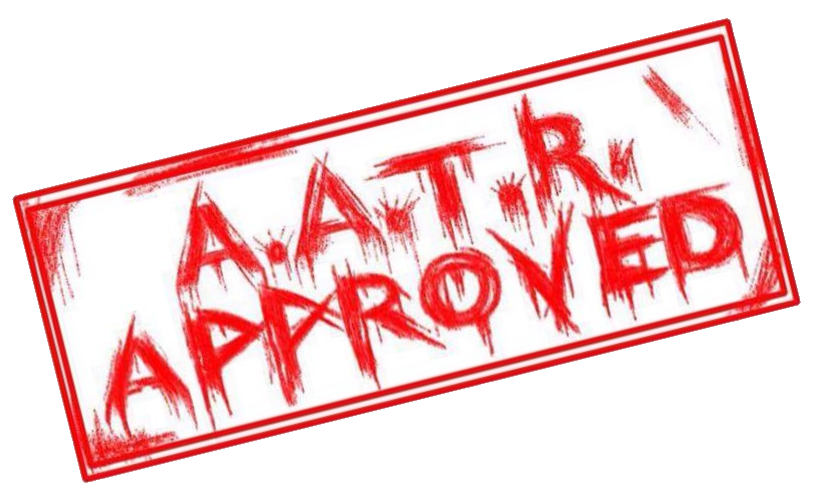 Track List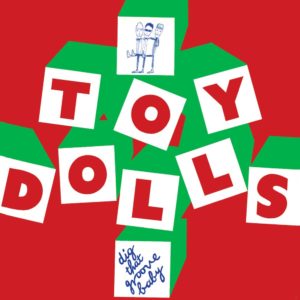 DISC ONE
DIG THAT GROOVE BABY
1. THEME TUNE
2. DIG THAT GROOVE BABY
3. DOUGY GIRO
4. SPIDERS IN THE DRESSING ROOM
5. GLENDA AND THE TEST TUBE BABY
6. UP THE GARDEN PATH
7. NELLIE THE ELEPHANT
8. POOR DAVEY
9. STAY MELLOW
10.QUEEN ALEXANDRA ROAD IS WHERE SHE SAID SHE'D BE, BUT WAS SHE THERE TO MEET ME….NO CHANCE
11.WORSE THINGS HAPPEN AT SEA
12.BLUE SUEDE SHOES
13.FIERY JACK
14.THEME TUNE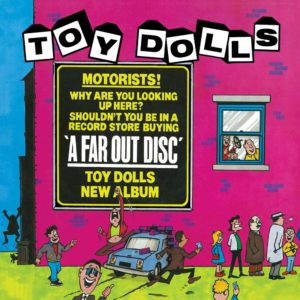 DISC TWO
A FAR OUT DISC
1. A FAR OUT THEME TUNE
2. SHE GOES TO FINOS
3. RAZZMATAZZ INTRO
4. MODERN SCHOOLS OF MOTORING
5. CAROL DODDS IS PREGNANT
6. YOU AND A BOX OF HANDKERCHIEFS
7. BLESS YOU MY SON
8. MY GIRLFRIEND'S DAD'S A VICAR
9. COME BACK JACKIE
10.DO YOU WANT TO FINISH…OR WHAT?!
11.COMMERCIAL BREAK
12.CHARTBUSTER / RAZZMATAZZ OUTRO
13.WE'RE MAD
14.WIPE OUT!
15.FLORENCE IS DEAF (BUT THERE'S NO NEED TO SHOUT)
16.A FAR OUT THEME TUNE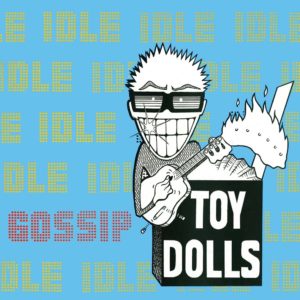 DISC THREE
IDLE GOSSIP
1. IDLE GOSSIP
2. DO YOU WANNA BE LIKE DOUGY BELL
3. THE LAMBRUSCO KID
4. YOU WON'T BE MERRY ON A NORTH SEA FERRY
5. HARRY CROSS (A TRIBUTE TO EDNA)
6. GEORDIE'S GONE TO JAIL
7. SILLY BILLY
8. IF YOU'RE IN A POP GROUP YOU'LL END UP PAYING A FORTUNE PRACTICING AT PETER PRACTICE'S PRACTICE PLACE
9. PC STOKER
10.I TRIED TO TRUST TRACEY
11.KEITH'S A THIEF
12.I'LL GET EVEN WITH STEVEN (STEVE IS TENDER)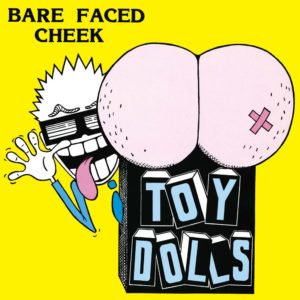 DISC FOUR
BARE FACED CHEEK
1. BARE FACED CHEEK
2. YUL BRYNNER WAS A SKINHEAD
3. HOW DO YOU DEAL WITH NEAL?
4. HOWZA BOUTA KISS BABE!
5. FISTICUFFS IN FREDERICK STREET
6. A DIAMOND
7. QUICK TO QUIT THE QUENTIN
8. NOWT CAN COMPARE TO SUNDERLAND FINE FARE
9. NEVILLE IS A NERD
10.PARK LANE PUNCH UP
11.THE ASHBROOKE LAUNDERETTE… YOU'LL STINK, YOUR CLOTHES'LL SHRINK, YOUR WHITES'LL BE BLACK AS INK
12.BARE FACED CHEEK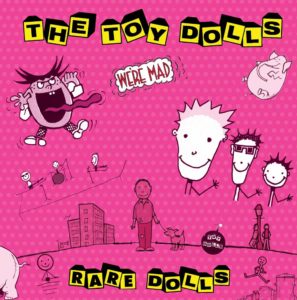 DISC FIVE
RARE DOLLS
1. TOMMY KOWEY'S CAR (ORIGINAL 7" VERSION)
2. SHE GOES TO FINOS (ORIGINAL 7" VERSION)
3. DEIDRE'S A SLAG (STRENGTH THRU OI!)
4. SHE GOES TO FINOS (STRENGTH THRU OI!)
5. TOMMY KOWEY'S CAR (EP VERSION)
6. SHE'S A WORKY TICKET
7. EVERYBODY JITTERBUG
8. TEENAGER IN LOVE / I'VE GOT ASTHMA
9. CHEERIO & TOODLE PIP
10. H.O!
11.ALFIE FROM THE BRONX
12.HANKY PANKY
13.DEIDRE'S A SLAG (1984 VERSION)
14.RUPERT THE BEAR
15.NELLIE THE ELEPHANT (1984 VERSION)
16.FISTICUFFS IN FREDERICK STREET
17.JAMES BOND (LIVES DOWN OUR STREET)
18.OLGA… I CANNOT
19. GRIEFSVILLE
20.GEORDIE'S GONE TO JAIL (JAPANESE VERSION)
Release Date
30th March 2018
Label
Captain Oi
For all things related to The Toy Dolls click HERE and to buy the box set, click HERE